California Governor Orders Mandatory Water Restrictions Amid Severe Drought
Brown said it is time for the state to act because "this is the new normal."
California Gov. Jerry Brown has imposed mandatory water use restrictions for the first time in the state's history as it suffers from a historic drought.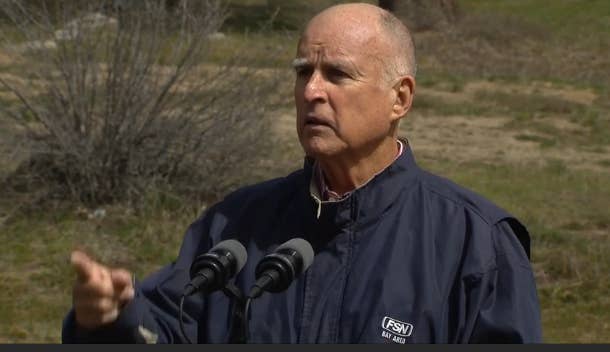 On Wednesday, Brown announced an executive order with the intent to reduce water use by 25% by early 2016.
"Today we are standing on dry grass where there should be 5 feet of snow," Brown said, according to a news release. "This historic drought demands unprecedented action."
More than 99% of California was in some form of drought in March, with 40% of the state in the grips of an "exceptional" drought — the most severe category. Officials have said the conditions are some of the worst in the state's recorded history.
He added: "As Californians, we must pull together and save water in every way possible."
Brown detailed several ways the state will try and achieve this goal.
First, Brown said he is ordering local water agencies to impose "conservation pricing" on their clients.
"[Water officials] have the enforcement power and individuals and companies will be required to comply," he said at a news conference.
The order also dictates that 50 million square feet of lawns be replaced with "drought tolerant landscaping," that rebates be offered for appliances that are more water efficient, and that water restrictions be imposed on large landscapes, such as golf courses.
The order also imposes new regulations on agriculture, and says the government will work on new initiatives and investments in technologies to promote conservation.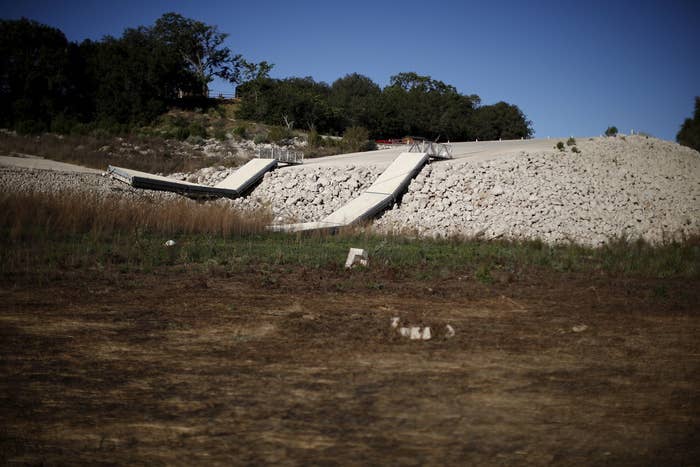 Brown said it is clear that in order for California to survive the drought, the culture needs to change.
And as California gets bigger, he added, the state can't continue to rely on its old methods of water conservation and distribution.
"Now we are embarking upon an experiment no one has ever tried," he said.
Brown added that the drought is not going away, and the state can't survive without change.
"This is the new normal and we will learn how to cope with it," he said.