A Town Where "The Walking Dead" Was Filmed Is Being Sold On eBay
Got a spare $680,000, fans?
A huge portion of a Georgia town where AMC's The Walking Dead was filmed is being sold on eBay for $680,000.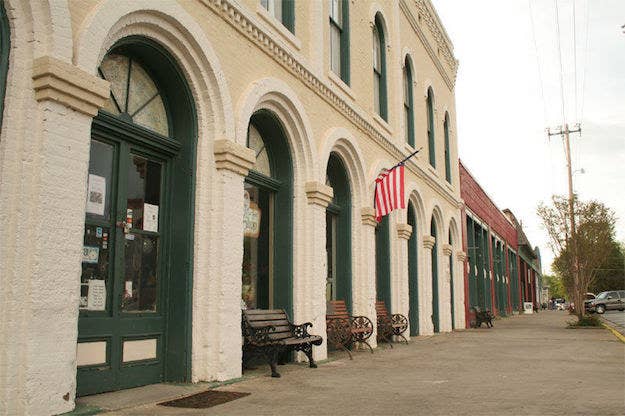 The listing includes nine buildings in the city of Grantville and "approximately 20,000 to 25,000 square feet of usable space."
"This is an opportunity for someone to own a piece of history," the listing reads.
Ironically, being used as a filming location for projects like the zombie show has breathed life into the once-dying town (no pun intended).
The area is being sold by the town's former mayor, Jim Sells, who bought the property after the area was hit hard by the recession. The town is about 40 miles from Atlanta.
Sells, who works in real estate as his day job, told BuzzFeed News that Grantville used to have a thriving textile industry. But when the industry left so did the people, and the town became a mostly commuter community.
"[The] downtown stayed dead besides a small business here or there," he said.
Then, Sells said, the town was "killed" by the recession. Many of the businesses in the downtown area were forced to close because the owners couldn't pay the bills.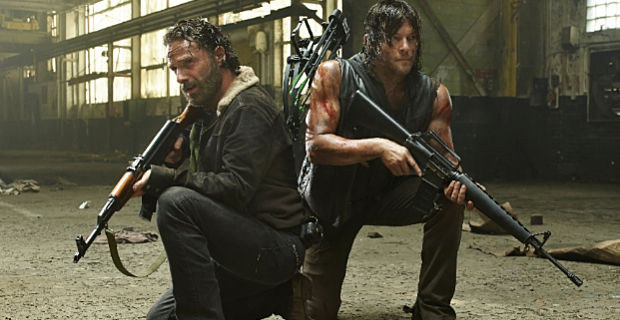 However, the town has recently found new life as a set for Hollywood.
In addition to being featured on The Walking Dead, the town has also been used as a location for movies. Next year, it will be used as a location for a sequel to The Ring.
"Tourism became our industry," Sells said. "We've got tourists here every day."
Sells said he wants to find a buyer with a idea for how to transform the city's downtown area.
"Somebody with a vision and a skill set can do something with this beautiful historic downtown and do something with it," he said.
He is hoping that by listing it on eBay he can reach a bigger audience and find the perfect owner.
"I'd like to see it active and thriving, and to be a positive part of the community," he said. "As far as what needs to be done, I'm hoping someone with a vision will tell me."