Bristol Palin Now Says Her "Disappointing" Pregnancy Was Actually Planned
In a new blog post, Palin said she made a "mistake," but its not what people think.
Bristol Palin announced Thursday she is expecting her second child, calling it a "huge disappointment" to her family.
The 24-year-old mom said in a blog post titled "Big News" that she is "trying to keep her chin up" about the pregnancy. She previously gave birth to her son, Tripp, when she was 18.
"I know this has been, and will be, a huge disappointment to my family, to my close friends, and to many of you," she wrote. "But please respect Tripp's and my privacy during this time. I do not want any lectures and I do not want any sympathy."
The announcement came just a month after Palin broke off her engagement to Medal of Honor recipient Dakota Meyer. She didn't say who the baby's father was.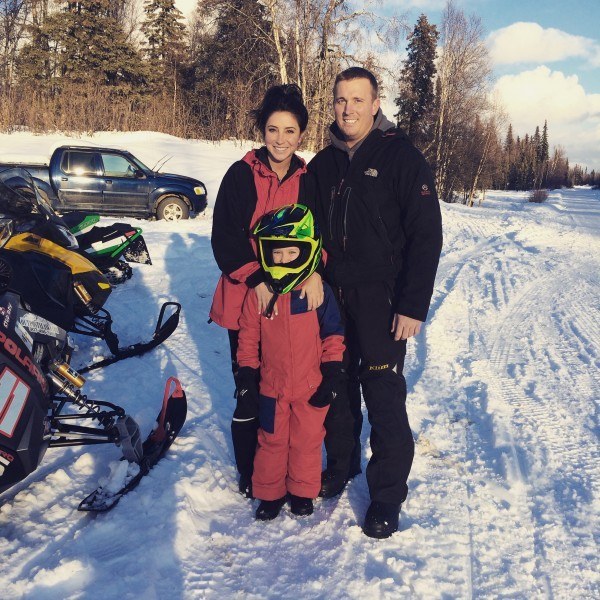 Her mother, former Alaska Gov. Sarah Palin, announced in a Facebook post that the wedding had been called off.
Bristol Palin was thrust into the spotlight as a teen mom when Sarah Palin announced her daughter was pregnant during her 2008 bid for the vice presidency.
Since having Tripp in late 2008, Bristol Palin has been on reality TV shows like Dancing With the Stars and an outspoken advocate against teen pregnancy and abortion.
She told her supporters she is keeping her head up and relying on her faith for strength. "Tripp, this new baby, and I will all be fine, because God is merciful," she said.
In a new blog post on Sunday, Palin wrote that she actually had planned the pregnancy. She said she made a "mistake," but it's not what people assume.
"Everyone knows I wanted more kids, to have a bigger family," she said. "Believing I was heading that way, I got ahead of myself. Things didn't go as planned, but life keeps going. Life moves on."
She also said that she has no regrets.
"This baby is not a disappointment, and I cannot wait to be a mom times two. Tripp is going to make the best big brother!" she wrote.
Palin also took umbrage with people criticizing her for her work as a paid "abstinence spokesman," saying she only worked with a teen pregnancy non-profit when she was a teenager herself.
She said she has spoken out against abortion, and she is still against it.
"This is not the ideal situation, but life is important even if it's not in the most absolute ideal circumstance," she wrote. "This is more confirmation on what I've always stood for. I've always been pro-life and I am standing for life now."