Former skating champion Nancy Kerrigan is on the new season of Dancing With the Stars. Fun! Go, Nancy!
Fellow skater Kristi Yamaguchi wished her pal good luck in a tweet. "So excited for you @NancyAKerrigan! Can't wait to see you grace that ballroom floor, break a leg!" she wrote.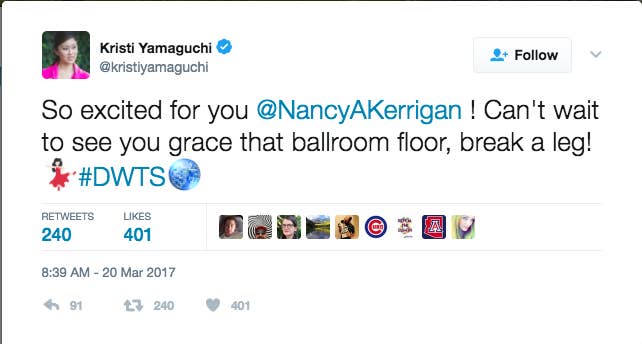 But wait...did she just say...break a leg? To Nancy Kerrigan? Of the infamous Tonya Harding leg scandal?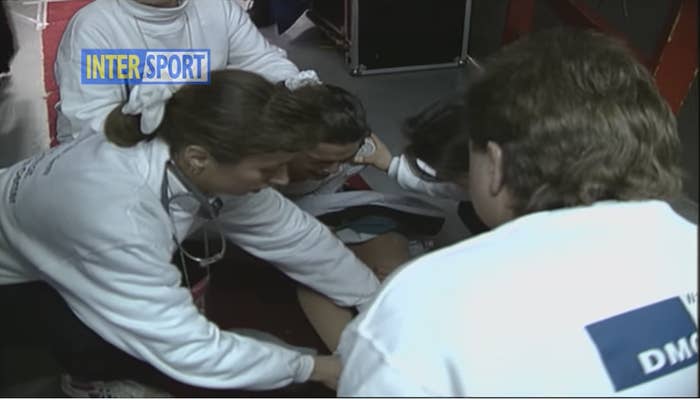 People who saw the tweet were just like, OMG this is awk.
OMG wat.
Kristi...no.
This tweet is just stunning.
Some gave Kristi the benefit of the doubt, and wondered if she just didn't think about what she was saying.
But others were like, I see u Kristi.
Could this be...a savage burn?
Or a joke?
OMG.
But sorry, people who wanted the tweet to be shady, Yamaguchi's rep insists in a statement to BuzzFeed News that she meant no harm:
Kristi loves Nancy and has nothing but respect for her. No ill will was intended with the tweet and Nancy herself has received and commented on the well wishes that were sent. Kristi is finding the reactions on social media humorous but unfortunately for those who want it to have been shady, that's not the case.
In that case, please enjoy this one pure person who took the tweet at face value.