Black Lives Matter Activist Accused Of Lying About His Race Explains His Personal History
"For my entire life, I have held the cards of my complicated family history very close to my chest. I preferred to keep it that way and deeply resent that I have been forced to authenticate so many intimate details of my life to prove who I really am," Shaun King wrote Thursday in the Daily Kos.
A prominent Black Lives Matter activist and author explained his family history Thursday after reports by multiple conservative media outlets that claimed he had lied about being biracial.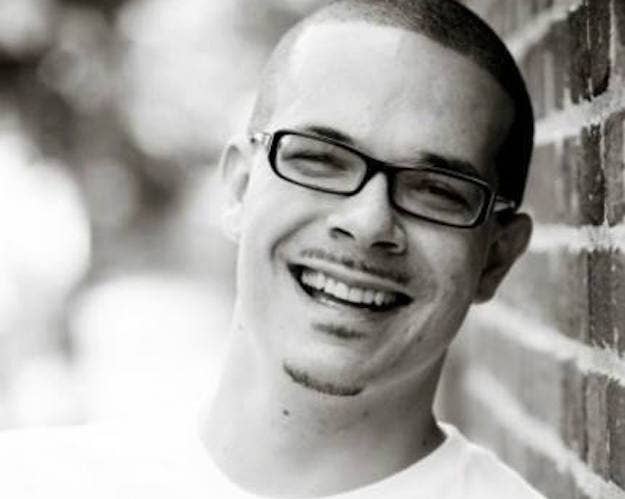 Shaun King is also one of the organizers of Justice Together, a group that seeks to combat police brutality.
The 35-year-old has said in past interviews that he was born in Kentucky to a black father, whom he did not have a relationship with, and a white mother.
However, several conservative media outlets have claimed King is not who he claims to be, alleging that he was born to two white parents.
On Thursday, King explained that the man listed on his birth certificate is not his biological father, something he said he has known most of his life.
King has said his life changed when he was the victim of a brutal hate crime in his freshman year of high school.
A high school friend of King's described him as a brave and intelligent student who was often bullied for being biracial.
"He couldn't walk down the street without someone saying something to him because he was mixed," said Rodger Rice, who met King 22 years ago when they were students at Woodford County High School.
Rice was new to the school, and as a 6-foot, 240-pound black man, he stood out. No one talked to him — except for King, a much smaller boy, who shook his hand and said hello.
Out of the 4,000 students, many of them from farming backgrounds, King also stood out as one of only a couple of biracial teens, Rice told BuzzFeed News. However, King was outspoken and outgoing, and quick to speak up for himself in spite of his slight build, Rice said.
"At 100 pounds, all you do have is a voice," Rice said, adding that in the '90s, bullying on campus wasn't really addressed.
King and his mother helped Rice through a difficult time in his life, he said. He remembered the day King's mother called him and told him her son had been attacked by a group of classmates.
Rice had by then graduated and immediately left his university. He saw King in the hospital, with broken ribs, and injuries to his back and face. King's mother made him promise he wouldn't retaliate physically.
"I didn't know what to do with myself," Rice said. "He was the only friend I had."
Over the years, the two have kept in touch sporadically, Rice said. He called the recent accusations shameful, but added that he knew King would come through all right.
"He's been through a lot worse than this," Rice said. "He's got such a huge heart."
King went on to the historically black Morehouse College, where he was an Oprah Scholar, a fund meant to help young black men succeed.
The recent accusations began with a blogger named Vicki Pate, who runs the website Re-NewsIt.
In addition, Pate said the police report filed in King's attack listed his ethnicity as white.
As the allegations began to circulate online, King on Wednesday defended himself in a long series of tweets. He blamed the charges on "white supremacists" and said it was no coincidence this was happening right before the launch of Justice Together.
King wrote that everyone who knew him as a child knew him as "black or bi-racial" and said he never lied about his race. But, he said, he has never gone public with his "racial story" out of respect for his privacy.
He also compared the allegations to the accusations that President Obama wasn't born in the U.S.
King also shared posts on Facebook from friends who said they were witnesses to the alleged hate crime against him.
A retired teacher from the high school also corroborated the incident.
King said on Twitter that he plans to keep up his social activism, no matter what is reported about him.
"Moving forward, I'm gonna work, stronger, harder, bolder than ever," he said. "My life may be your trending topic but I live this."