Lately, it feels like I've been seeing the life cycle of a certain kind of woman play out on social media.
It starts when she is a baby. She arrives in the world wrapped in an off-white muslin blanket, her name hand-stitched into the material. She is taken home and placed in a sustainable, Greenguard-certified crib constructed of beech. She learns to crawl on a hand-knotted white wool rug and plays with wood toys that arrive on her doorstep each month in a curated subscription box. She only wears white and beige. Her pajamas are made of bamboo, and her onesies are sustainable cotton. Even her pacifiers are aesthetic.
In her 20s and 30s, she might work in marketing, public relations, or content creation. Even if she works in a highly demanding job, perhaps in finance at a Big Four company, she still has enough time to launder her linens on the weekends. When she invites you to get ready with her on TikTok, her face glows, her hair bounces, her lips are glossed. She pulls her blonde hair back in a seamless flourish and secures it with a claw clip. Gold hoops adorn her ears. She's wearing a plain-looking T-shirt that looks plain (although it's $420 from the Row) and wide-leg knit trousers. She pulls a crisp white bedspread over silk white sheets, fluffs her cream pillows. She smells faintly of vanilla, maybe flowers. In her videos, she always seems to be making herself a latte, settling into her boucle chair, and opening her MacBook. She only wears white and beige.
If she has her own babies, she moves out of the city — to Nantucket if she's an East Coast native, Montecito if she's from the West. Her home has big windows, a large farmhouse table, and hydrangeas out front. Her white linen couch has way too many chunky, pale, knit throw pillows. She wears cozy taupe sweaters and crisp slacks in the fall; in the summer, an oversize Oxford. She's often spotted with a crisp white wine in hand and always has enough cheese in the fridge to throw together a charcuterie board. She makes large dinners for her family, tossing salads with juicy tomatoes and spinach and a dressing she whisks herself. She may have a boat. Her daughter is her best friend. She only wears white and beige.
You've read about this woman in breathlessly reported missives straight from the front lines of TikTok. She is almost always white. She has a Clean Girl aesthetic; she's That Girl. A Beige Baby becomes a Vanilla Girl becomes a Coastal Grandmother. These trends seem like the same person, in different stages of life. Behold: the beigeification of the white woman. If social media is to be believed, she could go an entire lifetime without a primary color touching her dewy, soft skin. Women who present this version of themselves to the world are telegraphing a few things: I am clean, I am effortless, and my life is easy.
Beigeification is exclusive by design. In both subtle ways (Black women never appear on Coastal Grandmother mood boards) and extremely heavy-handed ways (a key trait of a Vanilla Girl is being blonde), beigeification can be racially exclusionary. While the trend is being touted by many creators, the proponents have been predominantly white women. It also generally excludes people who wear above a size 10 or have messy hair, a greasy face, acne, mismatched furniture, stains on the carpet, garish Fisher-Price toys, kids who spill milk down their front, babies who spit up, pets that tear up your couch, and piles of stuff you should put away but haven't yet, to name a few. You need to have the money to buy organic produce, the time to research the best, most sustainable fabrics and wood, and the leisure to care. It's a hard life to maintain if you have any of the trappings of any sort of life at all.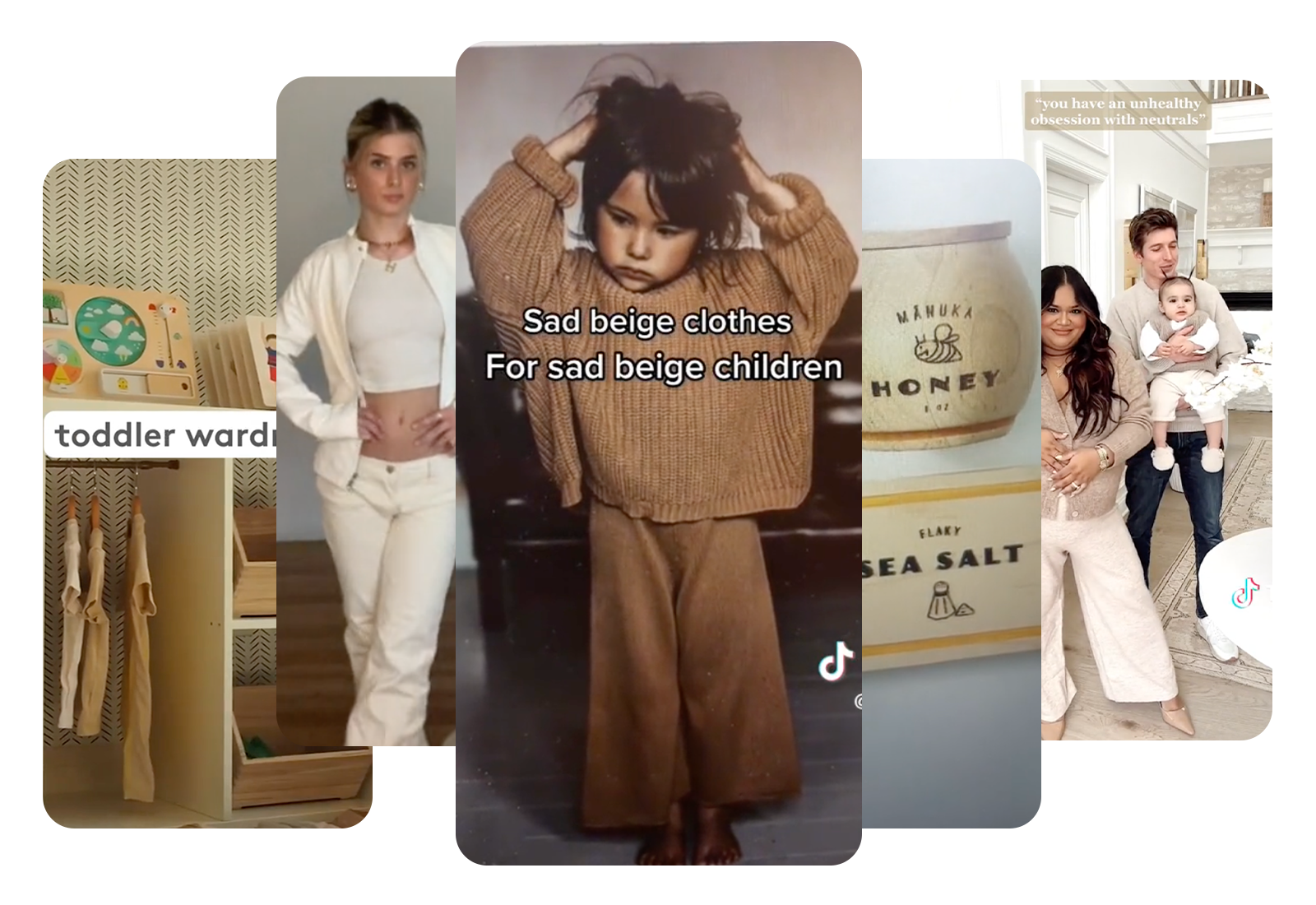 I admit I'm not immune to the pull of beigeification. My bedspread is white, my rugs are white, and my throw pillows are white. My daughter's crib is white. The playmat I selected for her is a sage green with natural wood and black-and-white toys. She also has a loud pink, and purple plastic one that lights up and sings, but I can't bear to leave it out — it ruins my vibe.
Perhaps because of my own commitment to aesthetic, I have become fascinated with these colorless women. Why have muted tones come to signify wealth and privilege across so many phases of life? And why is it something so many are striving for?
I do know that the trend is exploding. A spokesperson for the creator-driven shopping platform LTK told me that in the past month, searchers looking for a "neutral aesthetic" have shot up by 283%, with a 400% increase in searches for a "vanilla girl aesthetic." It's all over popular culture as well. Kim Kardashian is famous for her all-white house, and Emma Chamberlain's is all soft neutrals. Big influencers like Studio McGee sell their natural wood and beige home decor at Target, and when magazines suggest ways to "cozy up" your home, there's not even a hint of color.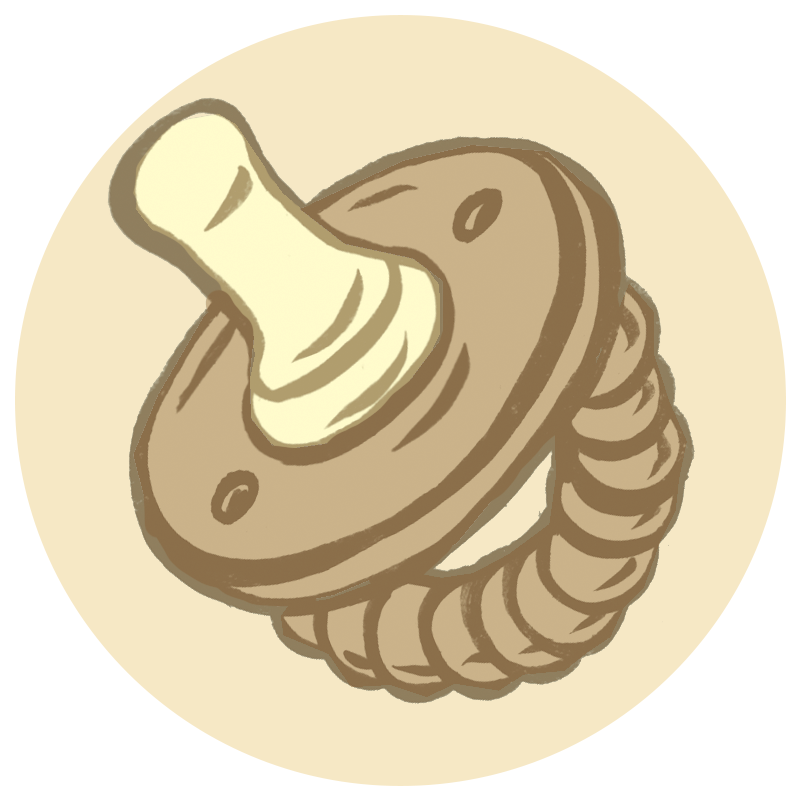 The first time I saw the trend was when the internet became obsessed with "beige babies": Parents dressed their children in muted earth tones, or no color at all, and constructed nurseries devoid of color. Google searches for the term spiked at the end of 2020. The trend has been poked fun at online (one tweet dubbed it "prison-core"), and some wondered whether sucking the color out of children's lives might stunt their development ("Is the 'Sad Beige Baby' Aesthetic Harming Babies?" PopSugar asked last month).
Hayley DeRoche is perhaps the most preeminent chronicler of the Beige Baby trend. DeRoche, a librarian and mother of two in Virginia, is the curator and author behind @officialsadbeige on Instagram and @sadbeige on TikTok, which have a combined total of nearly 600,000 followers. On her accounts, DeRoche narrates photos and videos of "sad beige" brands in an accent approximating the German filmmaker Werner Herzog, known for his nihilist worldview (in one video, she describes the beige toys as being inspired by Cormac McCarthy's The Road).
DeRoche told me she has long been fascinated by influencers and parenting bloggers and how they blur the lines between "what is real and what is really just created for consumption." She began to notice the beige aesthetic seeping into all aspects of aspirational parenting content in 2019.
"In a very specific way, the marketing for the beige, neutral aesthetic is really depressing," she said, describing how the austere feel of ads for beige babywear can sometimes make the children featured in them look absolutely miserable.
DeRoche thinks the style is so popular because these goods are marketed as premium items. For example, one brand's website describes a brown pair of children's overalls, "made in Portugal with fabric originally crafted for sailors on the Scottish seas" (price: $120), as "perfect for Forest School, windy days, and cozy evening bonfires." Touting the nontoxic fabric's breathability and durability is a way of saying the product is better constructed and more sustainable than the average mass-market pair. Sure, you're paying a lot more money, but you're ensuring your baby's soft skin only touches the best of the best in materials and not contributing to fast fashion. Additionally, many of the styles are also gender-neutral, so parents can feel good about breaking out of the gender binary when dressing their modern children. As for the ads, which feature children looking like they came out of Little House on the Prairie? They harken back to a simpler time, soothing and inspiring the busy modern parent, DeRoche said.
"It's aspirational," she said. "It's just slightly more attainable than if somebody were posting, like, a nursery that was decked out in Prada."
Ultimately, all this social media beigeness is doing what aspirational trends have always done: make the rest of us feel like we can never measure up.
More generally, DeRoche believes that beigeification has taken off among the hoi polloi, like yours truly, because of high-end brands like the Olsen twins' the Row, which have made luxury staples in neutral colors a status symbol (it may look like I'm wearing a simple pair of slacks with a sweater, but the outfit costs more than your rent).
"That's kind of trickled down to people to say, 'Oh, well, the wealthy don't wear color,'" she said.
Amy Wax is an artist and color expert who specializes in helping people choose the colors that best express who they are in their homes, offices, and clothes. A person who gravitates toward beige, she said, values comfort and warmth: It's classic, it never goes out of style, and it is soothing.
"Beige creates that sense of calmness and tranquility," she told me.
It's also versatile; with an underlying palette of beige, it's easy to add pops of color at your discretion. Wax has noticed that since the pandemic began, many design trends have been incorporating earth tones, browns, slate blue, and sage green, which essentially turns the home into a tranquil oasis reminiscent of the outdoors.
"I think we're not afraid to use those colors of nature again, because we were surrounded by it [during COVID lockdowns]," she said. "And it felt good."
The same principles apply when it comes to clothing. Wax said that beige conveys warmth and safety; cloaking yourself and your baby in these muted tones can signal to the world that you have it all together.
"It's something that's very understated — it's almost like they don't need color," she said. "They're fine. They're totally secure. They're safe."
Safety, security, control: If beigeification conveys anything, it may be a sense of care.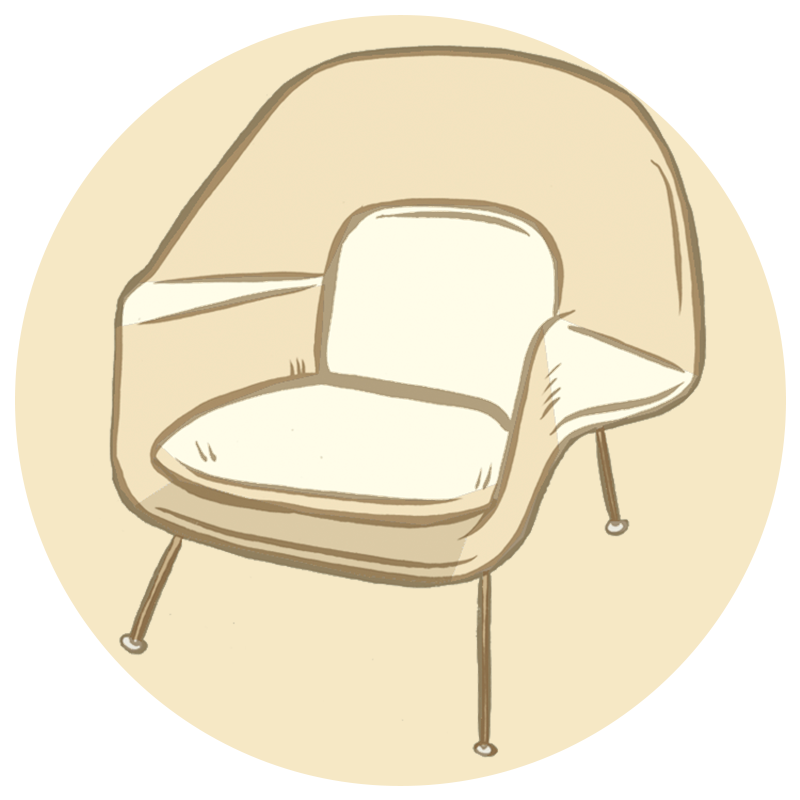 Because the dirty little secret beneath a perfect beige life is the dedication it takes to maintain. The perfectly clear skin of a Vanilla Girl requires adherence to a skincare routine, access to a dermatologist, and the ease of a low-stress life. White sheets have to be laundered and bleached regularly to maintain their sparkle. Cream rugs are extremely hard to keep pristine unless you can hire a specialist to clean them. A Beige Baby requires a beige nursery, so you need enough money to curate all the furniture to match — you can't just accept old pieces from friends or buy whatever works on Facebook Marketplace. A Coastal Grandmother doesn't scrub her floorboards herself, she doesn't sweat, and she doesn't worry about retirement. Her house is big enough to fit all of her tasteful, neutral things.
To be beigeified is to have the money, the stability, and the security to care for everything in your life with the utmost grace, from your sheets to your skin. It's the freedom to curate your life to a specific, high-effort aesthetic. It's the ability to have a clean home, ironed clothes, a nice lit candle, and yet be relaxed.
To commit to beigeification is to have the resources to do so. But when your rug gets stained and you don't have time to clean it, your skin breaks out, your baby is screaming, and your husband spills coffee on your duvet, all that beige can really only serve as a monument to how truly hard it is to be truly unbothered.
Ultimately, all this social media beigeness is doing what aspirational trends have always done: make the rest of us feel like we can never measure up. In the pursuit of a perfectly beige life, most of the world is doomed to endlessly fall short. ●