A man from Montana was attacked by a grizzly bear twice over the weekend and not only lived to tell the tale, but posted a Facebook video shortly after the attack.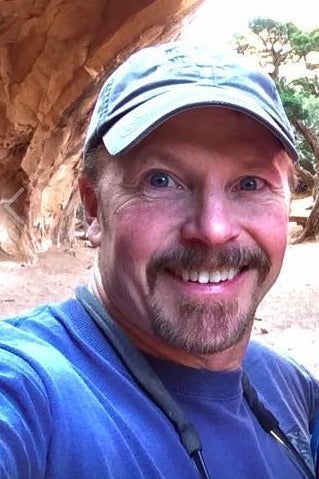 Todd Orr, an outdoor enthusiast from Montana, wrote on Facebook he was out on a hike looking for hunting spots on Saturday when he first saw the bear.
Orr said he tried every method he knew, including bear spray, to try and ward off the female bear, but she pounced on him anyway.
"The force of each bite was like a sledge hammer with teeth," he said. "She would stop for a few seconds and then bite again. Over and over. After a couple minutes, but what seemed an eternity, she disappeared."
"I couldn't believe this was happening a second time! Why me? I was so lucky the first attack, but now I questioned if I would survive the second," he wrote.
He said he lay as still as he could as she attacked him again, and finally she let up and left. Miraculously, the bear didn't hit a major artery, and Orr found he could stumble back to his car.
"I couldn't believe I had survived two attacks. Double lucky!" he said. "Blood was still dripping off my head and both elbows and my shirt was soaked to the waist and into my pants. But a quick assessment told me I could make it another 45 minutes to the truck without losing too much blood."
Before he left, Orr decided to snap some pictures and take a video about his experience. It's basically the most badass thing maybe ever.
"Life sucks in bear country," he said in the video.
Thompson, who told the Montana Standard he met with Orr at the hospital, said that Orr's strategy of playing dead probably saved his life.
"He did everything he was supposed to do," he told the newspaper.
Thompson added that it is pretty crazy Orr was attacked twice in one day, saying it was like "being struck by lightning twice in the same day."
"I think he did an excellent job under the circumstances, but he ran into a bear who wasn't happy with his presence — and he lived to tell about it," he said. "I think he should go out and buy a lottery ticket now."
Orr's video soon went viral and has been viewed more than 20 million times in less than a day. People were blown away by his story and wished him a fast recovery.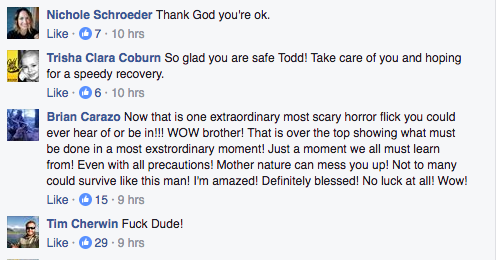 Orr wrote that he spent eight hours being stitched up and will have scars, but he is feeling grateful nonetheless.
"Not my best day, but I'm alive," he said. "So thankful I'm here to share with all of you."
Orr has had encounters with bears before, although none this disastrous, the Bozeman Daily Chronicle reported. He was featured in a 2007 article about two bear encounters he had while working for the U.S. Forest Service. He was able to get away both times with minor scratches.
The Montana Department of Fish, Wildlife and Parks will decide what course of action, if any, they will take with the bear, the Montana Standard reported.
BuzzFeed News has contacted Orr and Thompson for comment.