Barack and Michelle Obama had their official White House portraits unveiled at the Smithsonian's National Portrait Gallery on Monday.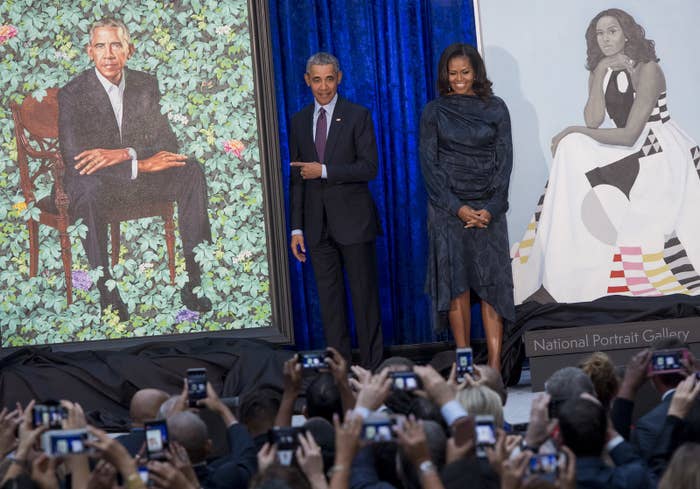 The former president was painted in a garden by Kehinde Wiley, a black artist from Brooklyn.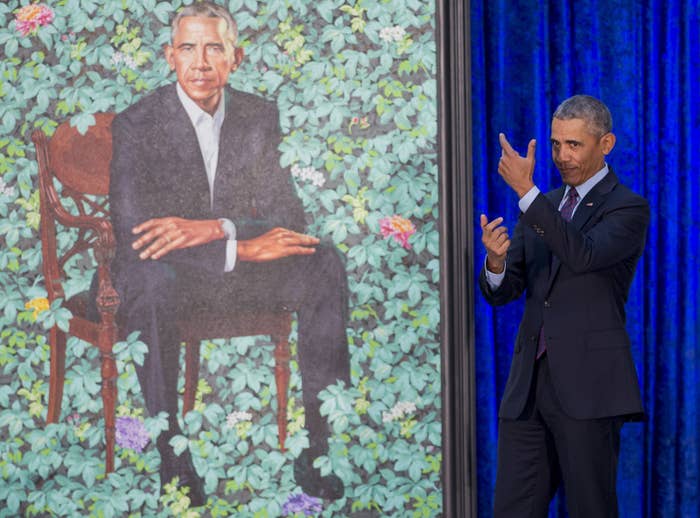 Wiley is known for work that "engages the signs and visual rhetoric of the heroic, powerful, majestic and the sublime in his representation of urban, black and brown men found throughout the world," according to his website.
The former first lady was painted by Amy Sherald, a Baltimore-based artist.
Michelle Obama said she was "a little overwhelmed, to say the least," by her portrait.
Both artists were the first black artists to paint presidential portraits.
After the portraits were released, many people said they were totally blown away by the artwork.
They said the beautiful artwork will inspire young Americans, especially black Americans, for years to come.
Christina Coleman of Essence called it "literally breathtaking."
Many also appreciated what the moment meant.
Some people, though, weren't so thrilled, saying they felt like Michelle Obama's portrait didn't look like her.
"Art is hard."
Some were mad!
Others wished the portrait was a bit more vibrant.
"I don't think Michelle's does her true beauty justice."
Amid the discussion, some said people should take a look at the artists' other work, in order to fully understand their style.
Or pay more attention to the subtle details.
Others said they loved it for what it was.
"To you people who are really confident with your 'this doesn't look like her' shit: Sit down. Close your eyes. Think about Michelle Obama. Now think about what Michelle Obama represents. Now think about the embodied essence of 'Michelle Obama.' Now open your eyes. Here she is."