Former Danity Kane singer and Celebrity Apprentice star Aubrey O'Day may have hinted pretty strongly at her rumored affair with Donald Trump Jr. back in 2013 with the release of her first solo EP, Between Two Evils. In fact, the first song she released is literally called "DJT."
The song, released about a year after the duo reportedly ended their affair, features a spoken word section where O'Day plays out what she says is a real argument she had with her ex-lover.
She told a fan that the letters in the title of the song stand for "the man I wrote the album about."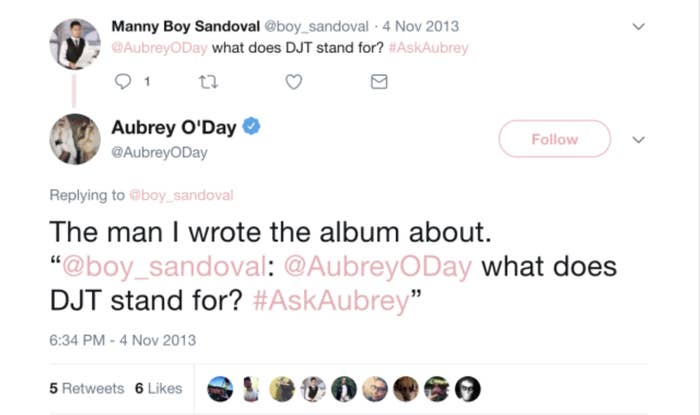 In the spoken word section, the man says he thought they were forever but "maybe I was lying to myself."
I don't know, I could... I couldn't do what I said I would do
So that answered the question for me
I'll always want you and always wonder about it
But it doesn't matter because I have to stay here...

You know, I think probably the loss of the other world
I'm torn between two worlds both of which I wanted.
O'Day told fans the conversation acted out in the song was "all true."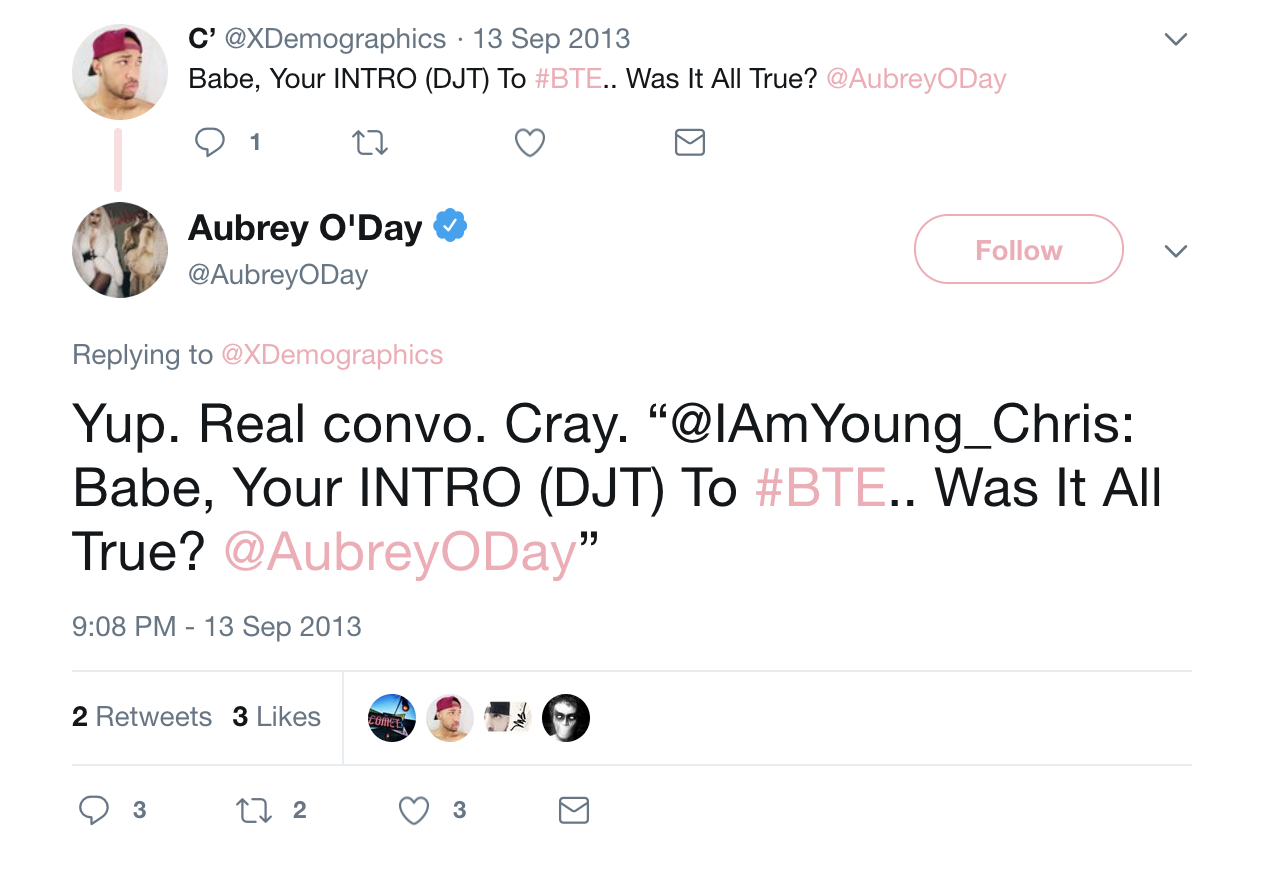 Fans were into it!

👀