Grace is a 23-year-old working in advertising in the Boston area. She lives near her sweet mom, who is a nurse.
Like many moms, Grace's mom sends her texts to make sure her daughter is being safe in the world. So, as it gets colder outside, she decided to send her a funny text about making sure to watch out for frost. But instead, she said this: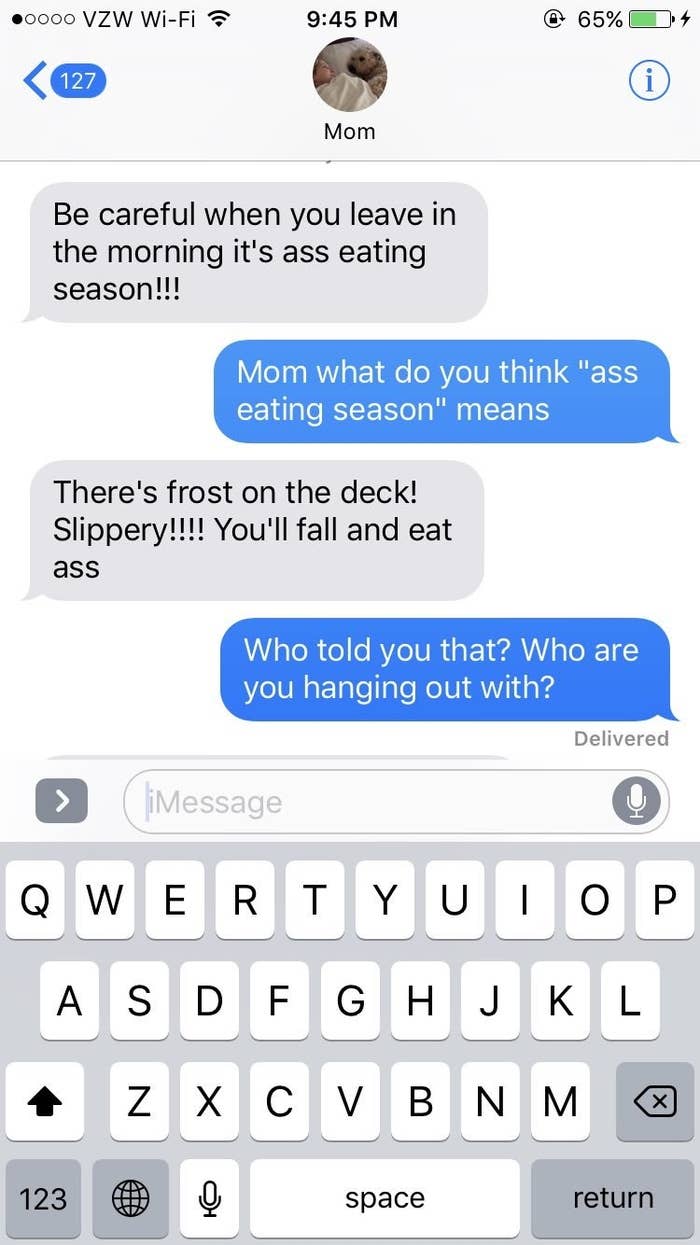 OMG...MOM!
After helping her mom out, Grace, of course, texted the screenshot to everyone she "could think of," and tweeted it. People on Twitter could not stop laughing.
It was the comedy we needed in this cold, cruel world.
Some people had theories on how Mom knew about the phrase.
But most people just found it relatable.
"This reminds me of the time my mom asked me what rim jobs and behymens are," said one person.
Stay innocent, moms!