We all know Ariana Grande and Pete Davidson are like super in looovvee right now. They are obsessed with each other!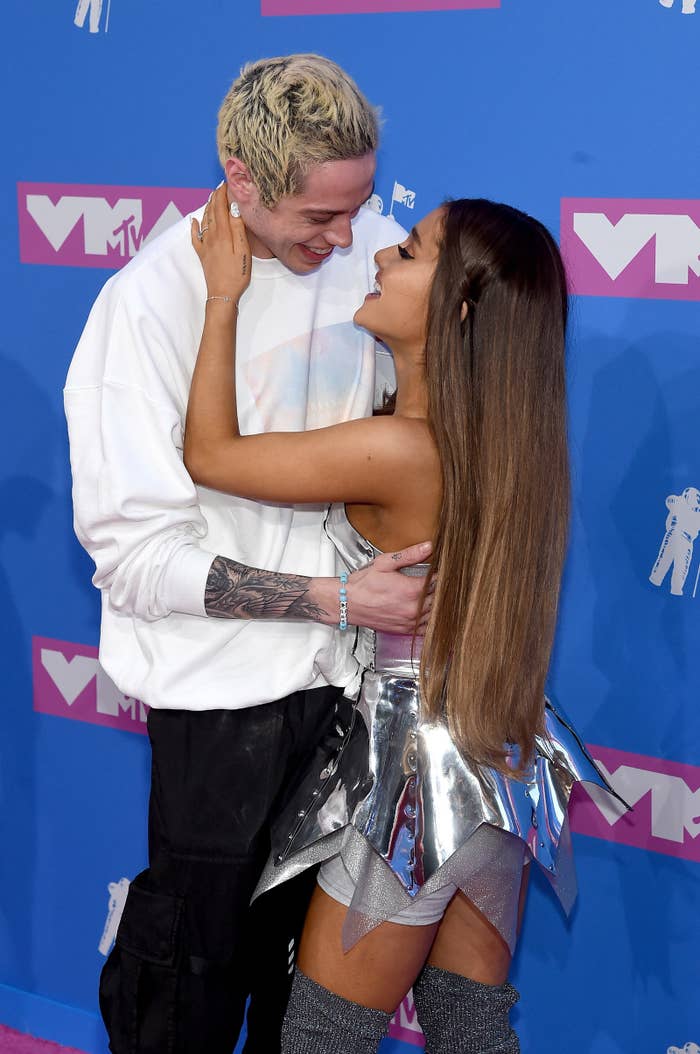 So, when Barstool Sports came for her man, Grande was NOT happy. Especially because the blog asked if her fiance had, and I quote, "butthole eyes."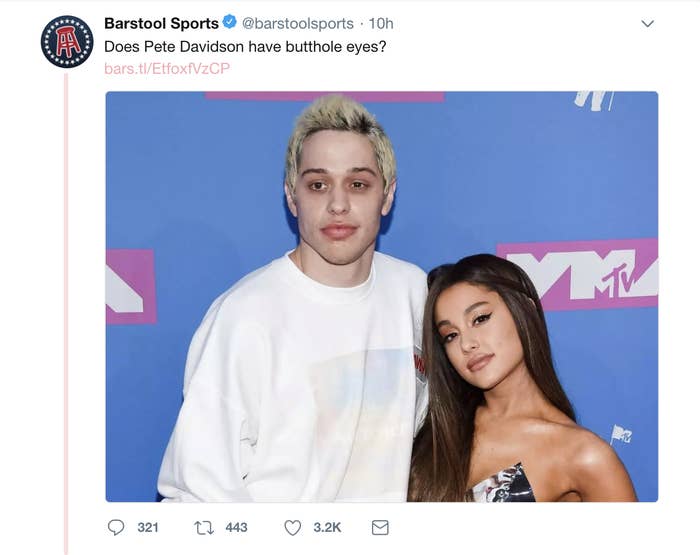 Grande responded to Barstool on Twitter about the article, writing, "y'all do kno this man has an auto immune disease....right?"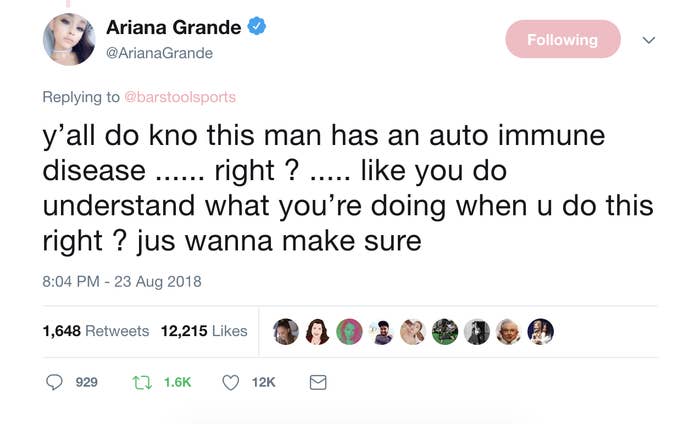 Davidson was diagnosed with Crohn's disease as a teenager.
Grande also claimed Barstool has been "begging" Davidson to go on its "stupid podcast" for three years, but she seems to have since deleted that tweet.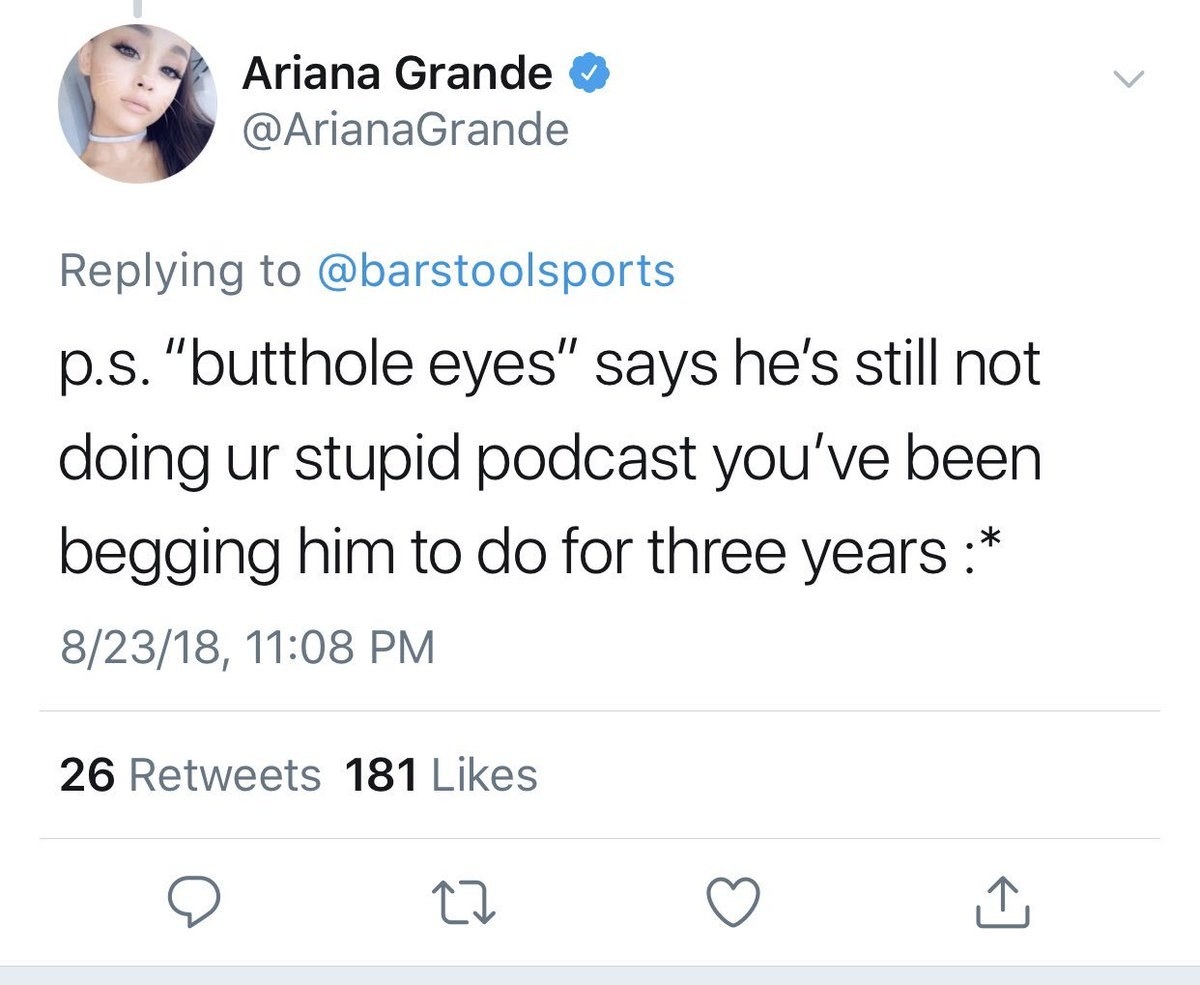 People on Twitter were shook that Grande was engaging in a Twitter feud with the Barstool bros and their community.
It was their everything.
This is the content we need on this platform!
Others were just over it.
And of course, 'stoolies defended their God.
As for Barstool, the writers and editors seem to be filled with glee over the turn of events.
Including the writer, who tweeted "pageviews."
Basically: TGIF.