Ariana Grande temporarily disabled her Instagram comments on Friday afternoon amid a flood of abuse from trolls, who wrote vile messages to the star in the wake of the death of her ex-boyfriend, rapper Mac Miller.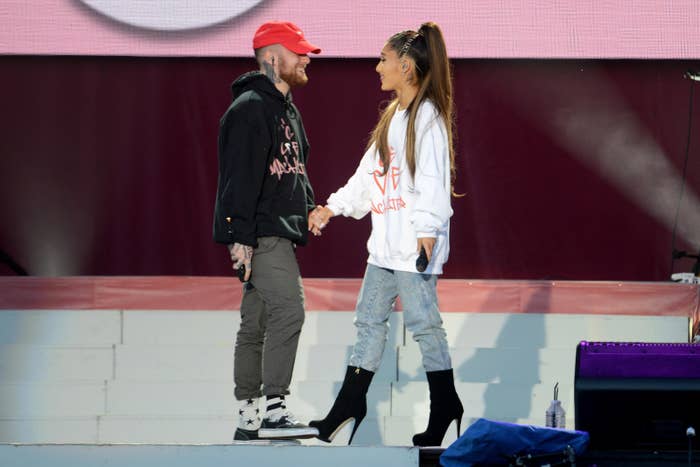 The comments were noticed and screenshot by people on Twitter. Many wrote, "this is your fault."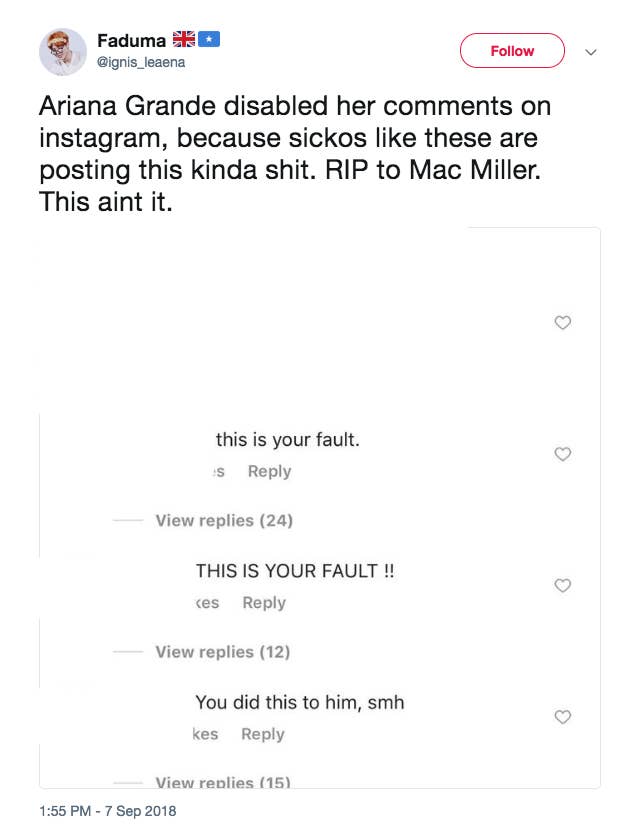 Miller died on Friday at age 26, reportedly from a suspected drug overdose. The pair broke up this year after about two years of dating. Grande is now engaged to Pete Davidson.
At the time of their breakup in May, Grande wrote Miller was one of her "best friends" and "favorite people."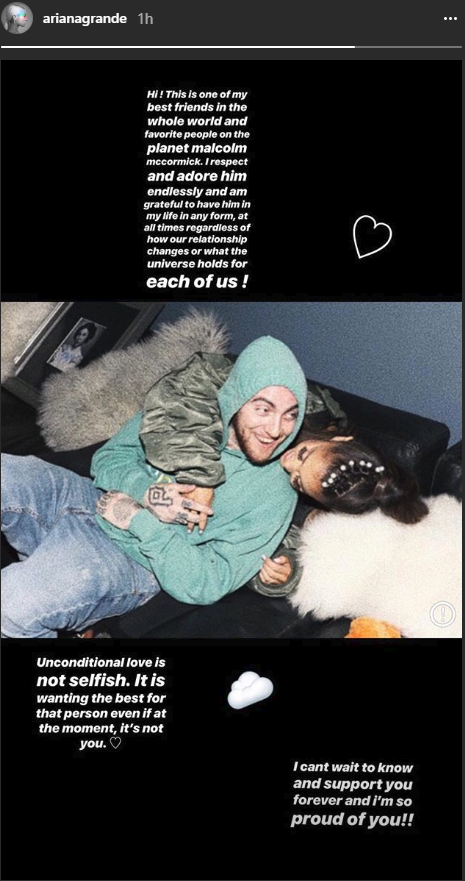 "I can't wait to know and support you forever and I'm so proud of you," she wrote.
However, a few weeks later, Grande called the relationship "toxic" on Twitter. She was responding to a fan who blamed Miller getting a DUI on the breakup.
She said she had struggled to support Miller through his addiction for years, and said it was not right she's getting blamed for his issues.
"I have cared for him and tried to support his sobriety and prayed for his balance for years (and always will of course) but shaming / blaming women for a man's inability to keep his shit together is a very major problem," she wrote.
Still, this didn't stop Miller's fans from immediately blaming the pop star for his reported death. Soon after, Grande disabled her Instagram comments. About an hour later, they were restored. The trolls kept on coming.
On Twitter, the abuse continued.

Men called her a "bitch."

And threatened her.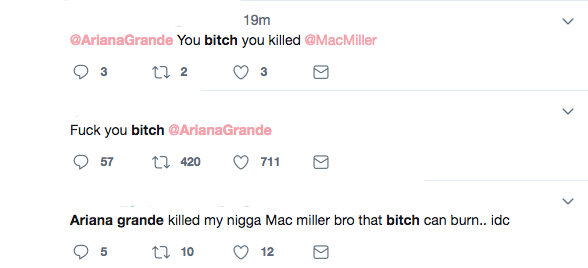 But many other fans were horrified and disgusted by the trolls.
"What is wrong with you people?"