Before the Super Bowl on Sunday, viewers were treated to a rendition of "America the Beautiful" by the original ladies of Hamilton.
Phillipa Soo, Renée Elise Goldsberry, and Jasmine Cephas Jones were the three original "Schuyler Sisters" in the Broadway musical.
But they added something a little extra to the iconic song. After singing "brotherhood," they added, "and sisterhood."
The crowd went wild!
And people online were like, yaaaaasss.
They were so into the addition.
"And don't forget sisterhood!"
Some wondered if it was a subtle protest moment.
But others were just like, go ahead now, ladies.
"The Super Bowl just got interesting. Girl power."
Of course, some wondered when the trolls would come out.
And come out they did.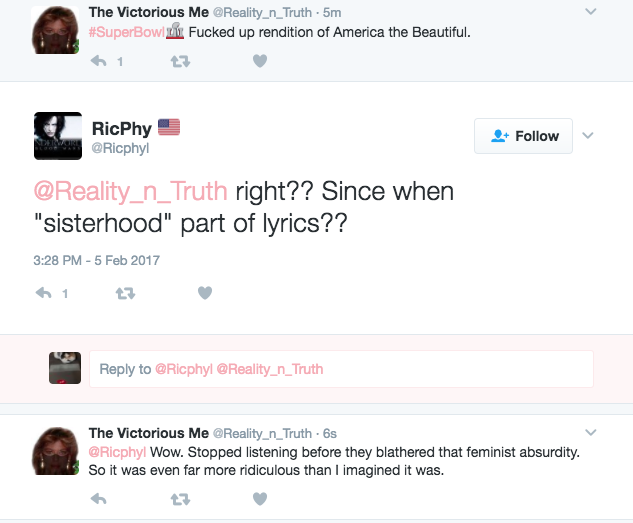 But they couldn't take away from the moment online.
"WORK."