An Army Dad Watched As His Quadruplets Were Born Over Facetime From South Korea
The power of technology.
An Army soldier who is currently deployed in South Korea was able to watch his wife deliver their quadruplets thanks to Facetime.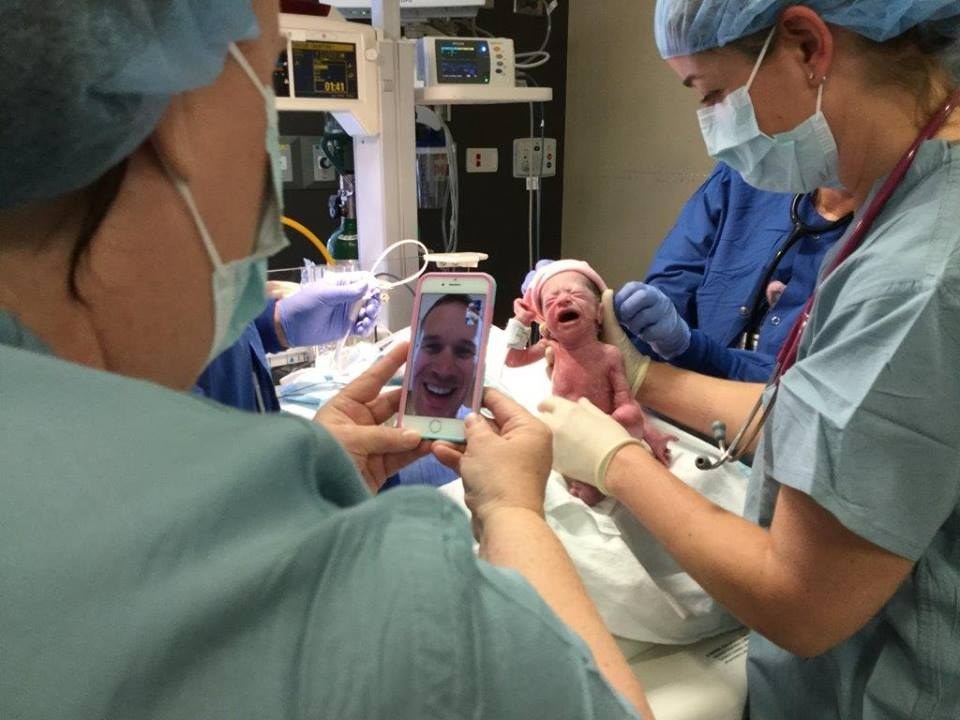 Army Captain Tony Burch, 30, and his wife Mary Pat welcomed their four bundles of joy last month, according to a statement from AMITA Health.
Mary Pat Burch, 29, said in the release that at first they were told they were having triplets — but then learned there was a fourth baby as well. Their family also includes daughter Alice, who is almost 2.
"We wanted a big family, but we thought we'd be able to spread it out more," she said. "Instead we got an instant upgrade."
Mary Pat Burch said the couple did not undergo in vitro fertilization to conceive the quads, though she did have one dose of "low-round" fertility medication before getting pregnant.
Tony Burch is stationed in Texas and deployed to South Korea in September. His wife and daughter moved to Illinois to be with her family for help. On Jan. 23, her blood pressure spiked, so doctors decided to deliver the babies via C-section.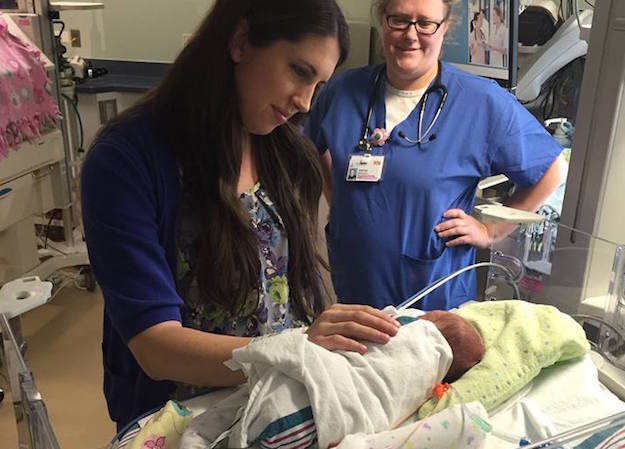 The quads were delivered at AMITA Health Adventist Medical Center, Hinsdale, in Illinois the next day.
Tony Burch was able to watch the whole birth thanks to technology and some helpful medical staff. He has since come home for a few weeks of paternity leave to meet the quads in person.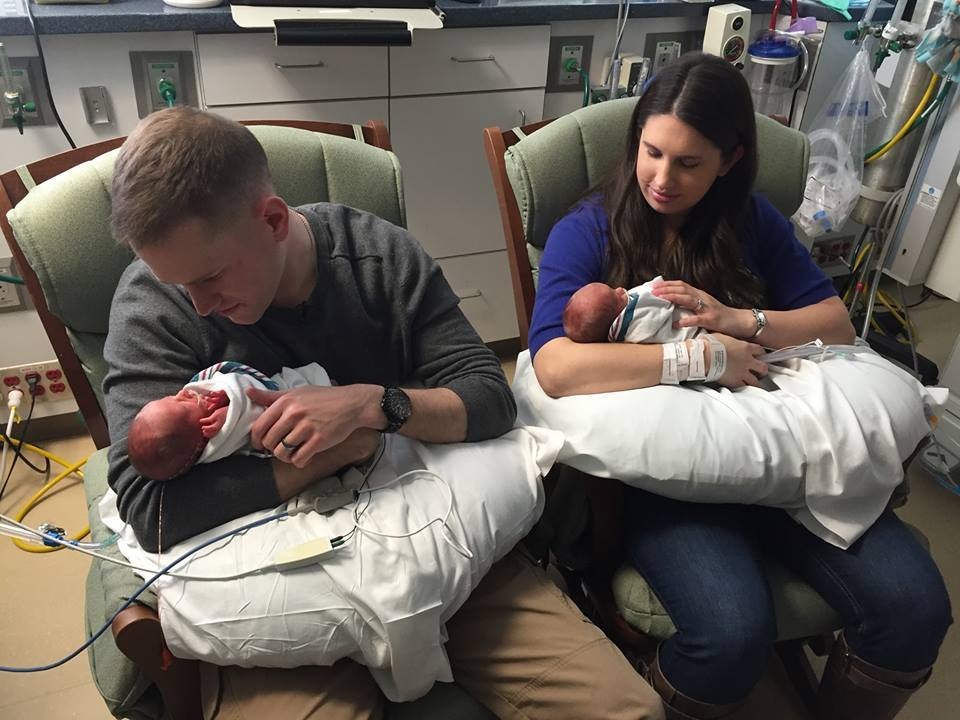 The proud new dad told ABC 7 that the whole process was "perfect timing."
"Everything clicked together I was able to see the babies as they were getting cleaned off in the room," he said.
His wife added that he didn't miss a thing.
"He got to see them before I did even though I was right there and he was 12,000 miles away," she told the news station.
The babies, Henry, Nathaniel, Samuel, and Molly, are doing well, according to the hospital.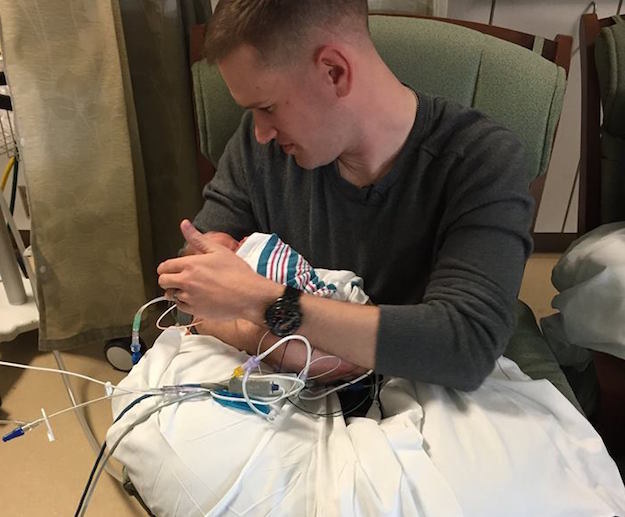 There were 23 medical staffers involved in the delivery. The quads will come home from the hospital in several weeks, the hospital said.
Their dad is heading back to South Korea until June, when he will end his deployment.