The Commercial Airline Pilot Who Died Mid-Flight Was A Married Father Of Eight
The 57-year-old American Airlines pilot had a fatal heart attack on a flight from Phoenix to Boston; the co-pilot had to land the plane in Syracuse.
An American Airlines pilot, who was a father of eight, had a heart attack mid-flight Monday and the co-pilot had to land the Boston-bound plane in Syracuse.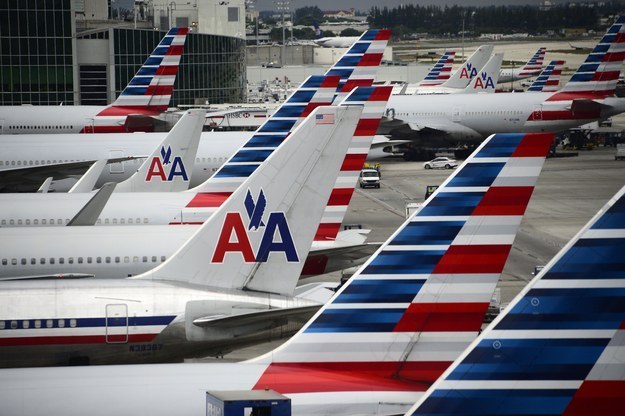 The flight traveling from Phoenix to Boston was diverted to Syracuse after the pilot's medical emergency, an airline spokesperson told BuzzFeed News.
Michael Johnston, 57, died of a heart attack mid-flight, his wife, Betty Jean Johnson, told NBC News. The father, whose children range in age from 12 to 34, started his career in 1990, according to NBC News.
"He loves flying," Betty Jean said. "He is very loving and caring, and he'll do anything for anybody – bend over backwards, try and help out anyone as much as he can. He's always been that way."
He had double-bypass surgery in 2006 but was otherwise in good health. Betty Jean said her husband was required to have a physical every six months in order to continue piloting.
An American Airlines spokesperson said the company is focused on caring for the pilot's family and co-workers.
"Of course we are very saddened by this event," she said.
The American Airlines spokesperson confirmed that the co-pilot took over the controls and safely landed the plane, adding that every flight has two pilots on board.
She said that rule was meant "for instances like this, of course."
The airline has not released the name of the co-pilot.
There were 147 passengers and five crew members aboard the flight, according to the airline.