American Suffers "Biggest Goring Wound" Doctor Has Ever Seen During Bullfighting Festival In Spain
Benjamin Miller, 20, is recovering from injuries to his sphincter, thighs, and back. WARNING: Some images are disturbing.
A 20-year-old American reportedly sustained the "biggest goring wound" his doctor had ever operated on during a bullfighting festival in Salamanca, Spain.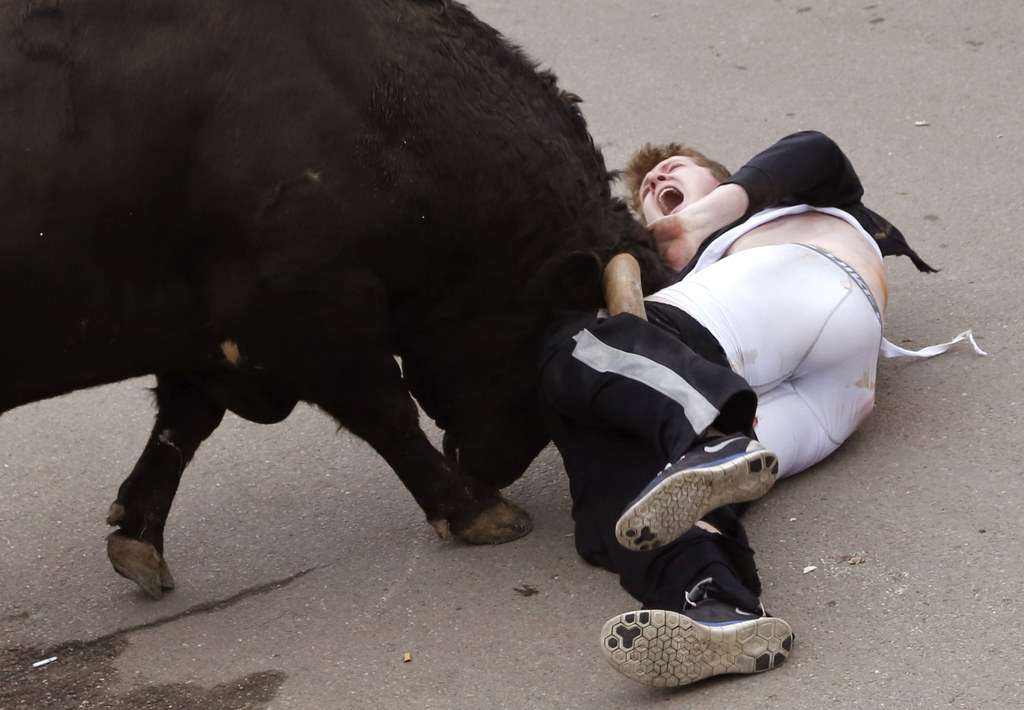 Benjamin Miller, from Georgia, is recovering in the intensive-care unit after being gored by a bull during a Carnival celebration, the Associated Press reported.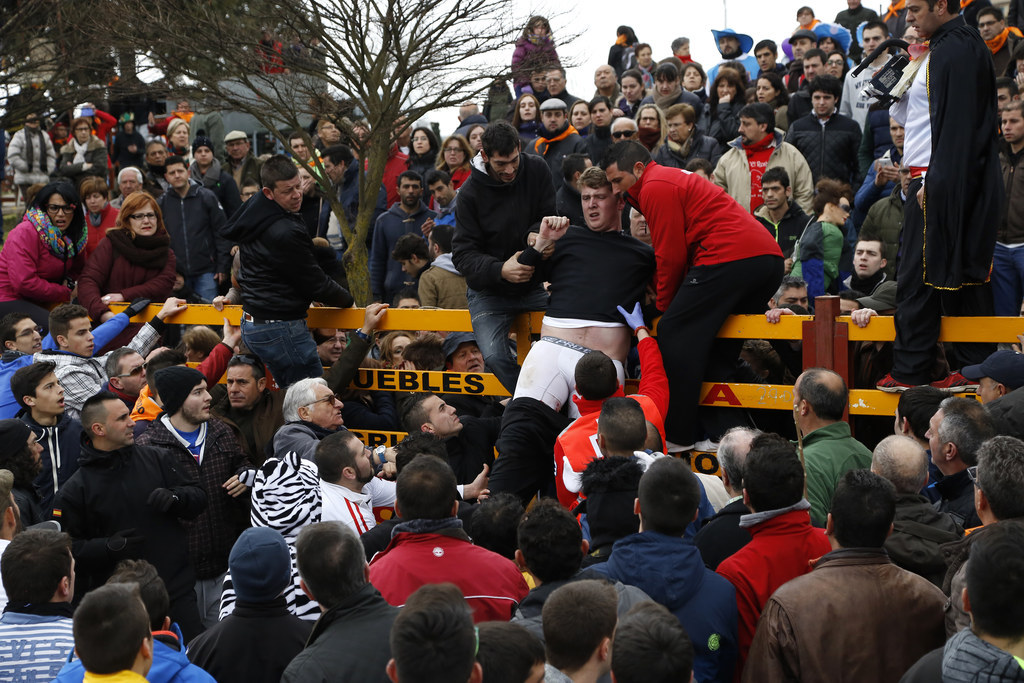 Miller had to undergo a three-hour surgery for injuries to his sphincter, thighs, and back.
"It's not the worst injury I've seen, but it's the biggest goring wound I've ever had to operate on," his surgeon, Enrique Crespo, told the AP.
Photos from the event show Miller was totally slammed by the bull.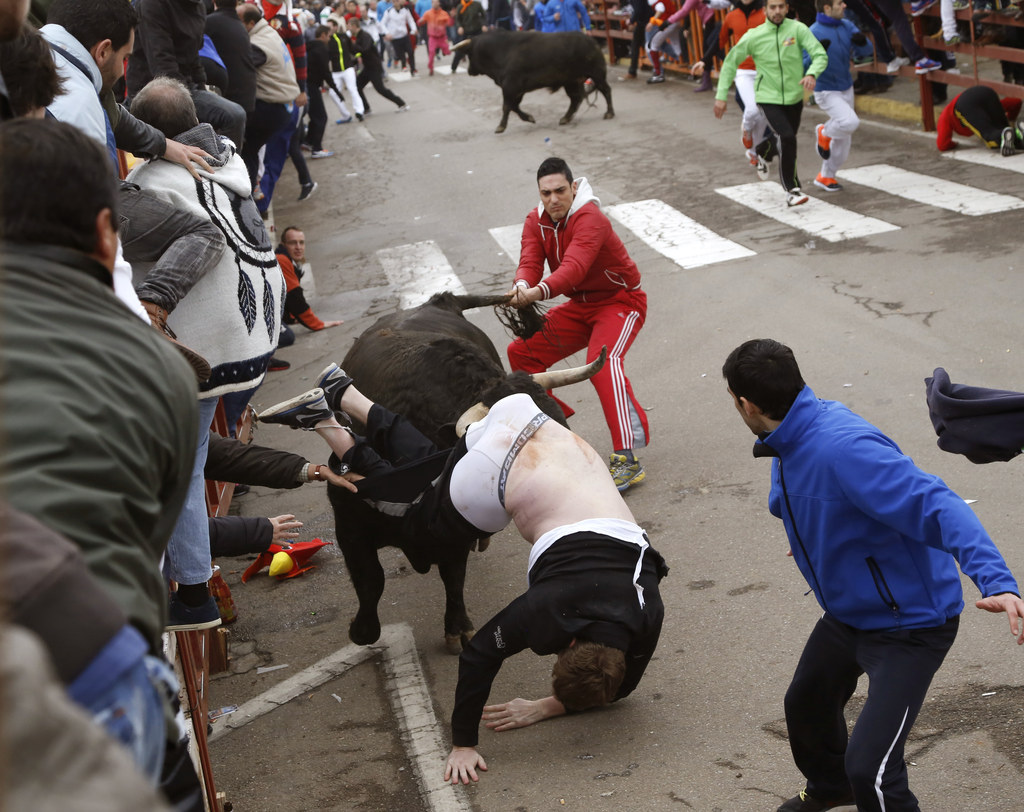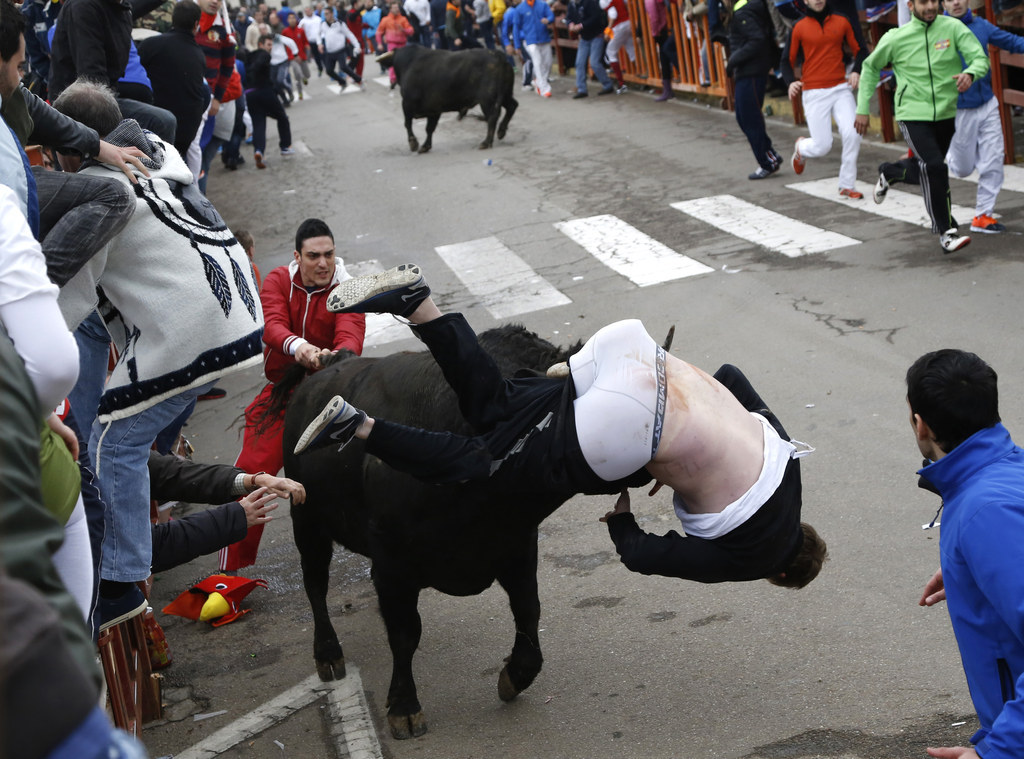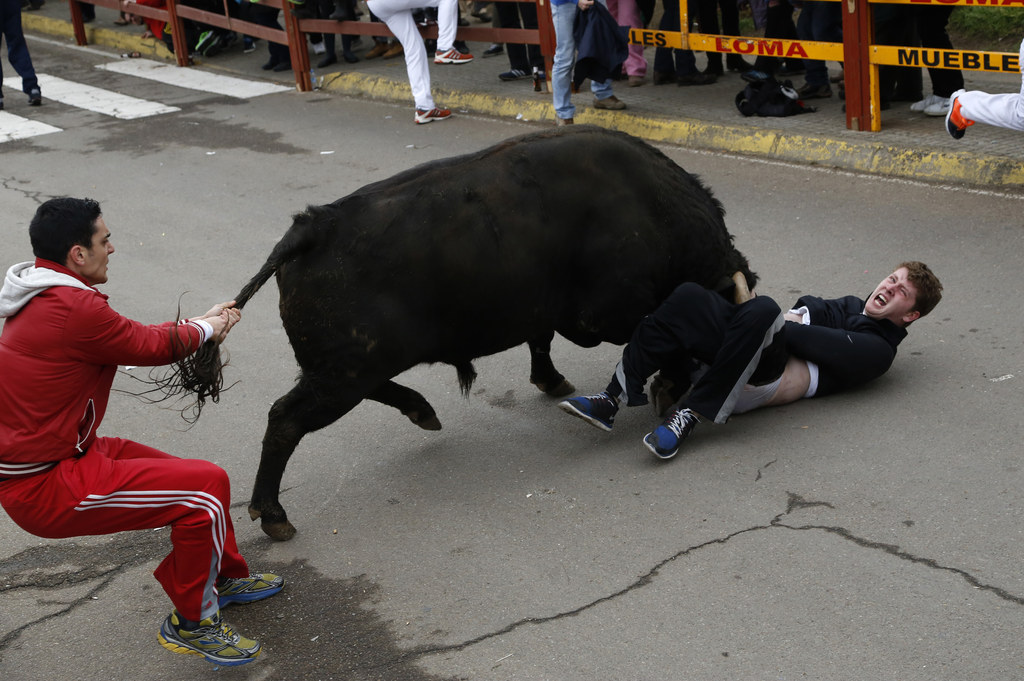 Two other people, a Scottish native and a Spaniard, also sustained less serious injuries at the same festival, according to the AP.
A town official told the AP that 45,000 to 50,000 people were attending the town's four-day event.