Amal Clooney Asks For Meeting With Egyptian President As Journalists Face Retrial
Amal Clooney's client Mohamed Fahmy is one of the Al Jazeera journalists who have been imprisoned on charges they spread false information. A retrial for Fahmy and his co-defendant Baher Mohamed has been set for Feb. 12.
Amal Clooney is requesting a meeting with Egypt's president and other top officials to discuss the status of the jailed Al Jazeera journalist she is representing.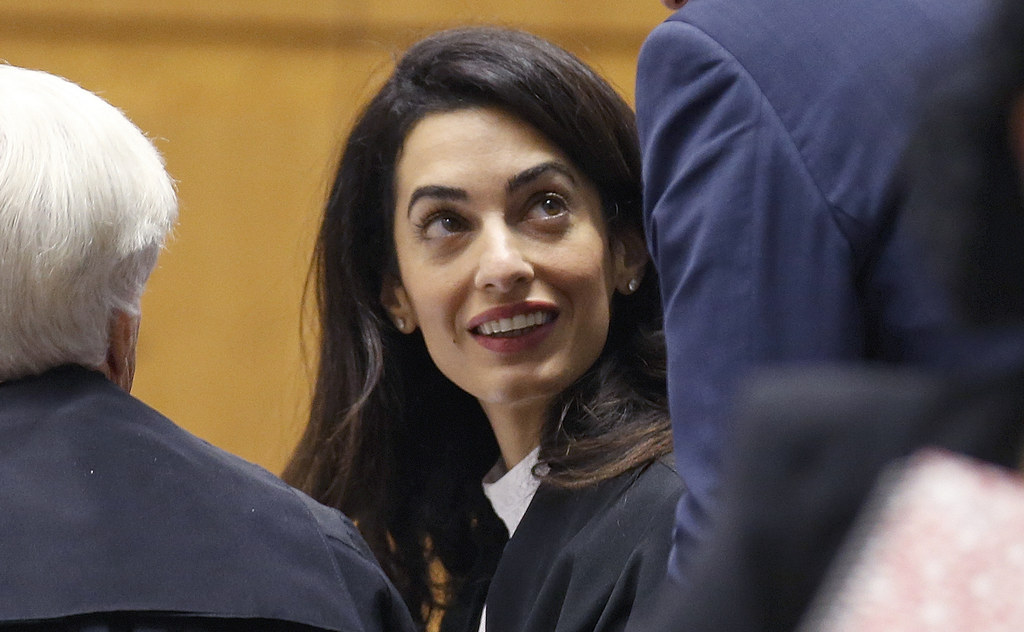 Clooney, a human rights lawyer and wife of actor George Clooney, made the request for a meeting in a letter to Egyptian President Abdel Fattah al-Sisi on Friday.
She requested the meeting a few days before the Egyptian government announced a retrial for her client, Mohamed Fahmy, and his co-defendant, Baher Mohamed, would begin Feb. 12, Reuters reported.
Clooney is part of a legal team representing Fahmy, a Canadian-Egyptian Al Jazeera journalist who was sentenced last year to seven years in prison along with two colleagues on charges of spreading false information in support of the outlawed Muslim Brotherhood group.
Fahmy was sentenced along with Mohamed, a local producer, and Australian Peter Greste.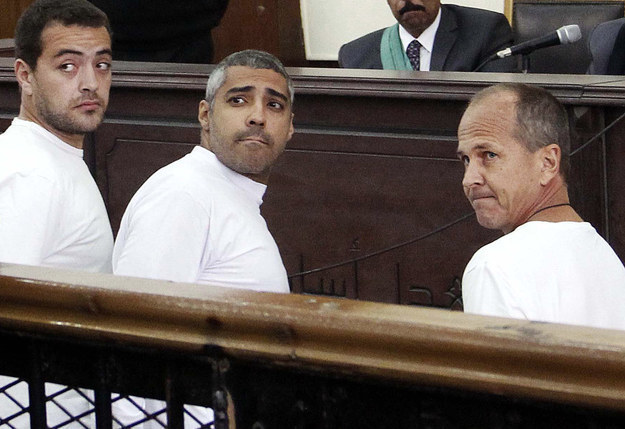 The three claim they are innocent, and say the trumped up charges are a result of an ongoing feud between Qatar, which owns Al Jazeera, and Egypt.
Greste was released last week and deported. Egyptian officials have said Fahmy could be released and deported as well, if he gives up his Egyptian citizenship.
In her letter, Clooney wrote that she has repeatedly called on the Egyptian government to release her client from his "illegal detention."
"Since this has not yet occurred, however, I now write to request a meeting with you, or your designated officials, as soon as possible to discuss the status of the case," she wrote.
Clooney said she plans to travel to Egypt soon to meet with Fahmy, and requests that al-Sisi inform her when she can meet with him during that time.
Read Clooney's letter here:
Download PDF