This is Krystal Robertson, a 25-year-old licensed practical nurse from Mississippi. She described herself to BuzzFeed News as a "complete makeup junkie."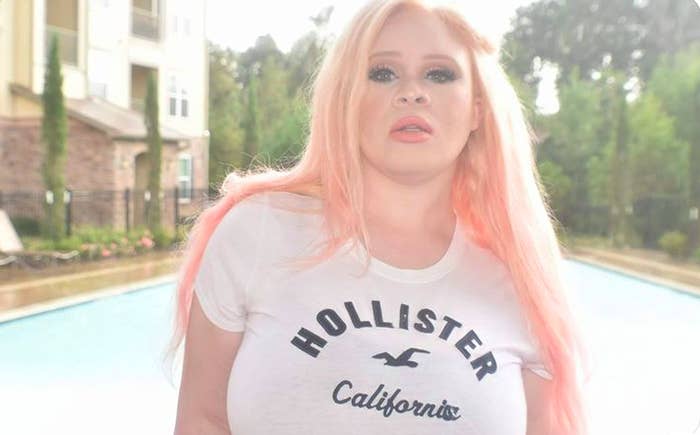 However, Robertson has always had trouble finding makeup that matched perfectly because of her unique skin tone. She has albinism, meaning she has no skin pigmentation.
Robertson's high school drama teacher took her under her wing and worked with her to find the best foundation for her unique coloring. The closest they could find was CoverGirl's creamy beige, which Robertson has used ever since.
So, when Rihanna announced she was developing Fenty Beauty, a makeup line dedicated to all skin tones, Robertson was hopeful she could find her perfect shade, too.
The result? It was a PERFECT match.
Her Instagram post, and a post she wrote on Facebook, soon spread throughout the internet. So much so that Rihanna herself posted Robertson's review on her Instagram story.
Robertson has been very touched by all of the reaction and feedback she has received from the beauty community.
CORRECTION
Krystal Robertson's name was misstated in an earlier version of this story.