This is Adam McPherson, a 23-year-old guy from Minnesota. He graduated with a psychology degree from Saint John's University, he told BuzzFeed News.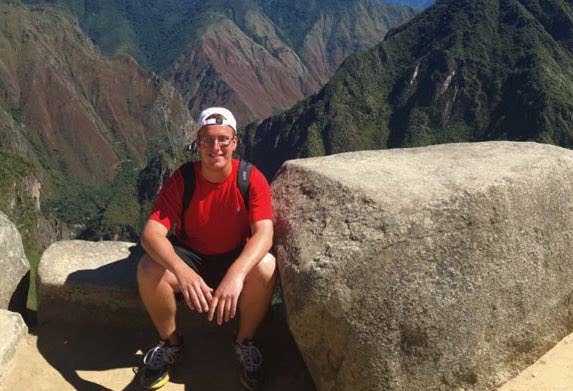 Adam has a group of buddies from college who have participated in a fantasy football league for the past four years. They decided that whoever comes in last in the league should have to suffer some form of punishment.

Last year, they had the brilliant idea of forcing the league loser to take the ACT, the standardized test to determine college readiness. Yes, the loser would have to actually take the entire four-and-a-half-hour-long test.
The group came up with the idea after a brainstorm, and thought it would "be really funny to see one of us go in there and take it," Adam said.
He had done well in previous years, so wasn't too worried about it, he said.
Unfortunately for Adam, he came last in the league. So, true to his word, he signed up for the ACT on Sept. 9. Turns out, all you need to do to take it is sign up and pay the registration fee.
Last Saturday, Adam woke up at 8 a.m. and headed to a local high school to take the test. His buddy snapped a pic of him looking scholarly.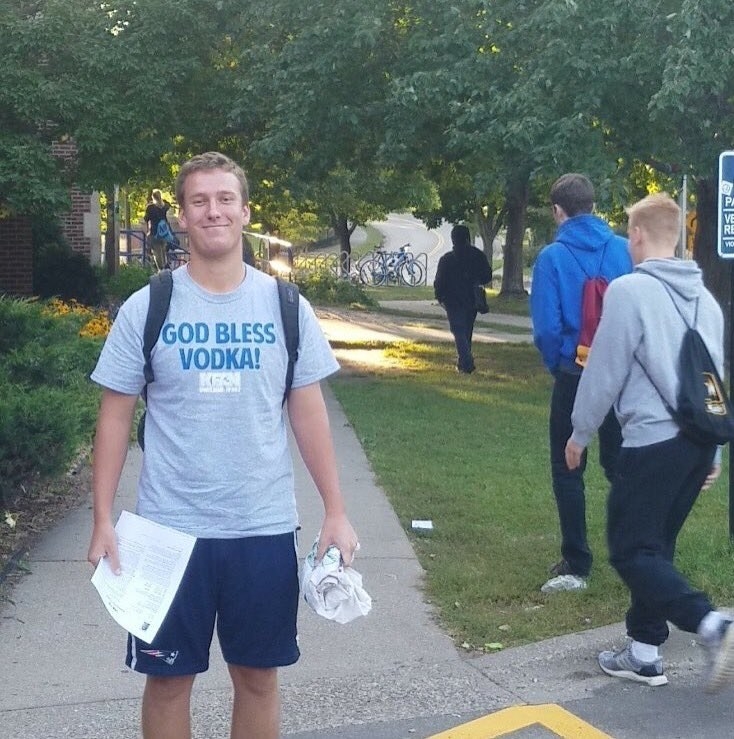 Adam said he definitely felt out of place among all the teenagers taking the test.
"I think a couple of them gave me some strange looks, but no one really called me out on it," he said.
He "kind of tried" to answer the questions, because the alternative would be just sitting there staring into space. By the time he got to the science section though, he said he was pretty over it.
The math section was particularly tough, and it reminded him "how kind of useless all that stuff is."
"I was in there almost as a joke," he said. "I felt a little bad, but in the end I paid my money just like they did."
Adam's friends had planned to "tailgate" his test, but couldn't wake up that early on a Saturday (we get it). However, his friend Josh did tweet about it, and people online loved it.
They thought it was an amazing punishment.
Many people said they were down to copy it in their league.
There are about to be a lot of old people in ACT rooms.
A lot of people were also wondering how Adam did on the test. He said he thinks he "probably got around a 19."
The test is scored out of 36, and Adam said he got a 24 the first time he took it. He's not hoping to beat his high school score, though.
"I don't think there's any chance I beat that," he said.