Adnan Syed, whose conviction for the murder of his ex-girlfriend Hae Min Lee was the subject of the wildly popular first season of the podcast Serial, has been granted a new trial.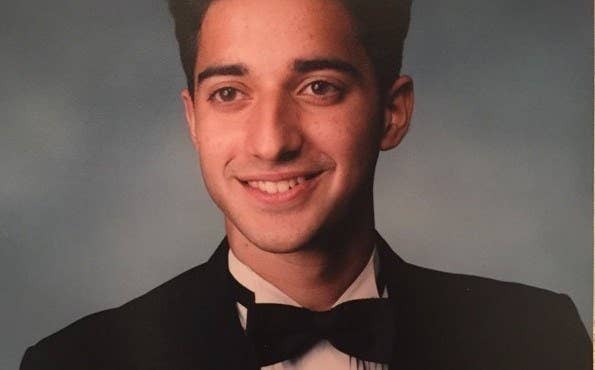 Judge Martin P. Welch on Thursday granted Syed the new trial Thursday after a highly publicized post-conviction hearing earlier this year.
Welch said he agreed with Syed's attorney, C. Justin Brown, that the original defense attorney, Cristina Gutierrez, had fallen "below the standard of reasonable judgment" during the first trial.
He cited the fact that Gutierrez failed to cross-examine a witness who testified about the reliability of cell phone data in determining a person's location, even though she had been informed the data might not be accurate.
Welch also noted that Gutierrez did not call a potential alibi witness to testify, though he said that failure didn't meet the standard for a new trial.
That witness, Asia McClain, claims she saw Syed in the library during the time prosecutors say Lee was killed in 1999. She also reaffirmed her statements in a February court appearance.
Lee, a Baltimore high school student, vanished in January 1999 and was found dead the following month. Police soon arrested Syed, now 35, and he was convicted of murder in 2000.
In 2014, reporter Sarah Koenig examined the case for the podcast Serial, which captured the attention of millions and sparked a widespread interest in Syed and his conviction.
The podcast's Twitter account announced the news of the new trial on Thursday, but didn't offer commentary.
Brown, Syed's attorney, tweeted excitedly as the news was released.
Syed's friend Rabia Chaudry, who brought the case to Koenig's attention, tweeted that she was "shaking" with joy.
Brown told reporters at a press conference Thursday that the decision represented a hard-fought victory for the defense.
"There were times when it looks like we had lost, but we've made it," he said.
He added though there is a "lot more fighting to go" and that he is hoping to get Syed out on bail. He added he thinks the state will appeal Welch's decision.
UPDATE: Family of Hae Min Lee issued a statement through the Maryland Attorney General's office on the decision to grant Syed a new trial
"We do not speak as often or as loudly as those who support Adnan Syed, but we care just as much about this case. We continue to grieve. We continue to believe justice was done when Mr. Syed was convicted of killing Hae. While we continue to put our faith in the courts and hope the decision will be reversed, we are very disappointed by the Judge's decision. We remain thankful to the many many people who have expressed their support for us, and to the State for standing by the true victims and for giving Hae Min Lee a voice."