A woman who miraculously survived a flesh-eating bacteria four years ago has posted an inspiring message about loving her beach body.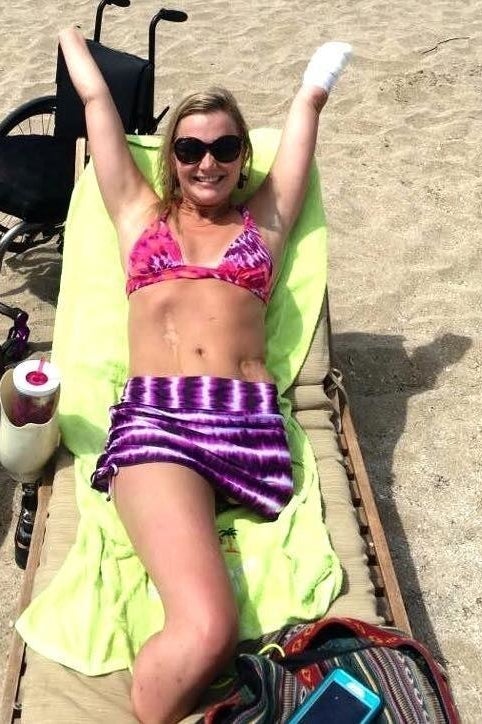 Aimee Copeland of Georgia made national headlines in 2012 when she contracted necrotizing fasciitis.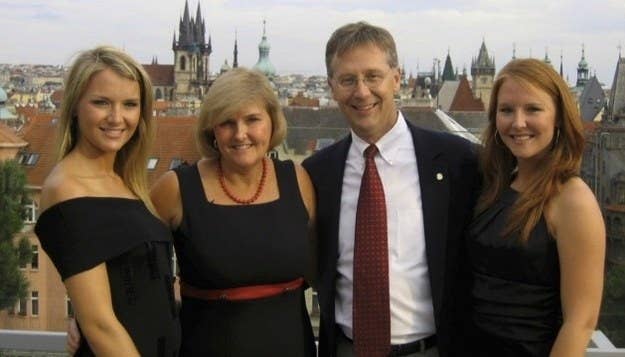 The then-24-year-old was out enjoying nature with friends when they spotted a homemade zip-line. Copeland was playing on the zip-line when it snapped, gashing her leg, her father wrote at the time.
She was treated for the wound and sent home. However, just a few days later, her friend noticed Copeland was "pale and weak."
She was rushed to the hospital, where she was diagnosed with the disease.
Doctors had to amputate both of Aimee's hands, her leg, and her foot on the other leg. Her family was told she might not survive, but she ultimately recovered.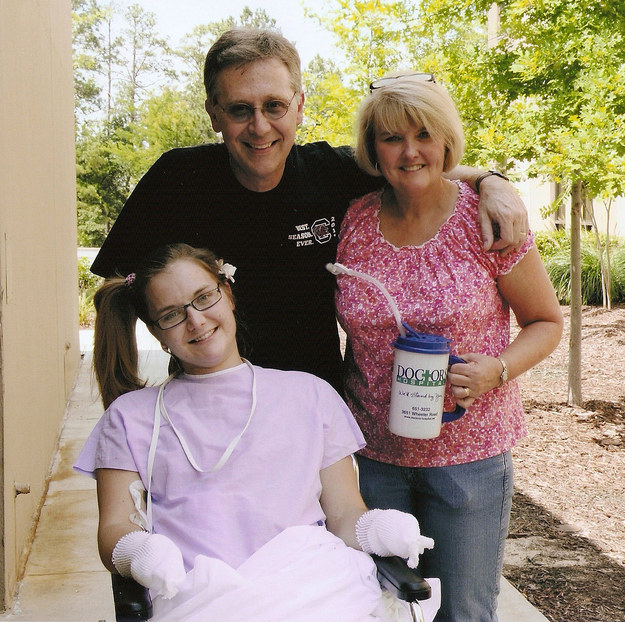 In the four years since, Copeland has become a voice for the disability community and completed two master's degrees. She also counsels others who are dealing with traumatic injuries, according to her Facebook page.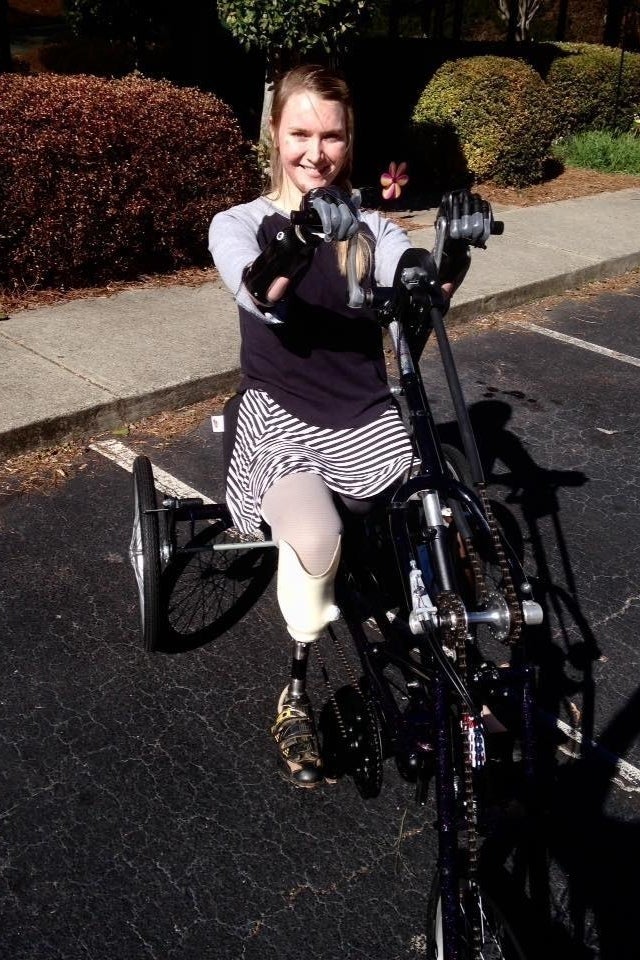 But Copeland said she has struggled to accept her new body since overcoming the bacterial infection. On Monday, she posted a vacation picture to show how far she has come in loving herself.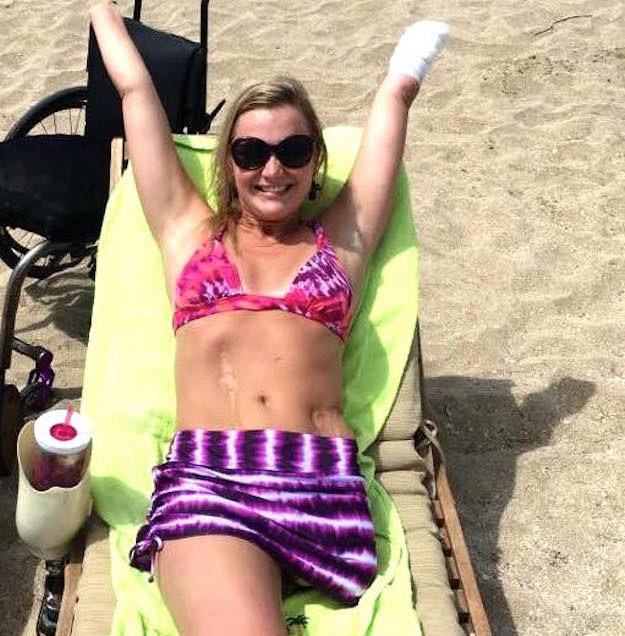 She wrote:
It has taken me a long time to become comfortable with and accept my new body. We are ALL made with imperfections and there is so much beauty in our flaws. The scars and skin grafting build character! It's not about what you have -- what you do with what you have is what really counts.
Her post has since been shared over 1,000 times. Many people wrote that her message was inspiring.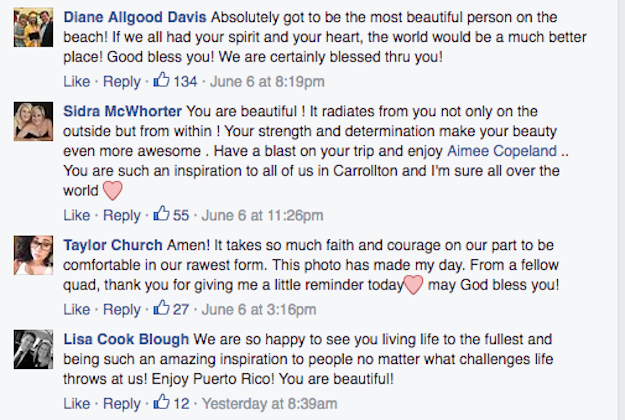 In a new interview with People, Copeland said she has worked hard to "fight for her life" and accept herself.
"I've let go of the girl I was before," she said. "I've completely embraced who I am."