This Girl Is Reportedly Threatening To Sue Her School After Being Cut From The Cheer Squad
"They should not put an athlete on the team that doesn't deserve to be on the team."
A high school senior in Florida is reportedly threatening legal action against her school after she didn't make the varsity cheer squad.
The student was denied a spot on the squad at Leon High School in Tallahassee after an open tryout in front of multiple coaches, the Tallahassee Democrat reported.
Head cheer coach Caylen Berry, whose team was the runner-up at the state championship last year, told the newspaper the girl fell twice during her tumbling tryout.
The mistakes gave her a score too low to make the varsity squad, and she is not eligible to make the JV squad because she is a senior, Berry said.
After the girl was rejected, one of her parents filed a complaint with the school and threatened "legal action" over the decision, a source in the school told the Tallahassee Democrat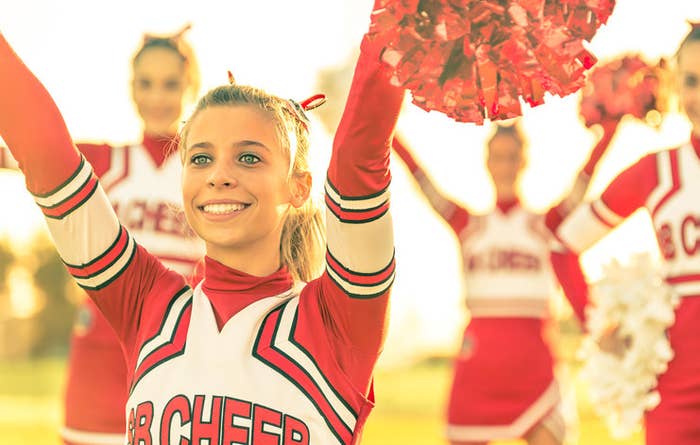 The complaint prompted the high school to look into the issue, district spokesman Chris Petley told BuzzFeed News.
"The leadership of Leon High is continuing to review the issue and in the coming weeks will provide an update as needed to those involved," he said.
He added that the student has yet to take any legal action against the school, and he hasn't been able to confirm that a lawsuit was threatened.
Berry said she may quit if her decision is overruled by the school.
"They should not put an athlete on the team that doesn't deserve to be on the team," she told the Tallahassee Democrat. "A decision like this would question my integrity as a professional. It also questions the entire legitimacy of tryouts and cheerleading as a sport."
The coach also claimed that similar issues have occurred at other schools in the district in years past, and students who initially were cut were placed on the squad.
"This is just a thing the district does and thinks is okay," Berry told the Tallahassee Democrat. "I don't know why the district feels the need to go behind the back of the coaches and the school."