Doubt Cast On Story Of A Sick 5-Year-Old Who Died In Santa's Arms
A longtime Tennessee Santa Claus says he is having a hard time continuing to play the part after a terminally ill child died in his arms after asking to see Santa one last time — but now, doubt is being cast on the story.
Doubts are being cast on the story of a longtime Santa Claus who claimed a sick child died in his arms after he asked to see Santa one final time.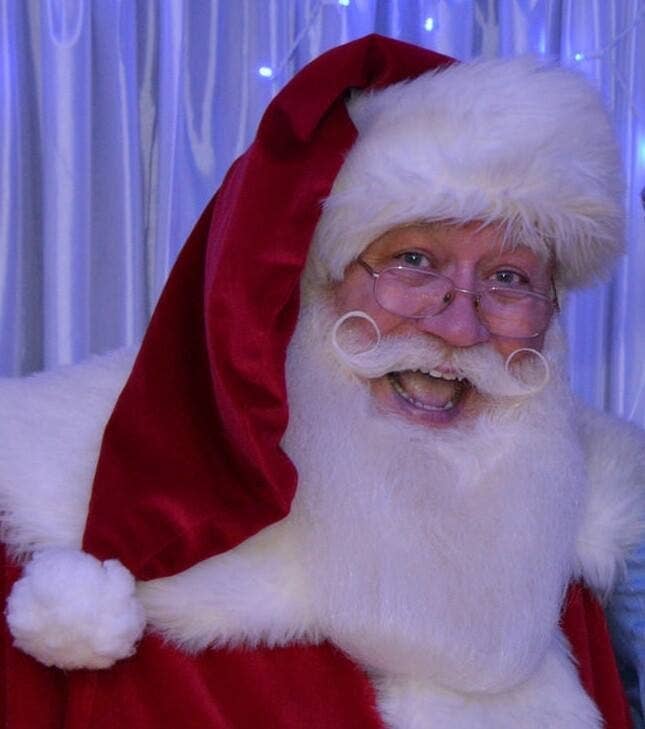 The story of Eric Schmitt-Matzen and the dying child went viral this week after it was told to columnist Sam Venable of the Knoxville News-Sentinel. However, the paper said Wednesday it cannot verify the story.
Schmitt-Matzen, 60, is a professionally trained Santa Claus who does about 80 gigs a year annually. His wife sometimes comes with him as Mrs. Claus.
Schmitt-Matzen's devotion to the part is so deep, according to the newspaper, that he regularly wears Santa suspenders in his daily life and has "Jingle Bells" as his ringtone.
Schmitt-Matzen said he had recently received a call from a nurse he knew at a local hospital. She told him a sick 5-year-old boy had asked to see Santa Claus, and asked if Schmitt-Matzen could come to the hospital immediately.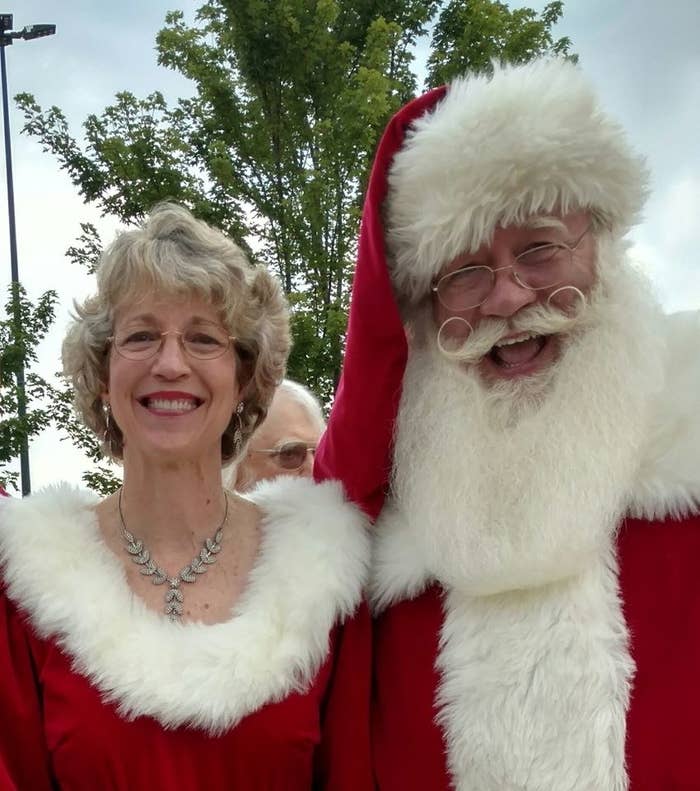 "I told her, 'OK, just let me change into my outfit.' She said, 'There isn't time for that. Your Santa suspenders are good enough. Come right now,'" he told the columnist.
Schmitt-Matzen got to the hospital in 15 minutes, and met the boy's family. The child's mother gave him a toy to give to the child, and Schmitt-Matzen gave it to the boy.
The boy then told Schmitt-Matzen he was going to die, and so Schmitt-Matzen attempted to comfort him as Santa.
"When you get there, you tell 'em you're Santa's Number One elf, and I know they'll let you in," he told the child, according to the News-Sentinel column.
The boy then leaned in for a hug, and passed away in Schmitt-Matzen's arms. He told the columnist what he said happened next:
I wrapped my arms around him. Before I could say anything, he died right there. I let him stay, just kept hugging and holding on to him.

Everyone outside the room realized what happened. His mother ran in. She was screaming, 'No, no, not yet!' I handed her son back and left as fast as I could.

I spent four years in the Army with the 75th Rangers, and I've seen my share of (stuff). But I ran by the nurses' station bawling my head off. I know nurses and doctors see things like that every day, but I don't know how they can take it.
After the story spread, however, the paper said it was unable to verify key facts of the story, because Schmitt-Matzen refused to identify the hospital, the child, or the nurse.
The paper said that Schmitt-Matzen had not pitched the story to them, but it was given to them by a "known source."
"At the time of that initial interview, he said he had promised to protect the identities of the child's family and the nurse who summoned him to the hospital bedside," the editorial read. "In follow-up interviews, he has continued to hold this position and stand by his account."
The editorial said that the paper's staff had since attempted to verify the story through a second source, but they have been "unsuccessful."
"Therefore, because the story does not meet the newspaper's standards of verification, we are no longer standing by the veracity of Schmitt-Matzen's account," the editorial read.
Erica Estep, a spokeswoman for the East Tennessee Children's Hospital in Knoxville, told BuzzFeed News the incident didn't occur at their facility. Susan Wyatt, a spokeswoman for the University of Tennessee Medical Center, also told BuzzFeed News it didn't occur there.
BuzzFeed News has contacted three additional local hospitals to inquire about the case.
CLARIFICATION: This post has been updated to reflect the Knoxville News-Sentinel's saying that it cannot verify the story. Earlier versions of this post reported the News-Sentinel's story as though it was accurate.