A county sheriff in Tennessee cited Beyoncé's Super Bowl performance as a possible reason why shots were fired outside his home earlier this week.
Rutherford County Sheriff Robert Arnold was home with his family on Monday night when he heard "sounds of gunfire," according to the Rutherford County Sheriff's Office.
Arnold called the Sheriff's Office and the Murfreesboro Police, which is now investigating the incident.
The sheriff and his family were not injured.
On Tuesday, Arnold held a news conference to discuss the incident, a video of which was posted by The Tennessean.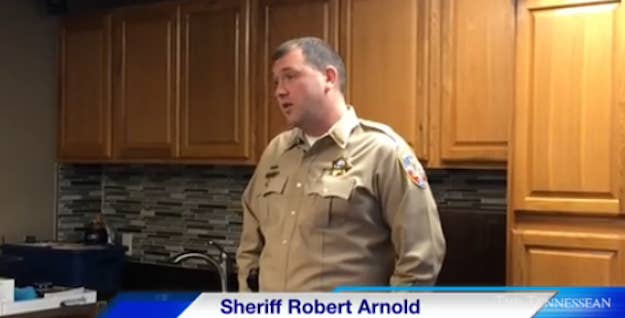 He said the only reason he could think for the shots being fired near his home is "me and my position as a whole."
Arnold then cited a statistic from the National Sheriffs' Association, which posted on Facebook that seven sheriff's deputies died in the week after the "anti-police rhetoric" at the Super Bowl.
"With everything that's happened since the Super Bowl, and with law enforcement as a whole, I think we've lost five to seven officers...since the Super Bowl," Arnold said. "Here's another target on law enforcement."
When reporters asked him what he meant by the Super Bowl comments, Arnold said he was referring to Beyoncé's halftime performance and new music video, Formation.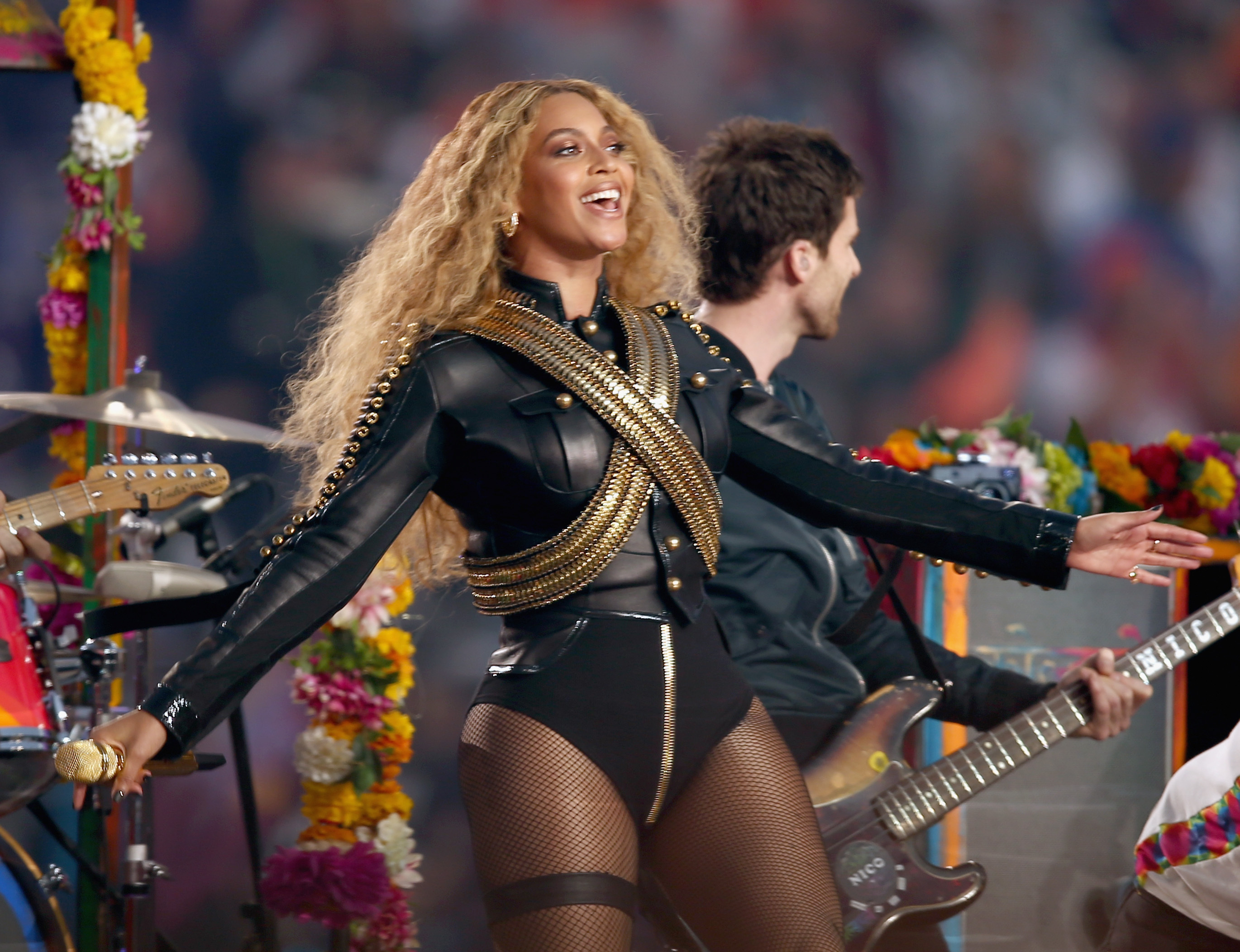 "Well, you have Beyoncé's video and how that's kind of bled over into other things it seems like about law enforcement," he said.
The singer's new single and Super Bowl performance have been criticized by some as being anti-police.
Arnold's comments were met with vitriol online, and the department's Facebook page was flooded with complaints.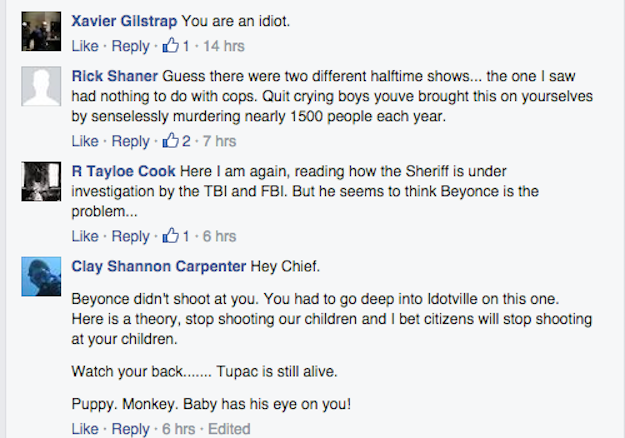 Though some people were supportive.

In a post on Facebook, Arnold defended his comments, but said he didn't mean to offend anyone.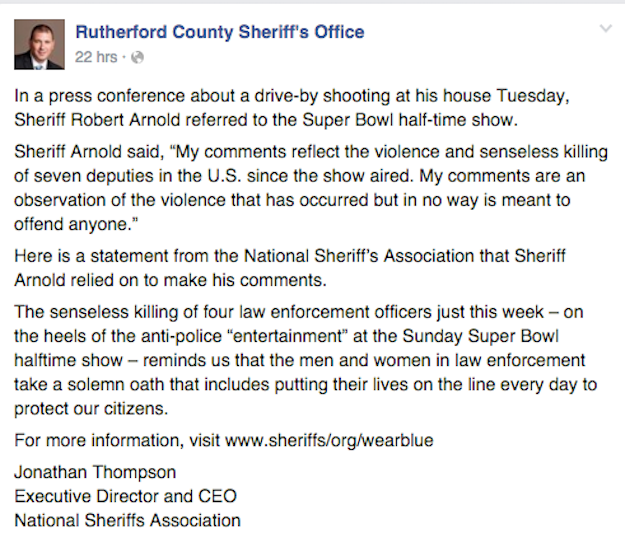 "My comments reflect the violence and senseless killing of seven deputies in the U.S. since the show aired," he said. "My comments are an observation of the violence that has occurred, but in no way is meant to offend anyone."