A Self-Proclaimed Genius Millionaire Freaked Out As He Was Kicked Off A Flight
"I'm 28. I make $4 million a year. What do you do?"
A self-proclaimed genius millionaire got kicked off a JetBlue flight after going on an insane tirade on board — and the whole thing was caught on camera.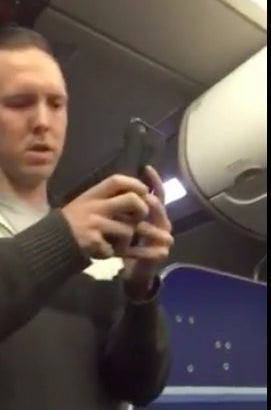 Sara Walter Bear posted a video on Facebook of the scene, which occurred on a flight from Long Beach to Sacramento on Friday, a JetBlue spokesperson told BuzzFeed News.
In the video, the man, identified as David Brackett, is seen getting belligerent and arguing with other customers. After cursing at them a few times, he yells, "You're a fucking idiot. I have a 176 IQ."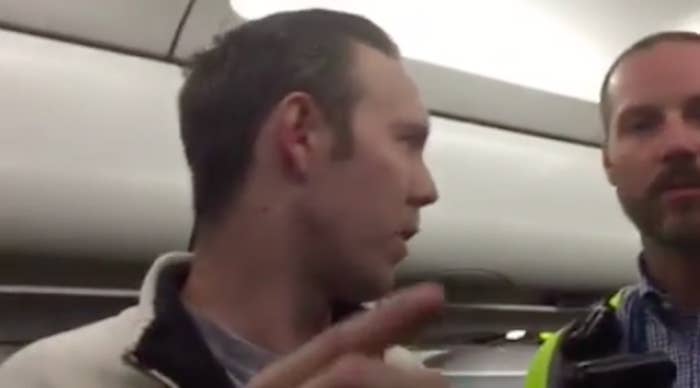 He then goes on to claim that not only is he a genius, he's a millionaire.
"I'm 28. I make $4 million a year. What do you do?" he yells.
He also makes fun of another customer for not being able to grow hair, and adds that he also owns six houses.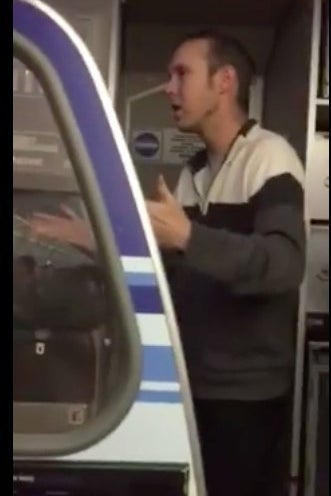 Finally, the flight returned to the gate and air marshals took Brackett off the plane. They also removed a man he was arguing with, CBS Los Angeles reported.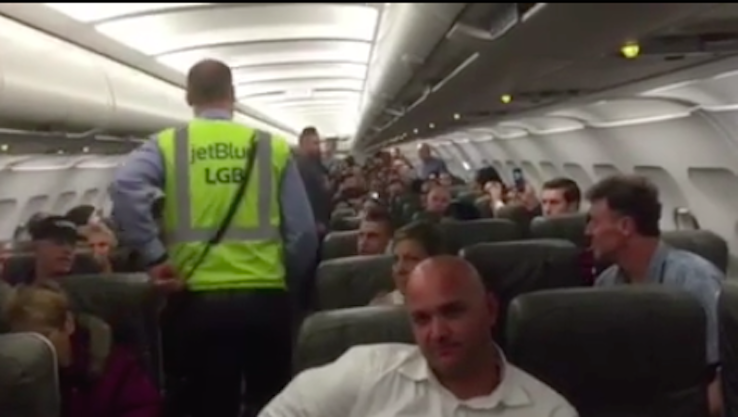 "[The plane] returned to the gate shortly before departure following a report of disruptive customers in the cabin," the JetBlue spokesperson said. "The aircraft was met by local authorities where the customers were removed before the flight continued on to Sacramento."
JetBlue declined to comment on how many passengers were removed.
The men were taken to the Long Beach Police Department and tested for blood alcohol content, CBS Los Angeles reported. Both were under the legal limit and were released.
Brackett defended himself in an interview with CBS Los Angeles, saying he had a meltdown because another passenger told him one of the flight attendants, who he said was Middle Eastern, may have a bomb.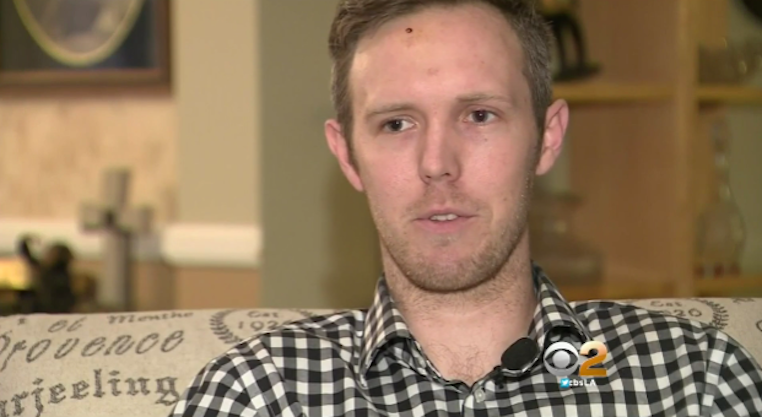 He said the comment triggered PTSD he has suffered with since a motorcycle accident.
"I lost it. I heard 'bomb' in my head and did what I did," he said. He also accused the passenger of stealing his cell phone, which he is heard asking for in the video.
Brackett added that he exaggerated in his rant and is not a millionaire. He said he has been getting thousands of threatening messages after the video went viral.
"I'm standing up for my mistakes," he told CBS Los Angeles. "I'm not blaming anybody but myself for the actions that I did."