A woman has taken a photo of her daughter in her wedding dress every year on her birthday since she was a baby, and the result is totally adorable.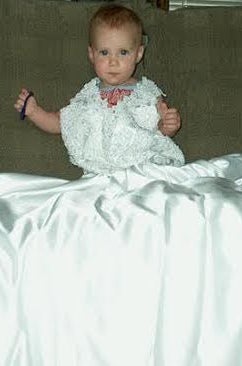 Brandy Yearous, who blogs at The Super Mom Workout, is the mother to 14-year-old Ryan and 12-year-old Allison.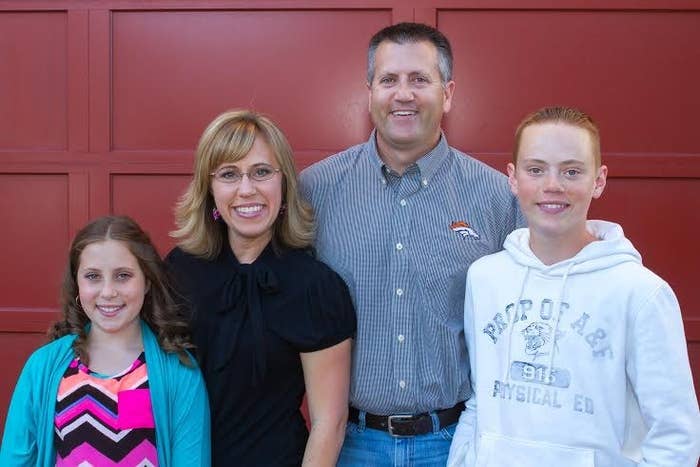 Yearous told BuzzFeed News that when she was pregnant with her son, she was reading a magazine and stumbled upon an article about best and worst mom advice.
One of the "best" pieces of advice, she said, was to take a picture with your baby in their father's jeans every year to watch them grow.
So, when Yearous went into labor she brought a pair of her husband's jeans and took Ryan's first photo in them at the hospital, and they have done so every year since.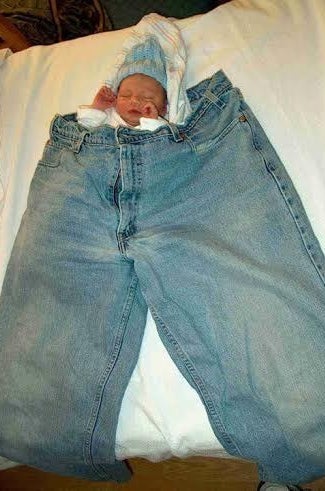 Yearous said she wanted to continue the tradition with her daughter, but thought women's jeans changed too much for it to work. Then, she had the idea of using her wedding dress.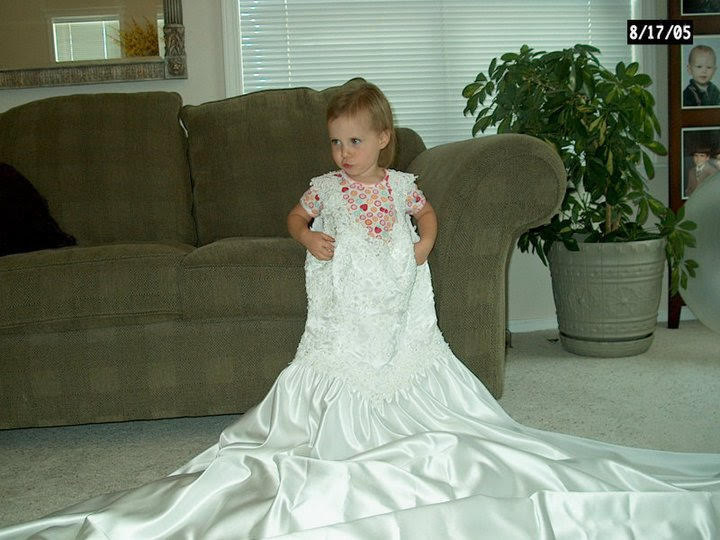 Yearous said the dress worked perfectly because it would never change.
"I wanted something that was going to look exactly the same every year," she said.
So, every year since Allison was born she has posed in the wedding dress.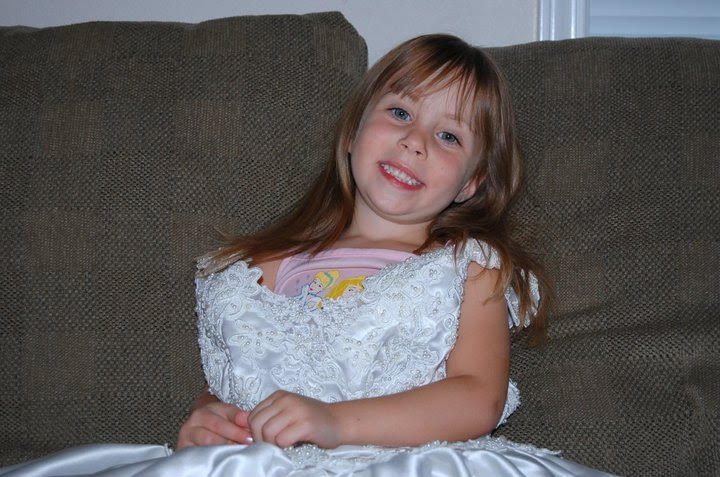 Yearous said the only picture they didn't do was the day Allison was born, because she couldn't take the dress to the hospital.
As Allison has grown over the years, the dress has become a more perfect fit.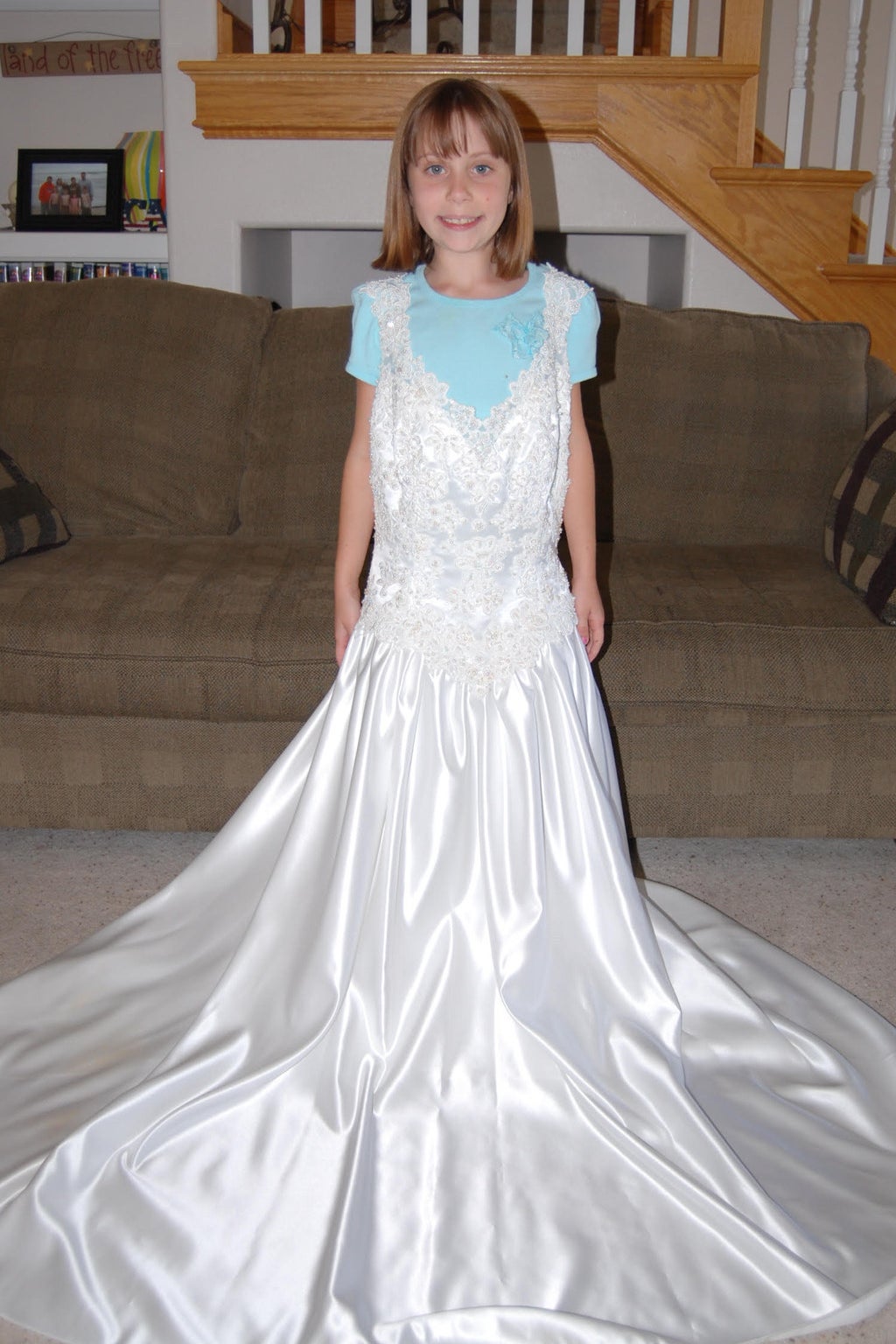 Yearous said seeing the pictures helps her notice the subtle changes in her kids from year to year, ones she may not see otherwise.
One moment that really hit her was when the straps finally fit on Allison's shoulders instead of falling down.
"That year just made me go, 'Oh…you're really growing up,'" Yearous said.
In the case of her daughter, Yearous said looking at the pictures show Allison's transformation from a cute girl to a lovely young woman.
"She's grown up enough I start to see her in a wedding dress," she said, adding, "It's becoming less my dress and more her growing into a young lady."
Yearous said she doesn't expect her daughter to wear the wedding dress on her own big day, but she is hoping to snap a picture of her in it before she walks down the aisle.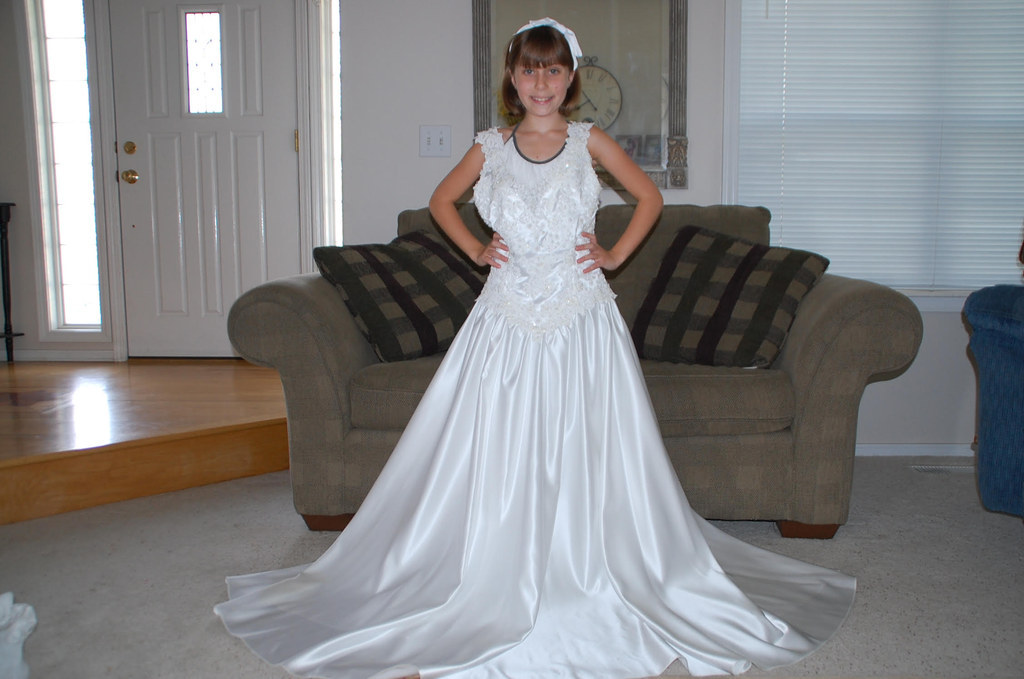 She added that she hopes to share the photos of both her children with their future spouses so that they can continue the tradition with their own families.
"It's a way to celebrate my marriage and show her what she has to look forward to," Yearous said.