High School Principal Loses Job Over Racist Comment About "Black People"
Nancy Gordeuk's comments at graduation went viral after a video was posted online.
A high school principal has lost her job after she made a racist comment at the school's graduation ceremony.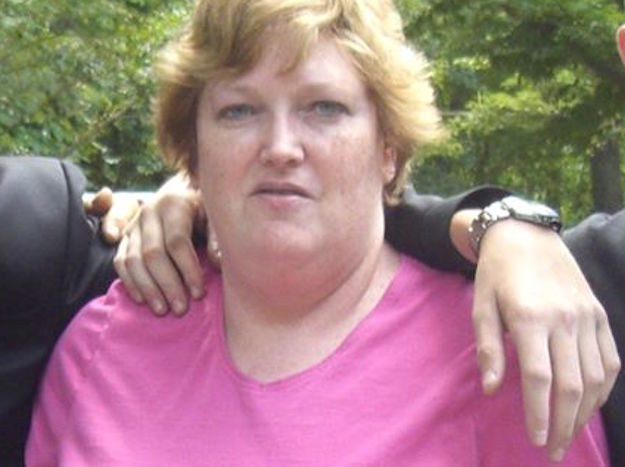 In the video, Nancy Gordeuk is apparently angry because the audience is not listening to the valedictorian's speech.
She then begins to yell at the audience:
"You people are being so rude to not listen to this speech. "It was my fault that we missed the speech in the program.

I look to the left where the man was and all I saw was a mass of people leaving and I said, "Look who's leaving! All the black people.'"
The audience then erupts in anger and students are shown walking out. People on Twitter also said they walked out of the ceremony in protest.
Gordeuk apologized for the comment in a statement to MyFoxAtlanta.com, claiming her "emotions" got the best of her.
I sincerely apologize to all the persons in attendance at the ceremony for the actions of the few causing the disturbance and for my emotional, un-called generalization of the black persons in attendance. I deeply apologize for my actions made in the emotional state of trying to let this last student finish his speech.

I take a personal interest in the success of every student that comes through our doors without regard to their race, religion, or ethnicity. My main concern for each is to provide them with an education and high school diploma to be able to continue on the pathway toward adulthood to become a successful member of society.

You will find many, many parents of all races, religions, and ethnic groups that have been serviced by our school and are very appreciative of our efforts on the behalf of their students. This same group of students had the same support we have given to every other graduating class.

It is very easy to judge someone, however, we all make mistakes, as we are only human.

Again, I deeply apologize for my offensive comment in the heat of my emotional state in trying to achieve respect for a student to be able to speak.
Gordeuk's son Travis also posted racist comments to his page in defense of his mom.
On Thursday, the Georgia chapter of the NAACP announced that Gordeuk had been fired for her comments.
In a letter to the NAACP, which was shared with BuzzFeed News, the chair of the school's board of directors said the board had voted to dismiss Gordeuk.
"During the coming transition, we will continue to prioritize support for our most recent graduates," Dr. Heidi Anderson said in the letter.
The NAACP of Georgia's state president Francys Johnson said in a statement to BuzzFeed News he applauds the board for ensuring the "professional integrity" of the school was maintained.
"The NAACP would defend Ms. Gordeuk's right as a private citizen to free speech," Johnson said. "However those entrusted with responsibility for our children must set a high standard marked by civility. This is obviously a test the former principal failed."
BuzzFeed News has reached out to Gordeuk for comment.