Four fraternities at Texas State University have been suspended after a 20-year-old sorority girl was dragged to her death by bus at an event last fall.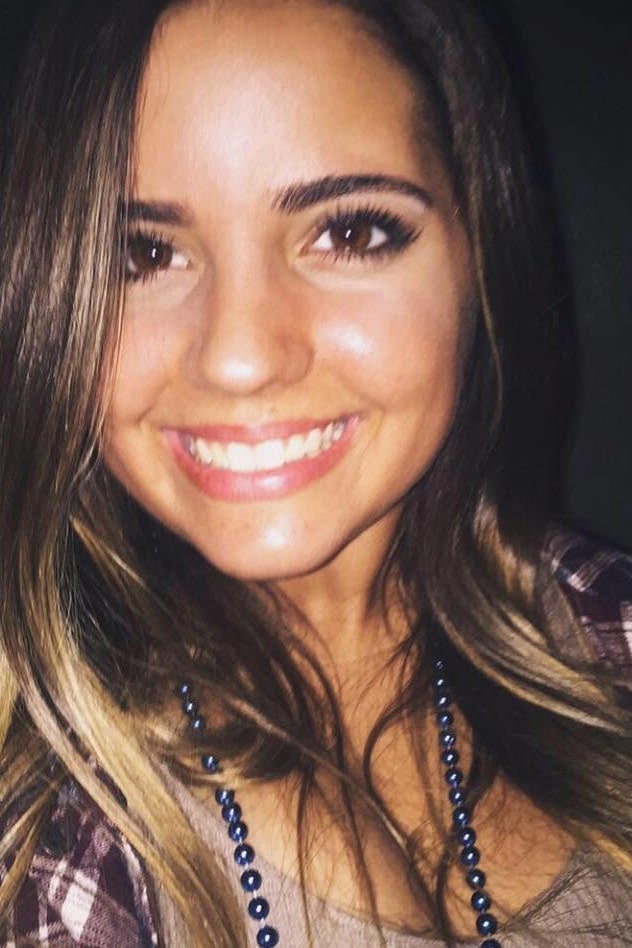 Jordin Taylor was a 20-year-old freshman respiratory care major at the school and a member of Alpha Delta Pi, the San Antonio Express-News reported.
Her body was found on Oct. 29 underneath a shuttle bus after an event featuring multiple fraternities, the Star-Telegram reported.
The bus had broken down at the Cool River Ranch venue that night, and the driver had left it. When a mechanic arrived to fix the bus the next day, he found the student's body underneath.
"The female somehow came into contact with the bus and was drug over 500 feet," Guadalupe County Sheriff Arnold Zwicke told the Burleson Star in a news release.
Zwicke told the Star-Telegram that the death appeared to be an accident and Taylor's injuries indicated she had been "struck and dragged by the bus."
The bus company involved, the Skyline Party Bus Company, had five safety violations in the year before the incident, KXAN reported.
Four fraternities at the university have now been suspended due to "alcohol-related policy violations" at that party, a school spokesman confirmed to BuzzFeed News.
Pi Kappa Alpha, Alpha Tau Omega, Kappa Alpha, and Delta Tau Delta will not be allowed to host events or do business for two, three, four, and five years, respectively, Matt Flores said.
This decision came after a panel consisting of students, faculty, and staff members reviewed the incident last month. He said it was to the committee to determine the length of suspension for each fraternity.
Flores said that the punishment was solely due to the alcohol violations, as the committee is not investigating Taylor's death.
He said the penalties in this case are consistent with the alcohol violations that the fraternities are being punished for.
Friends told the Austin-American Statesman after Taylor's death that their friend was "wise beyond her years" and had remained strong after her mom's death in 2012.
"Her laugh was just insane and so contagious," Reagan O'Brien, a friend of Taylor, told the newspaper. "She was the funniest person I knew, by far. No matter what she went through or what was going on, she was always happy and smiling."
BuzzFeed News has contacted the Guadalupe County Sheriff's Office and Texas State University for more on this story.