A Cop Who Had To Tell Four Kids Their Parents Died Tried To Give Them An Amazing Halloween
When Georgia State Trooper Nathan Bradley arrived to deliver the news that a couple had died in a car crash, he found their children dressed up and ready for trick-or-treating.
A state trooper from Georgia is being praised for going above and beyond on Saturday after he gave four children a memorable Halloween instead of informing them their parents had died in an accident.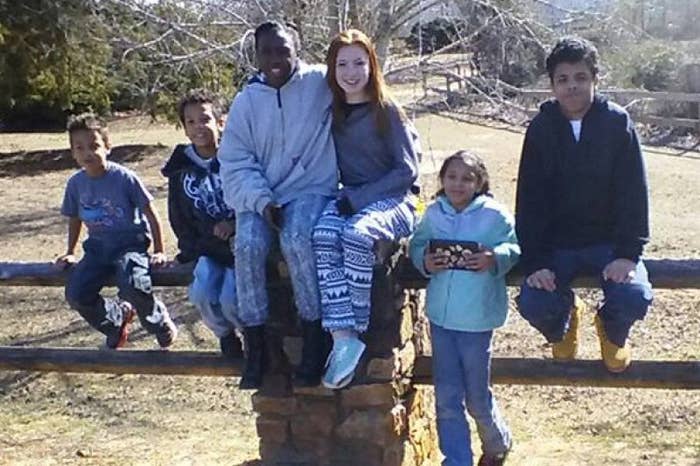 Nathan Bradley from Morgan County, Georgia, wrote in a statement that he was working on Halloween night when he heard over the radio there had been a possibly fatal crash.
Bradley said that when he arrived, he and other officers found that two people had died.
The couple, D.J. and Crystal Howard, were the parents of four children, Bradley told BuzzFeed News.
The parents had gone to the store to get more face makeup and candy for their children's Halloween costumes when they crashed.
Bradley wrote that he went to the couple's address along with the coroner and another trooper. When they knocked on the door to deliver the horrible news, he was greeted by four kids in Halloween costumes.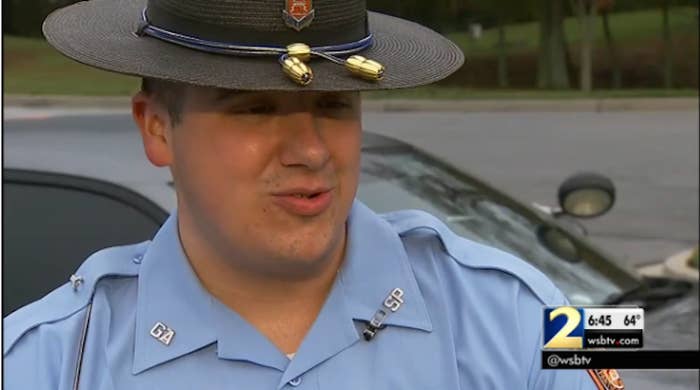 The trooper said he was lost for words, and the group frantically tried to find a relative to watch the children, Justin, 13, Amaya, 10, Damien, 8, and Travion, 6.
However, the children's grandmother, Stephanie Oliver, lived in Florida. She told the troopers she would immediately jump in her car, but it would be a seven-hour drive.
Bradley wrote that he felt sick at the thought of telling the children their parents had died and then sending them to sit alone while they waited for their grandmother.
"It was dreadful," he told BuzzFeed News. "It's painful, one, to tell anyone that their loved one died, but to tell four children that both parents have died, plus it was Halloween..."
So Bradley decided to make their Halloween extra special instead. He wrote that he held off on telling the kids what had happened in order to make sure the holiday wasn't ruined for them.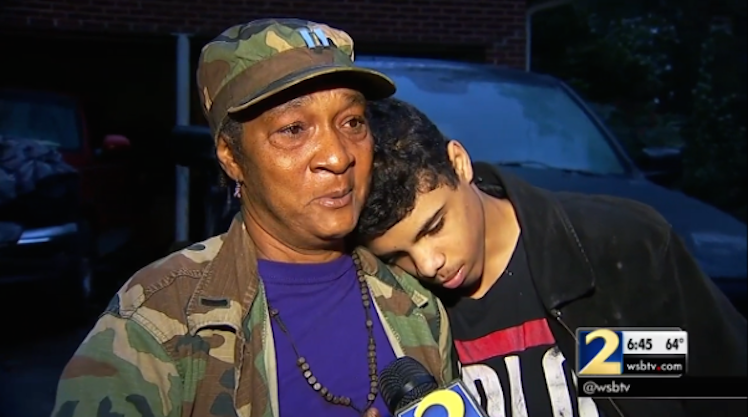 After getting permission to watch the kids himself, Bradley took them to multiple fast food restaurants to make sure each kid could get something they wanted.
The kids then were taken back to the trooper's post, where they watched a movie. They also were given their own version of trick-or-treating, as the other residents of the post showed up to give them candy and goody bags.
"The kids were absolutely delighted and the visitors helped with entertainment," Bradley said. "Shortly after they left, the sheriff arrived carrying four holiday buckets full of candy."
Bradley told BuzzFeed News that the younger kids were bubbly and happy the whole time, but 13-year-old Justin clearly knew something was wrong. However, Bradley said the teen was quiet and helped him quiet the other kids' questions during the night.
The children spent the rest of the night enjoying their treats, until their grandmother arrived early the next morning. She delivered the heartbreaking news.
Now Bradley is trying to help the family even further.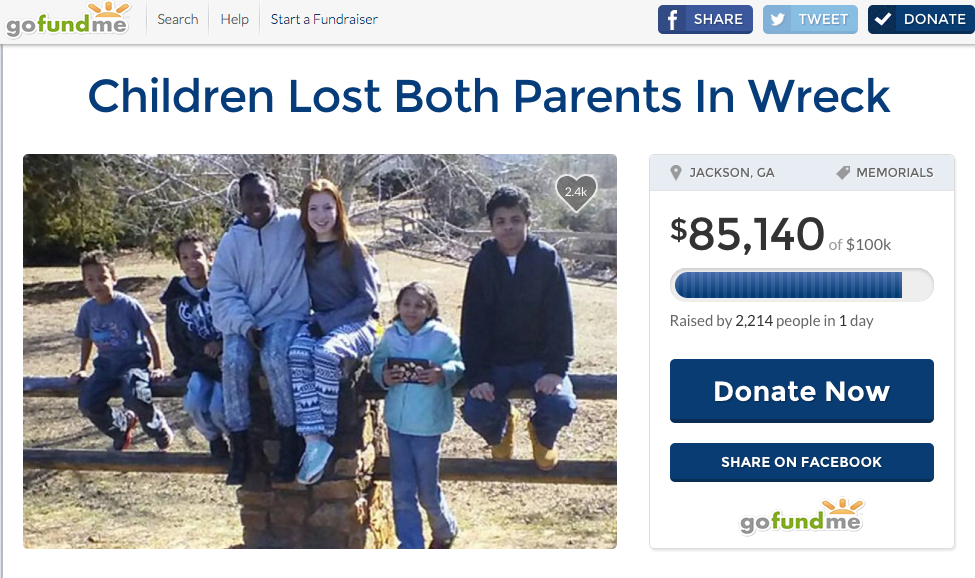 The Georgia State Patrol didn't return a request for comment, but shared Bradley's story on Facebook. "Compassion is a core value of our department," the department said. "Trooper Bradley is a true example of that value."
The children's grandmother, Stephanie Oliver, told WSBTV that Bradley's actions have helped her family in a time of unimaginable tragedy.
"He's helping us so much right now," she said.
Bradley said he cannot believe the response to his campaign, which has now topped $100,000.
"It's definitely humbling," he said. "It's amazing how fast social media and all the media outlets have spread that…it's been fantastic."