An 18-year-old from Ohio is facing multiple charges after she allegedly livestreamed her friend getting raped by a 29-year-old man on Periscope.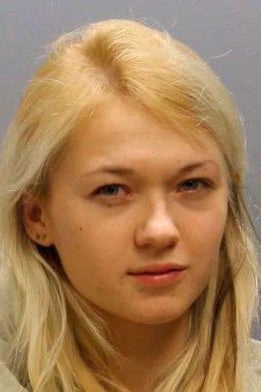 Marina Lonina, of Columbus, and her friend Raymond Gates, 29, were partying with the 17-year-old victim at a home on Feb. 27 when the alleged attack occurred, Franklin County Prosecutor Ron O'Brien said in a statement.
Lonina and Gates were indicted by a grand jury on Wednesday.
The trio were drinking together and the girl's ability to "to resist or consent was substantially impaired," O'Brien told the Columbus Dispatch.
At some point during the night, Gates allegedly forced himself onto the girl and began to rape her, the statement said.
Lonina then whipped out her phone and began to livestream the attack, authorities said.
One of Lonina's friends saw the livestream and called the authorities, the statement said.
O'Brien told the Columbus Dispatch that it's likely that alcohol use led to the turn of events, adding he's not sure how many people saw the broadcast.
"The alcohol accounts for the stupidity of what was done with the live-streaming," he said.
The pair face multiple charges, including kidnapping, rape, and sexual battery.
Lonina also faces charges for allegedly taking pictures of the victim in the nude the night before the incident.
"If Gates and Lonina are convicted for these charges, they each face a potential sentence in excess of forty years in prison," O'Brien said in the statement.