Skye Dakota Turner is a 9-year-old girl with a BIG voice.
The pint-sized future superstar has gotten thousands of fans on Instagram with her renditions of soul classics.
One song Skye can sing particularly well is Patti LaBelle's "If Only You Knew." Here she is performing it.
Her performance was so powerful, it got the attention of LaBelle herself.
In June, the iconic singer posted a video of Skye singing on her Instagram account, writing, "Sing Skye!!! Sing Baby!!! You are awesome!!!"
So when LaBelle came on BuzzFeed News' AM to DM, we decided to bring Skye on too and surprise her. We introduced them over Skype, and Skye's reaction was PRICELESS.
But it was Skye who actually brought LaBelle to tears.
When asked what she wanted to tell her idol, Skye said, "Thank you for sharing your voice with the world."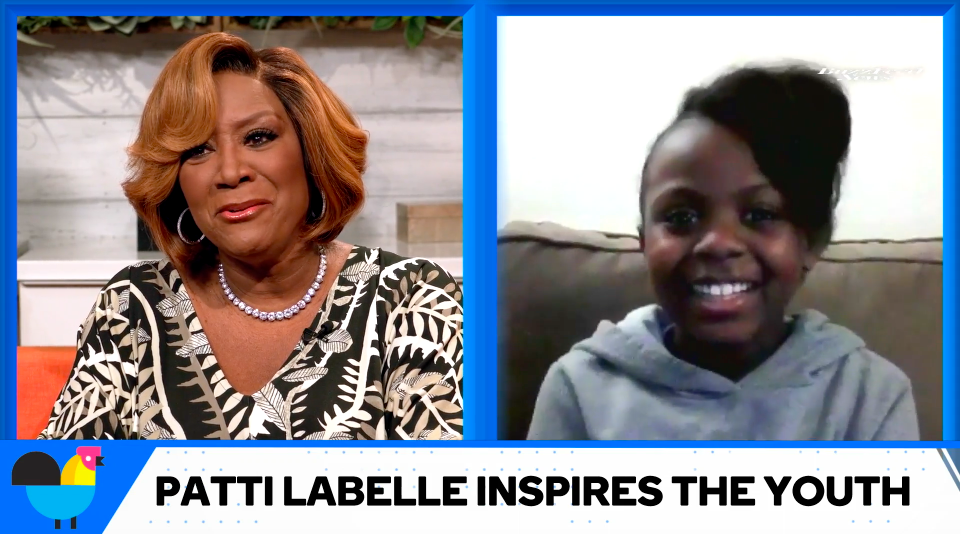 LaBelle was moved, and told Skye, "Thank you." She said she had previously spoken with Skye on the phone and was struck by how intelligent she was.
"Don't stop singing. You sing so well," LaBelle told Skye.