A man has filed a wrongful death lawsuit in Texas against three women, claiming that they assisted his ex-wife in terminating her unwanted pregnancy. The lawsuit, referencing the state's new bans and restrictions around abortion, is the first of its kind since the Supreme Court overturned Roe v. Wade in June last year.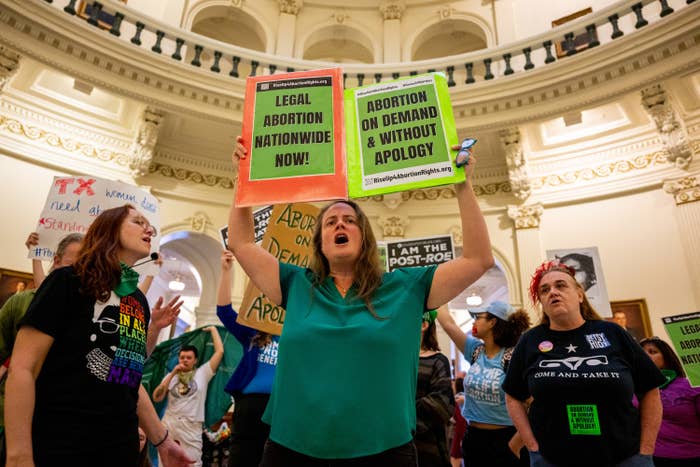 Marcus Silva, who filed the lawsuit in Texas's Galveston County state court on Thursday, alleged that his ex-wife's two friends helped her obtain abortion pills. Silva claimed that under Texas law following the end of Roe v. Wade, helping a pregnant person obtain an abortion is murder and he has the right to sue under the state's wrongful death statute, which covers "an unborn child at every stage of gestation from fertilization until birth."
The three defendants did not immediately respond to BuzzFeed News' requests for comment on Saturday.
Silva's ex-wife discovered she was pregnant in July 2022, the complaint says. In a group chat called "Bebes," text messages identified as from Silva's ex-wife inform her friends of the pregnancy.
"I'm just mad at myself for it all," she tells her friends. "I know either way he will use it against me. If I told him before, which I'm not, he would use it as a way to try and stay with me. And after the fact, I know he will try to act like he has some right to the decision."
According to the lawsuit, her friends helped search for an out-of-state clinic that could accommodate her, sent links to Aid Access, a nonprofit which mails abortion pills to people who are unable to access them, and ultimately connected her with a third woman who offered to provide the pills.
"You can do it at home," one text identified as from one of the friends says. "We can take the day off and do it at my place if you want."
Images of text messages, which appear to be photographed on a phone rather than screenshotted, are included in the complaint.
Silva is accusing the friends of conspiracy and wrongful death, and the third woman of wrongful death. The lawsuit compared allowing the woman to rest in the friend's home to using "her residence for the murder."
Silva is not pursuing any claims against his ex-wife, as she is exempt from civil and criminal liability as a pregnant person. The couple divorced last month, according to the state court portal. They have two daughters together.
Silva's suit is seeking over $1 million in damages, plus legal fees. The district attorney will decide whether to criminally charge the women following the civil suit.
The lawsuit comes as many questions around the legality of abortion remain confusing in Texas. The state's trigger law, which made performing an abortion a crime punishable by life in prison, went into effect in August, one month after the ex-wife's abortion.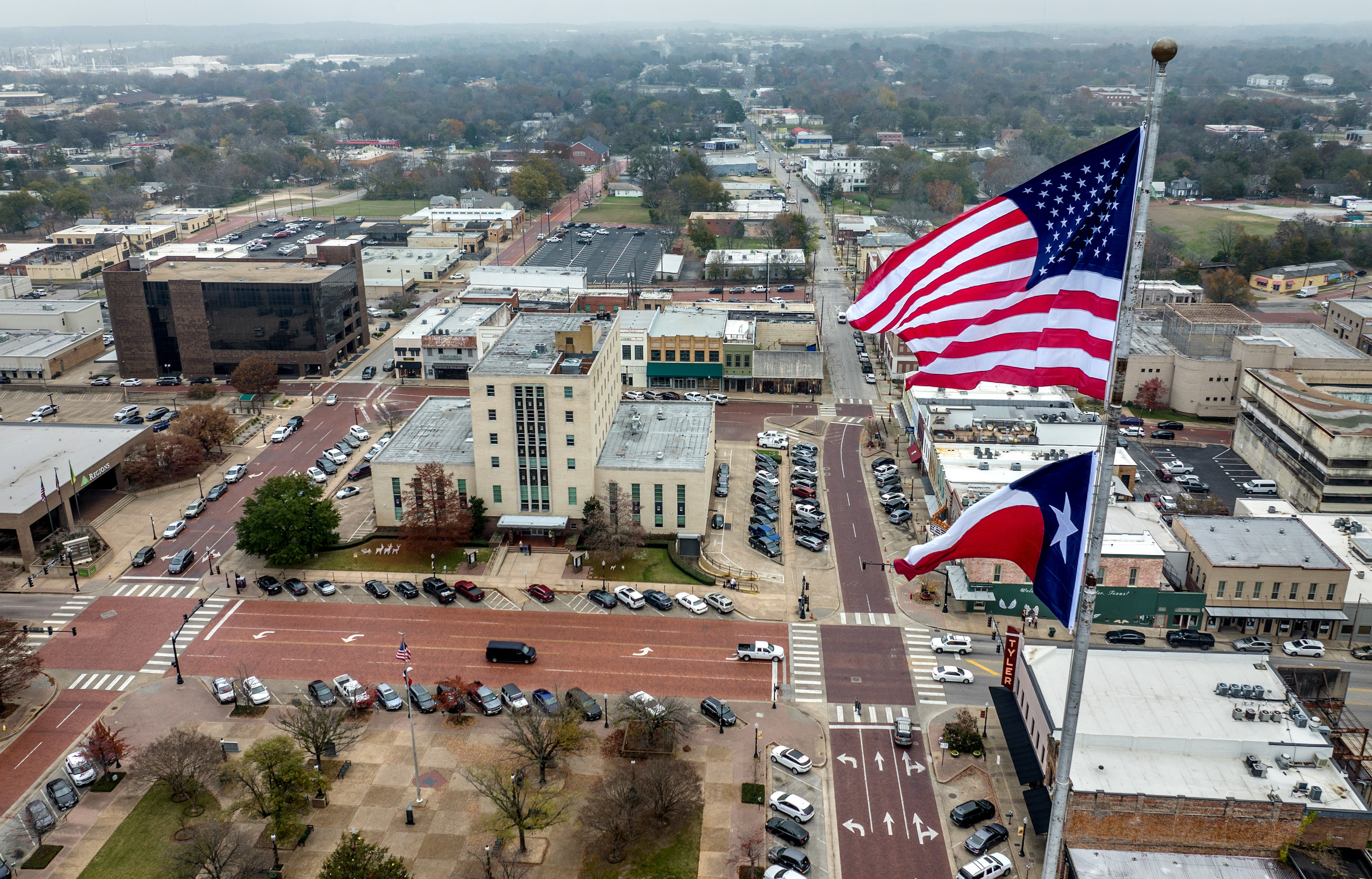 But Silva is being backed by some prominent anti-abortion state figureheads, indicating a wider interest in the case. Jonathan Mitchell, a conservative lawyer and former state solicitor who spearheaded the 2021 abortion ban in Texas, is Silva's representation for the case, alongside state representative Briscoe Cain, who has targeted and threatened Texas abortion funds. Both were instrumental in creating the legislation that allowed private citizens to sue a person who performs or aids in an abortion.
In a statement to BuzzFeed News, Cain said he is "absolutely" planning on targeting abortion pill manufacturers and suppliers next, and alleged that the manufacturer of the pill was liable in Silva's case. "It will be added as a defendant once identified in discovery," he said. "The same goes for any other person or entity involved in the distribution of the abortifacient."
The lawsuit could indicate a new strategy for anti-abortion advocates. Shortly after the overturn of Roe v. Wade in June 2022, one plaintiff in Arizona sued a clinic for an abortion his ex-wife had in 2018.
At the same time, suits are also being filed to challenge restrictive abortion laws. Five women in Texas sued the state on Monday, saying they suffered serious health complications after they were unable to obtain medically necessary abortions due to state laws. One plaintiff, Amanda Zurawski, said she experienced prelabor membrane ruptures, but was denied an abortion, and it caused one of her fallopian tubes to permanently collapse. The suit is asking Texas to confirm doctors can provide abortions if they believe it's necessary for a patient's health.
Many abortion advocates have condemned Silva's lawsuit as an intimidation tactic. "This is an outrageous attempt to scare people from getting abortion care and intimidate those who support their friends, family, and community in their time of need," Autumn Katz, a lawyer with the Center for Reproductive Rights, told CBS News in a statement on Friday.