After Tennessee Republicans ousted two Democratic state representatives for protesting for gun control and attempted to expel a third, major national lawmakers have come out to voice their support for the "Tennessee Three."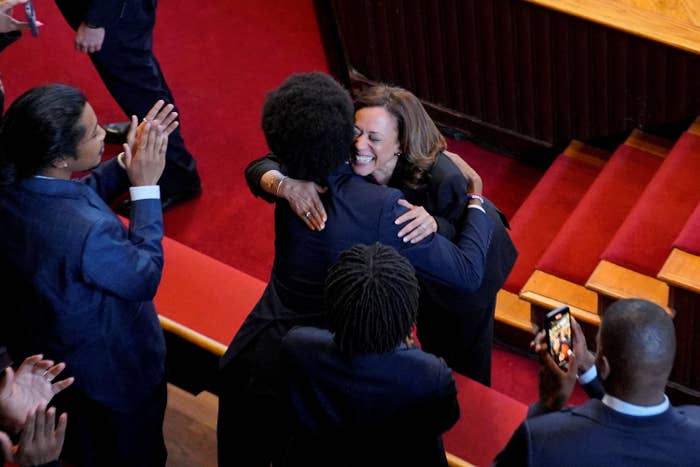 Former Tennessee Reps. Justin Jones and Justin Pearson were removed from their positions in an unprecedented vote on Thursday, after they led a protest for gun control on the House floor on March 30 — three days after the Nashville school shooting that killed six people, including three children. The state representatives chanted through a microphone as hundreds of children and their parents filled the spectator gallery in support. Tennessee Rep. Gloria Johnson, who also participated in the protest, was stripped of her committee roles but was spared from expulsion by a single vote.
In a resolution filed against Jones, Pearson, and Johnson that called their behavior "disorderly" and "intentionally [bringing] disorder and dishonor" to the Statehouse, the Republican-controlled House of Representatives made several extraordinary decisions, including cutting off Jones's microphone during the vote while he was speaking. Many also pointed out that Jones and Pearson are Black, while Johnson is white.
"The world is watching Tennessee, because what is happening here today is a farce of democracy," Jones said on Thursday ahead of the vote.
Since then, many public figures have voiced their support for the trio. The three have met virtually with President Joe Biden and in person in Tennessee with Vice President Kamala Harris, who also delivered a passionate speech in their defense at Fisk University in Nashville on Saturday. "A democracy says you don't silence the people, you do not stifle the people, you don't turn off their microphone when they are speaking about the importance of life and liberty," she said.
"These leaders had to get a bullhorn," Harris said, eyebrows raised.
The move to expel the state representatives has also drawn public criticism from President Joe Biden, who tweeted on Friday that "the expulsion of lawmakers who engaged in peaceful protest is shocking, undemocratic, and unprecedented." Secretary of Transportation Pete Buttigieg also spoke out, calling the Tennessee legislature's actions "embarrassing" and "disturbing" on Twitter on Saturday morning.
Protestors, largely identified as students and young people, have since begun to protest the decision at the Statehouse. Videos of people laying on the ground and chanting have taken over social media (#tennesseethree has racked up up 26 million views on TikTok) and highlighted some moments when protestors were manhandled by police. Rep. Alexandria Ocasio-Cortez, who criticized the decision to expel the lawmakers as a "naked abuse of power" on Friday, praised the people who have shown up at the Statehouse to protest the decision since.
"Republicans may think they won today in Tennessee, but their fascism is only further radicalizing and awakening an earthquake of young people, both in the South and across the nation," she tweeted. "Gen Z don't play."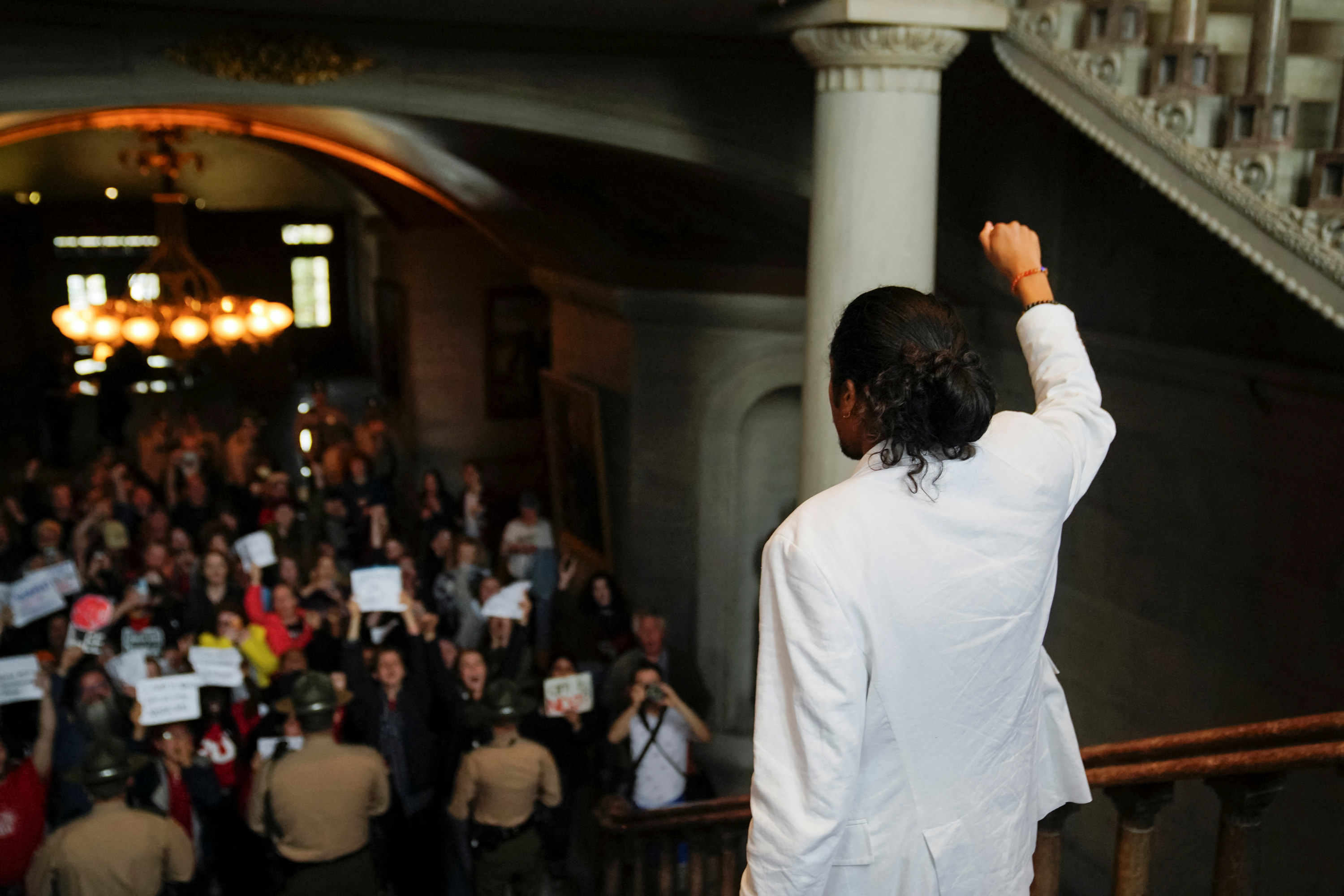 Reinstatement of Jones and Pearson may also be possible. At least 23 of the 39 Nashville council members confirmed to NBC News on Friday that they would vote to reinstate Jones, and could vote as soon as Monday. Many national lawmakers have already confirmed their support.
"If they are expelled, I will help all three regain their seats. Who's with me?" Rep. Maxwell Frost of Florida, the youngest member of Congress at age 26, tweeted Thursday.