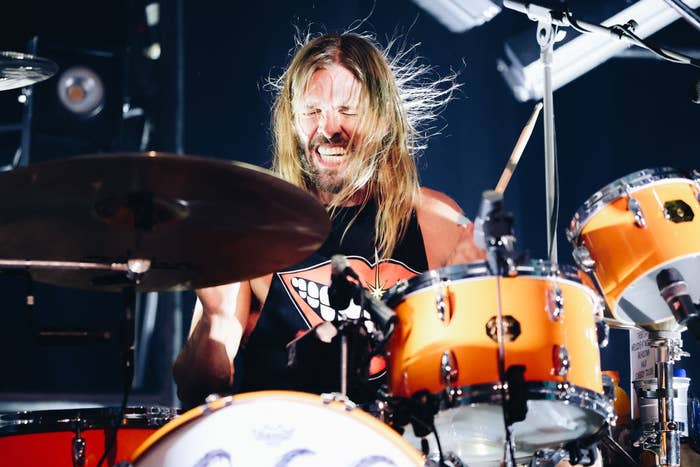 Taylor Hawkins, the celebrated drummer of the Foo Fighters, died in a hotel in Bogotá, Colombia, shortly before the rock band was scheduled to perform at a music festival there Friday night. He was 50.
In a statement Friday, the band confirmed Hawkins' death, writing, "The Foo Fighters family is devastated by the tragic and untimely loss of our beloved Taylor Hawkins. His musical spirit and infectious laughter will live on with all of us forever. Our hearts go out to his wife, children and family."
The cause of his death is under investigation by the office of the attorney general of Colombia. A preliminary toxicology report found 10 types of substances in Hawkins' bloodstream, including THC (marijuana), tricyclic antidepressants, benzodiazepines, and opioids, the attorney general said in a tweet Saturday. Colombian officials said they will continue to investigate the events leading to his death.
The Bogotá District Department of Health said in a press release that the city's emergency care center had sent an ambulance to Hawkins' hotel in the town of Chapinero on Friday evening after receiving a report of a patient with chest pains.
Healthcare workers were unable to revive the patient, and he was declared dead. Authorities removed his body from the scene and initiated an investigation.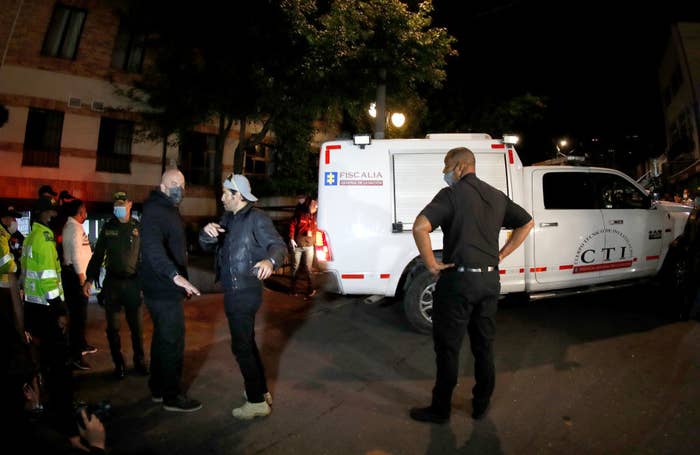 "The District Department of Health mourns the death of this talented musician and drummer, widely recognized internationally for his work," the press release said.

Hawkins was scheduled to play with the band Friday evening at the Festival Estéreo Picnic in Bogotá, but the performance was canceled at the last minute, CNN reported. Fans have since gathered at the hotel where the star was staying to pay tribute to the drummer.

Hawkins was the drummer for the Foo Fighters for 25 years and had a long, celebrated career as a rock musician, drumming on tour for Alanis Morissette before joining the Foo Fighters. He had been planning to release an album in a supergroup with Dave Navarro and Chris Chaney in 2022.
His sudden death shocked the music world as tributes poured in from artists who remembered him as a talented and charismatic performer and a family man.
Miley Cyrus, who was scheduled to perform alongside the Foo Fighters at Lollapalooza Brazil on Sunday, told fans that she would dedicate her performance to Hawkins.
Dave Grohl, the Foo Fighters' front man, and the other band members have yet to publicly comment on Hawkins' death. Grohl described Hawkins as his "best friend and partner in crime" in his 2021 autobiography, The Storyteller: Tales of Life and Music.
"I am not afraid to say that our chance meeting was a kind of love at first sight, igniting a musical 'twin flame' that still burns to this day," Grohl wrote in the memoir about his friendship with Hawkins. "Together, we have become an unstoppable duo, onstage and off, in pursuit of any and all adventure we can find. We are absolutely meant to be, and I am grateful that we have found each other in this lifetime."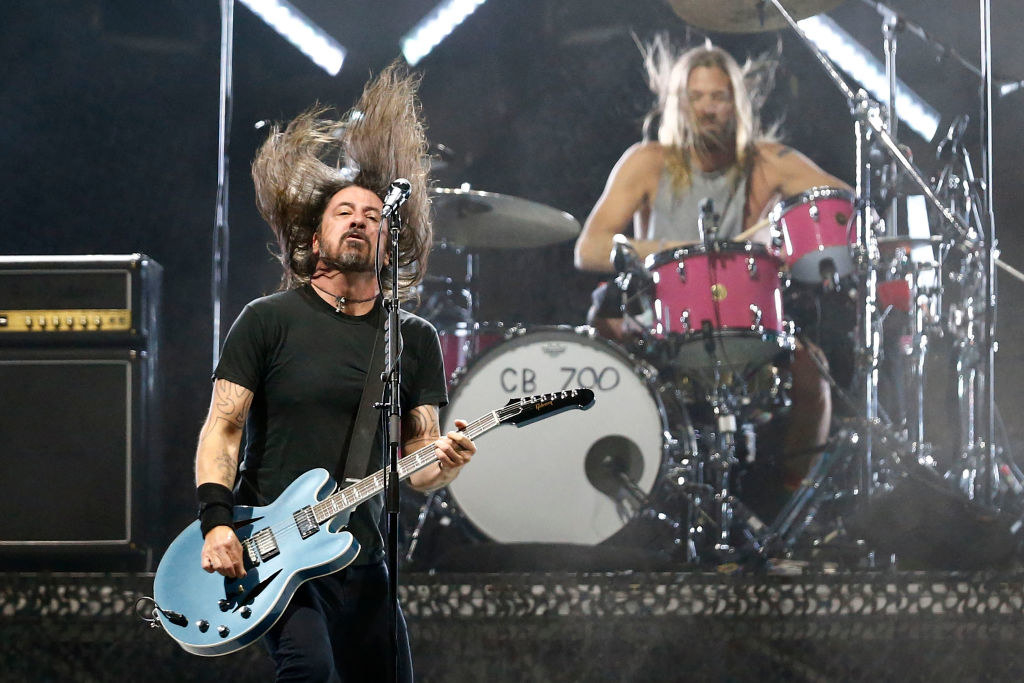 Axl Rose of Guns N' Roses tweeted, "Shocked n' saddened to hear of the passing of Taylor Hawkins. He was a really great guy, drummer n' family man. Was always great to see him!"

Travis Barker, the drummer of Blink-182, shared his memories of Hawkins on Instagram: "I'll never forget Laguna Beach days when I was a trash man playing in a punk rock band and you were playing with Alanis. You'd come watch me play in dive bars and be like, 'kid you're a star'. And I thought you were crazy but you gave me so much hope and determination. […] To say I'll miss you my friend isn't enough."