This is an excerpt from Please Like Me, the BuzzFeed News newsletter about influencers and internet culture. You can sign up here. In our new column, Social Media Made Me Do It, we try a new trend, product, or tip from the feed.
I get a lot of fashion content on my TikTok and Instagram feeds, usually trend analysis and forecasting for what's in next season — and this spring, one of the most inescapable trends is the rosette.
Whether attached to a dress or worn as a choker, these little fabric roses can be seen across runways from Prada to Mirror Palais, and everywhere on influencers' feeds. It's the perfect modern nod to the Y2K resurgence. Dress up your little outfit with a fun matching rosette! Add a bit of intrigue to your regular old clothes!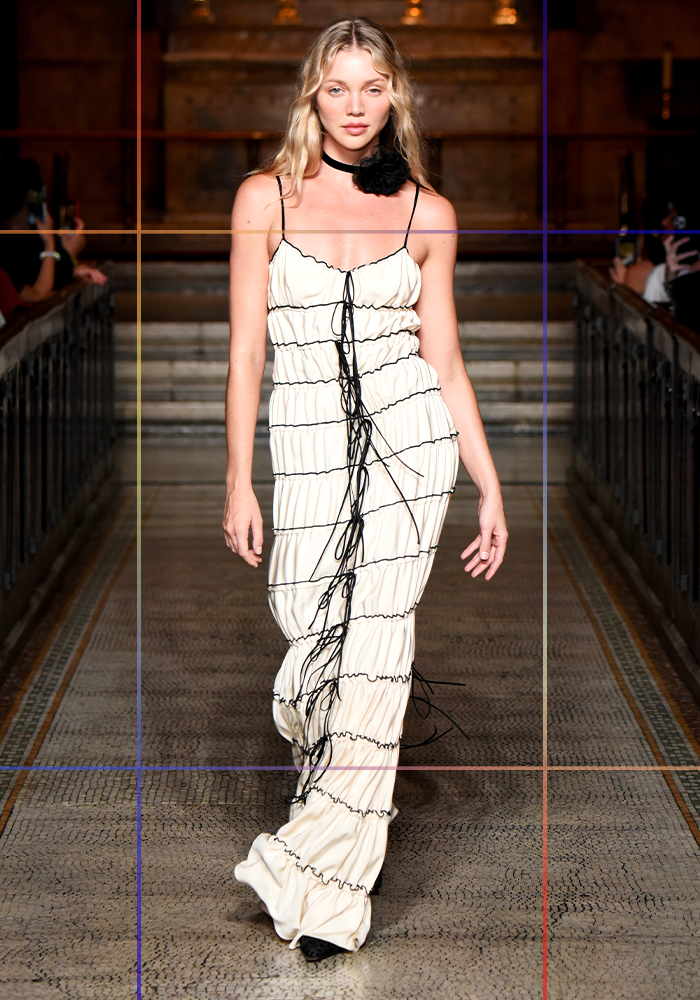 But in the age of fast fashion and overconsumption, I didn't want to buy a new item just for the sake of a fad. I am also cheap, and no matter how much I would like to, I'm not spending $135 for the Sandy Liang rosette choker. Many influencers, like Rachel Spencer, also post about how to make clothing last beyond seasonal trends and how to DIY items for yourself, including the rosette. After watching several of her videos on making at-home rosettes, I was influenced.
So it was time for an arts-and-crafts project. Following the steps of Spencer's tutorial and various how-to blog posts, I went down to my local fabric store, bought a yard of black ribbon ($1.50), and went home. The guides all seem to follow this general idea — fold a thick band of satin ribbon in half, stitch along one side, and begin scrunching them down to create a petal effect.
My stitches looked more like army medic sutures, but I managed to get the fabric to resemble a flower. The ribbon kind of curls in on itself, so I manipulated it into a circle shape and sewed the back to keep the flower structure. The back looked really ugly, and I think it looked more like a chrysanthemum than a rose, but it was still cute. I took some thin black ribbon I had from some previous gift wrapping and turned it into a choker.
With a safety pin I also pinned it to a dress, sort of inspired by this $4,400 Saint Laurent one. There are probably a hundred more ways for me to style my little rosette, but the good news is social media is a playground for creative ideas right now, and I have all season to have fun with it.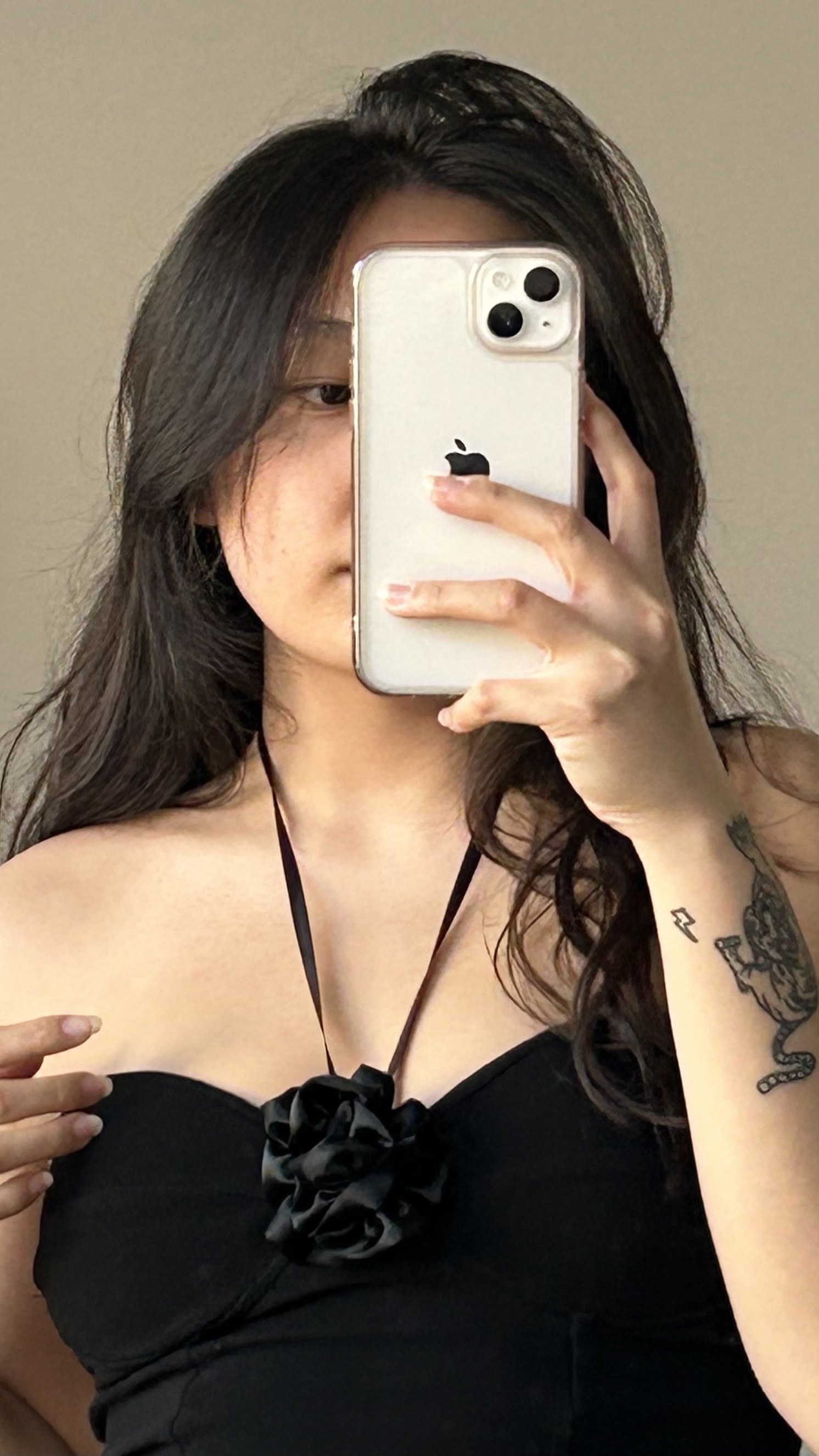 I'm completely here for this wave of content creators showing us how to live a little more sustainably while finding ways to play with trends. You will be seeing my little rosette all over my Instagram in the next coming months. Trust!