Prison makeup tricks are going viral soon after a video about an incarcerated person's tutorial rose to prominence on TikTok.
In a reposted clip, which has 17.4 million views as of Thursday, an incarcerated person is caught wearing blue eyeshadow and a bright red lip while sweeping the floor. The security guard requests a tutorial, so she shows the guard how she created her makeup look — with a blue M&M and a red Fireball candy, using a graphite pencil as eyeliner — before the items are confiscated.
Many left comments in shock at the obstacles the woman faced in order to feel pretty. "LET HER KEEP HER JAIL MAKEUP," one wrote. Others have even tried re-creating the look themselves, following her instructions.
"We use all kinds of creative things to make ourselves pretty in jail," Amanda Cisco, an influencer who was formerly incarcerated, told BuzzFeed News. "You can use M&M's for pretty much anything, you know? You get a good color palette. You can use it for eyeshadow, or even blush."
Cisco uses her TikTok to recount experiences such as what being on her period was like while in jail as well as share her own jail makeup routine with DIY items. She recommended cracking the brown M&M in half in order to get a sharp wing for the eyeliner, and using two red M&M's to get enough blush on each cheek.
Life in prison has long been a viral topic on TikTok, with hashtags like #prisontok amassing 2.8 billion views and creating its own distinct genre of "slice-of-life" videos and comedy content.
"It's so refreshing that people are willing to give an ex-inmate and an ex-drug addict a chance," Cisco said. "And the more people who see me, the more comfortable I am being myself."
Beauty is frequently a top priority for many women affected by incarceration, says Mahlia Lindquist, the executive director of Ladies Empowerment and Action Program (LEAP), a Miami-based nonprofit that focuses on providing services and resources to women in prison and during reentry.
"The whole prison experience is, by design, dehumanizing," Lindquist said. "And for women, a lot of our self-esteem is associated with the things we do for hygiene and upkeep. Our hair, nails, makeup. I have seen lots of creativity to make makeup in prison — the women are really amazingly creative, using Magic Markers and all sorts of things."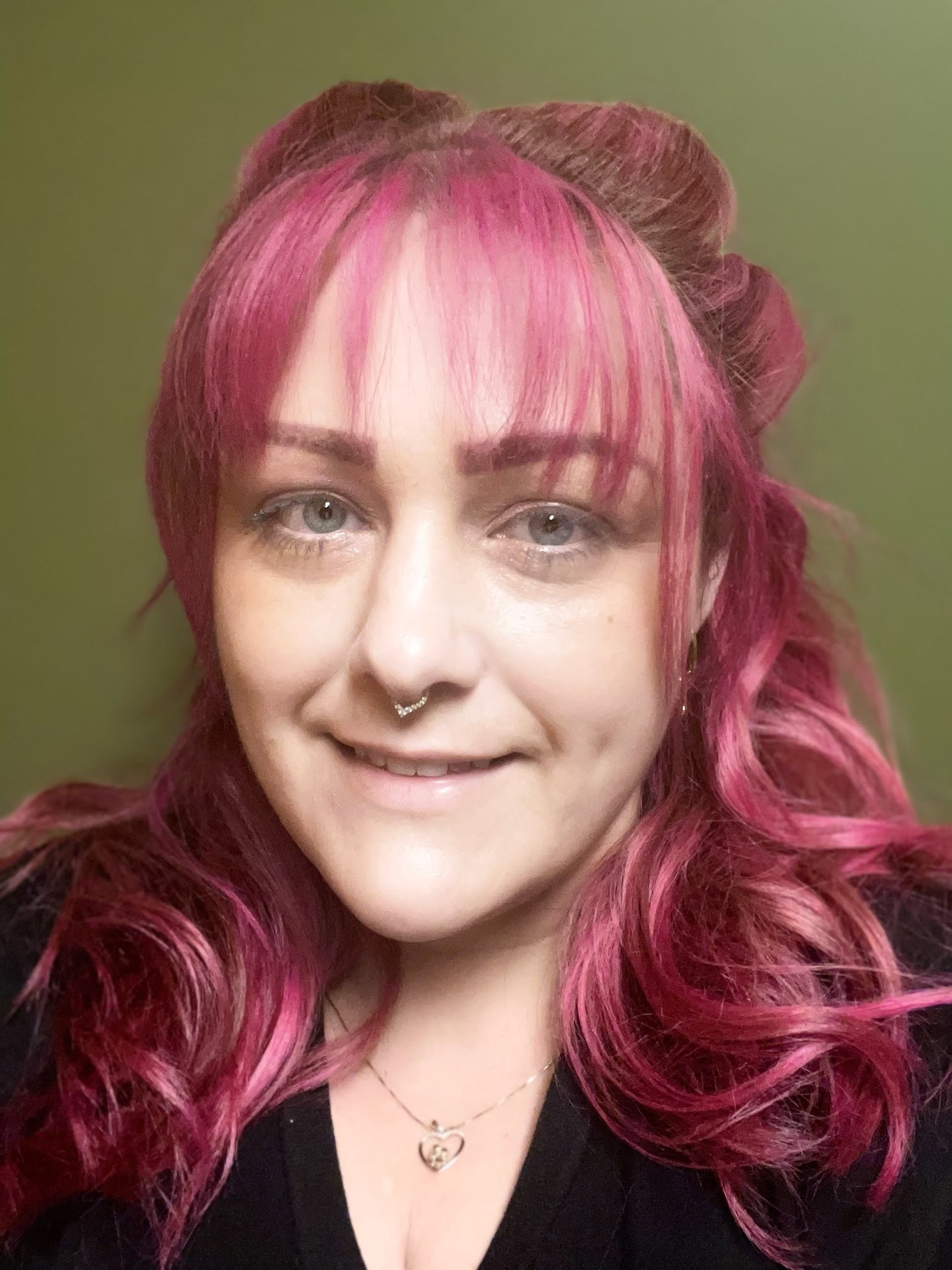 Krystal Culbertson, a member of LEAP who was fond of doing colorful eyeshadow looks during her sentence, said she's happy to see content about prison makeup go viral online.
"I love it — the more awareness, I think the better," she said. "The more people know, the more they can empathize. It just affects everybody. One person goes to jail, the whole family is affected."
Culbertson said makeup was often a creative and resourceful process but was also clouded in shame. People would hide their makeup looks from guards to avoid getting anything confiscated.
Cassandra Osborn, another LEAP member, said she'd often do a smoked-out gradient with fiery colors, using a mix of the commissary eyeshadow palette and a few bright-colored pencils, plus a Sharpie for eyeliner. Jail (where you stay before your sentencing) does not sell makeup products, but some prisons (post-sentencing) sell basic makeup items in the canteen, though the selection of beauty options are usually limited.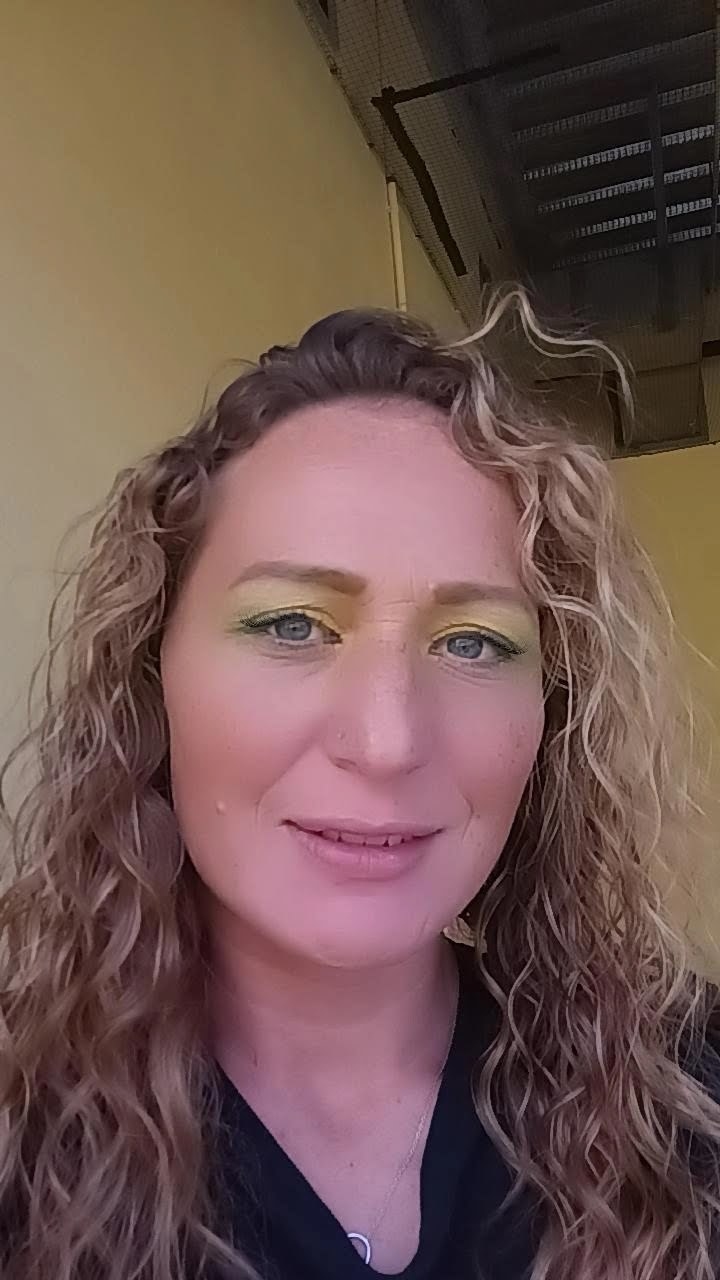 Osborn said she loves the idea of women sharing their prison makeup routines. "Some people are embarrassed about being in prison," she said. "It's good for women to come together. They're okay with where they were, and they're not afraid to put their life out there."
If anything, it's a tutorial for a slice of life that is often unshared in the larger landscape of beauty. Osborn said she enjoys seeing new makeup techniques and different styles of beauty, so it's "awesome" that others want to try things from a different point of view.
Cisco said having makeup often helped on the days she wanted to spruce up her look or reflect the bright and cheeriness of her mood when clothes and hair dyes were not available. Many other incarcerated people, she remembered, often wore expressive looks, doing mismatched colored creases or stenciling naked stars and hearts into their eyeshadows.
"I did a full face every day," she said. "It was just very much part of the culture — like if you didn't have makeup on, you weren't taking care of yourself."
I decided I had to give the prison makeup tips a try, with the instructions from Cisco in mind. Licking the blue and red chocolates made the pigment very easy to apply on the lips and lids. But the act of applying makeup is one that always makes me feel a little bit more confident, and that feeling was still there when it was food coloring on my eyelids. Did I wish it was actual eyeshadow? Yes.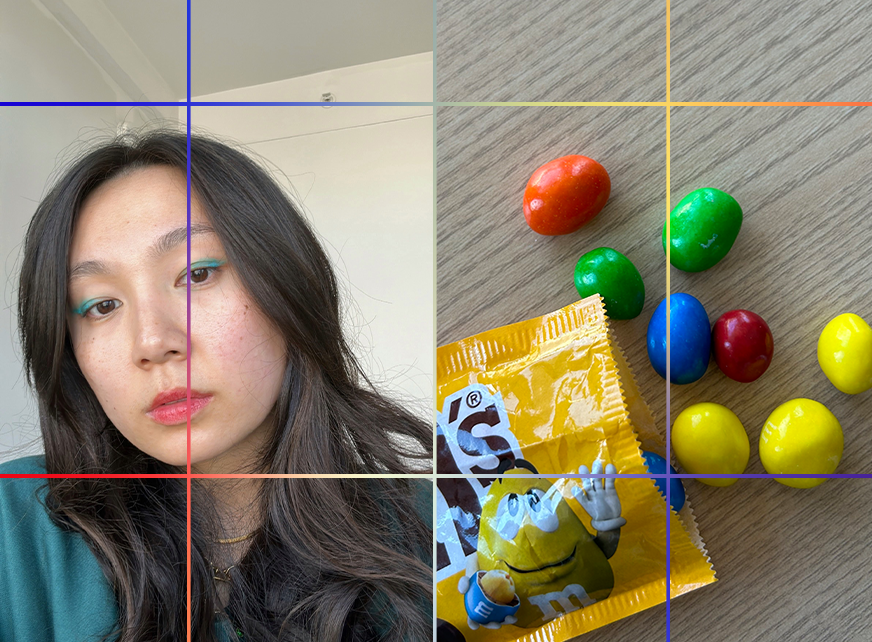 Tiawana Brown founded North Carolina–based nonprofit Beauty After The Bars after serving four years in prison because of how important beauty is for many incarcerated women.
"Allowing Women to use beauty as an expression restores dignity and humanity," she told BuzzFeed News in an email. "Many on the outside looking in view make up as a luxury or privilege. It is a simple thing that makes us feel good."
Once when Lindquist picked a woman up on the day of her release, she asked to stop at a drugstore. "She came out with fake lashes," Lindquist said. "I can't remember if I gave her a lecture about it. But the truth is, when you have felt demeaned and dehumanized for years, lashes can make you feel like a whole new person."
Brown told BuzzFeed News that fear is a theme for many women — fear of leaving prison, the changes in the outside world, failure to reunite with family and society. Makeup is often a means of feeling connected again.
"We are not inmates, we are not convicts, we are not numbers," she said. "We are Mothers, Grandmothers, daughters, Aunts, Wives, cousins and friends. Let us be free to express our beauty."