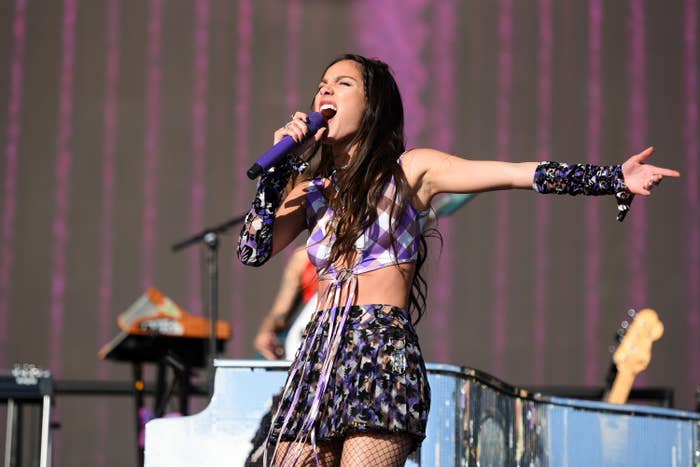 Many celebrities have been speaking out against the Supreme Court's decision to overturn Roe v. Wade, which granted the federal right to abortion.
Among them was Olivia Rodrigo, who used her performance at England's Glastonbury music festival to slam the five conservative justices for not giving "a shit about freedom."
"I'm devastated and terrified," Rodrigo, 19, told the crowd Saturday. "So many women and so many girls will die because of this. I want to dedicate this next song to the five members of the Supreme Court who have showed us that at the end of the day, they truly don't give a shit about freedom."
She then went on to name each of the five justices, while English singer Lily Allen, who accompanied Rodrigo onstage, raised her middle finger in response.

"This song goes out to the justices: Samuel Alito, Clarence Thomas, Neil Gorsuch, Amy Coney Barrett, and Brett Kavanaugh," Rodrigo said as the crowd cheered. "We hate you."
Along with Allen, Rodrigo then led the crowd in singing "Fuck You."
Billie Eilish, who was a headliner at Glastonbury, also used her stage time Friday to speak out against the decision.
"Today is a really, really dark day for women in the US," she said. "I'm just gonna say that, because I can't bear to think about it any longer in this moment."
She dedicated her song "Your Power" to the moment, saying, "It's about the concept of power and how we always need to remember not to abuse it."
On another stage, musician Phoebe Bridgers led the crowd in a chant, yelling, "Fuck the Supreme Court!"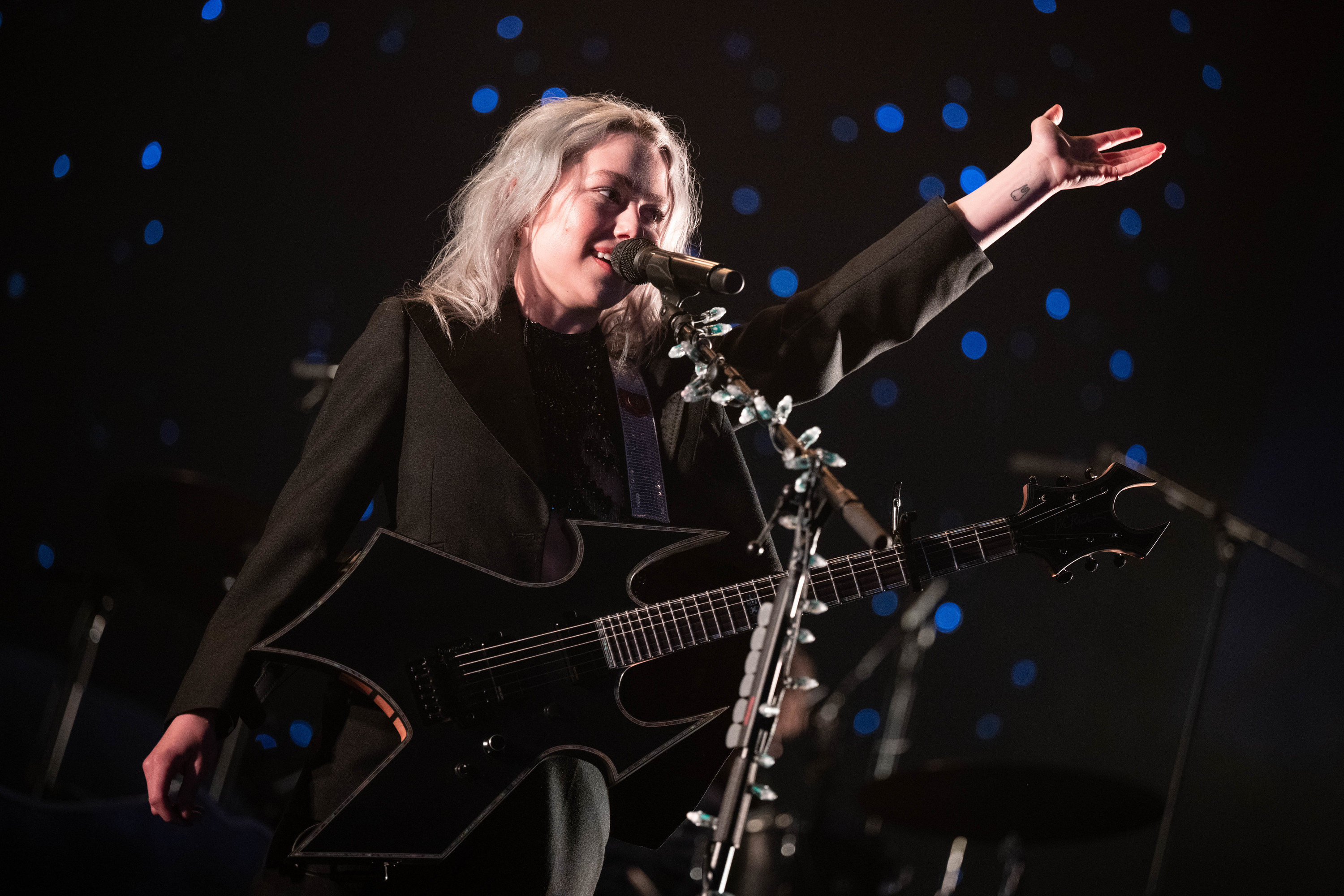 "Fuck that shit. Fuck America. Fuck you," Bridgers, 27, said. "All these irrelevant, old motherfuckers trying to tell us what to do with our bodies."
In the US, protests all over the country took place Friday night and Saturday in response to the decision. While the protests have been largely peaceful, in Arizona, police used tear gas on abortion rights protesters gathered outside the state capitol building Friday night, and in Los Angeles, officers confronted several members of the press.
With Roe overturned, 26 states are expected to ban abortion early in pregnancy or outright, according to the Guttmacher Institute, an abortion rights research and advocacy group that tracks state legislation. But abortion care will continue to be accessible in at least 16 states and the District of Columbia, which have laws in place that protect it as a right. Medication abortions, which have grown to account for more than half of all abortions in the US, are also still an option — though they, too, face opposition from anti-abortion legislators. For people needing to travel out of state for a procedure, abortion funds can help cover the costs.