This is an excerpt from Please Like Me, BuzzFeed News' newsletter about influencers and internet culture. You can sign up here. In our new column, Social Media Made Me Do It, we try a new trend, product, or tip from the feed.
Michelle Yeoh told the Golden Globes pianist to shut up on Tuesday night.
"Shut up, please," she said in the now-viral clip. "I can beat you up, OK? And that's serious."
Fans responded immediately online. "michelle yeoh telling the piano people to 'shut up please, i can beat you up' because she isn't done with her speech yet THAT'S MOTHER MOTHERING," one fan wrote. "She totally has earned this moment!" another said.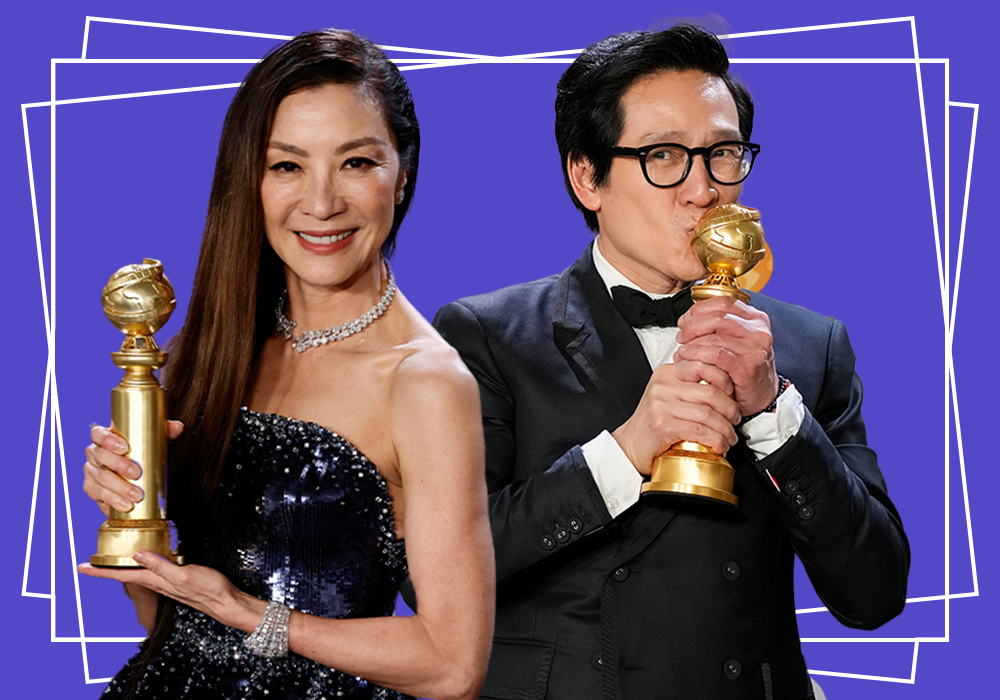 Tuesday was a big day for Asian Americans — though keeping in mind, most of the news I saw was about East Asian and Southeast Asian news. First, Everything Everywhere All at Once, the critically acclaimed film about mother–daughter trauma through the lens of a Chinese American family, won big at the Golden Globes. Yeoh and Ke Huy Quan both won their first Golden Globes after decades of working in the industry, and Stephanie Hsu cried openly during Yeoh's speech. "Naatu Naatu," a track on Telugu film RRR, beat out nominees like Taylor Swift and Rihanna to become the first Asian song to win a Golden Globe.
Fans also cried along with Quan during his heartfelt speech. Quan, who started as a child actor in Steven Spielberg's Indiana Jones and the Temple of Doom, had quit acting in 1998 after struggling to find work in the United States. "ke huy quan and michelle yeoh also touched on how their opportunities came in a time in life where they felt like their chances had run out, and it just goes to show how someone having faith in your abilities doesn't have an expiry date," culture writer Lucy Ford tweeted. "legit made me tear up. what a comeback," another wrote.
Hsu herself has been the subject of social media outcry after not receiving any nominations for her incredible role in the film, with the New York Times calling her the "dark horse" of awards season on Wednesday. After years of being snubbed by Western media, the cast's emotional reactions during the Golden Globes ceremony quickly became one of the focal points of the show for many Asian Americans.
At the same time on Tuesday night, after many weeks of episode drops, the finale of viral Korean dating show Single's Inferno was released on Netflix. The show had all but taken over my TikTok feed, with many theories and jokes about how the season would end. On finale night, #SinglesInferno2 trended on Twitter. Netflix revealed that over 60% of its global users have watched Korean language content in 2022, the Hollywood Reporter wrote.
Korean American Harvard neuroscience student Nadine Lee has become one of the breakout stars of the season, garnering over 1 million Instagram followers as of Thursday — the largest audience of anyone on the cast. While she didn't end up with anyone in the end, many shared their analyses of what lessons they learned from Lee's journey.
"i'm proud that she always tried to be herself, was brave even didn't try to confuse anyone in the first place. hope she meets someone who loves her & support all of her endeavors," one tweeted. "HANBIN SE JEONG NADINE IM GLAD YALL LEFT SINGLE YALL DESERVE TO BE SOMEONE'S FIRST CHOICE," another said.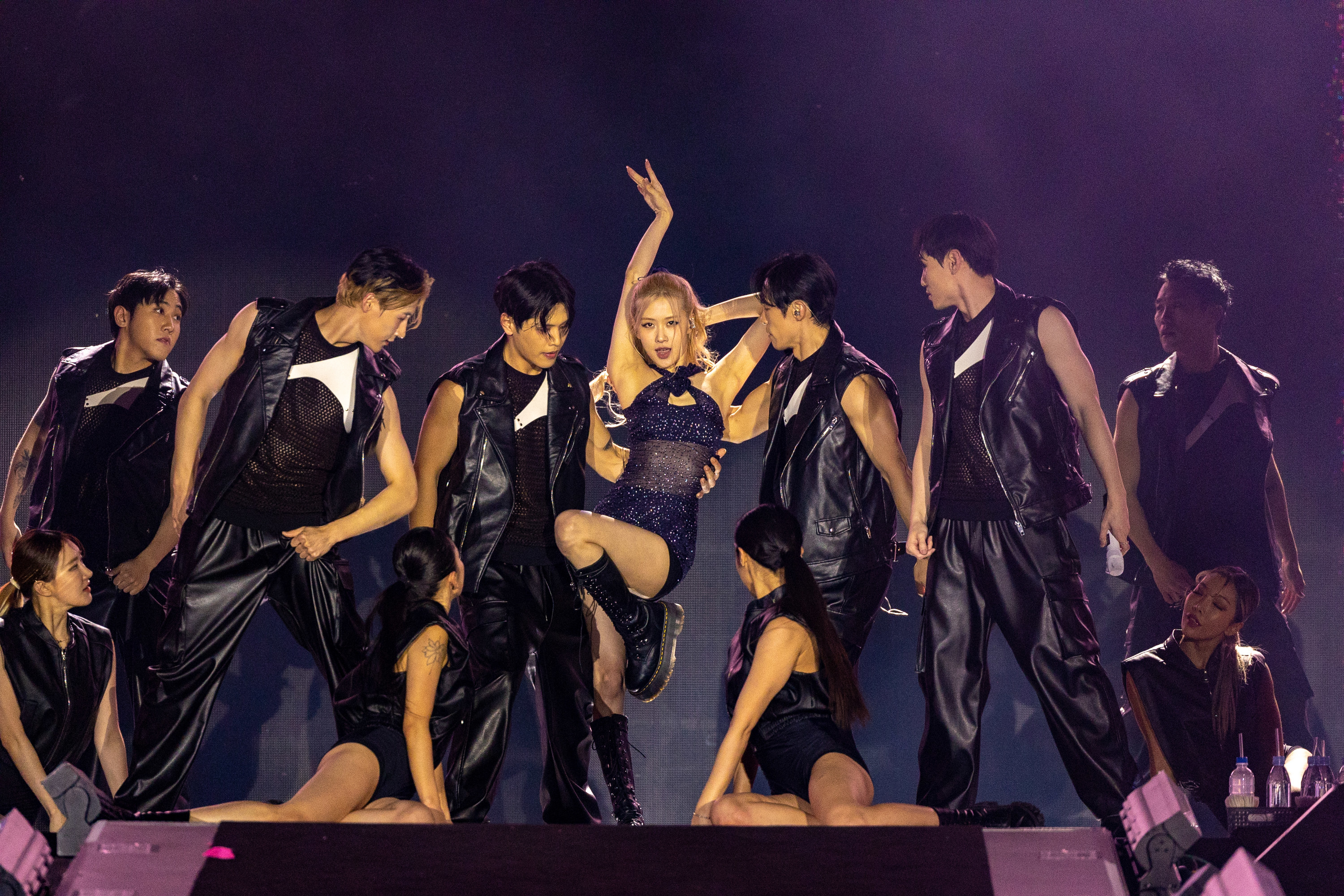 Earlier that day, Coachella also announced its final lineup for 2023, including headliners Blackpink. NBC reported that the K-pop group was the first Asian act to headline the festival, while co-headliner Bad Bunny would be the first Latine act to headline as well. "extremely shocked, honored, shocked once more and excited to announce that we, @blackpinkofficial will be headlining Coachella 2023… somebody pinch me," member Rosé posted on Instagram.
There was so much celebration on Tuesday wherever I scrolled, whether it was people sharing their favorite love (romantic and/or self-love) story from Single's Inferno, or reposting old photos from Yeoh in the '90s, celebrating her career in Cantonese dramas.
There was celebration for a lauded indie Asian American film and a trashy Asian reality show, and the first K-pop act to hit the main stage of a major Western music festival. It was a big day for us, one I couldn't remember seeing online before.