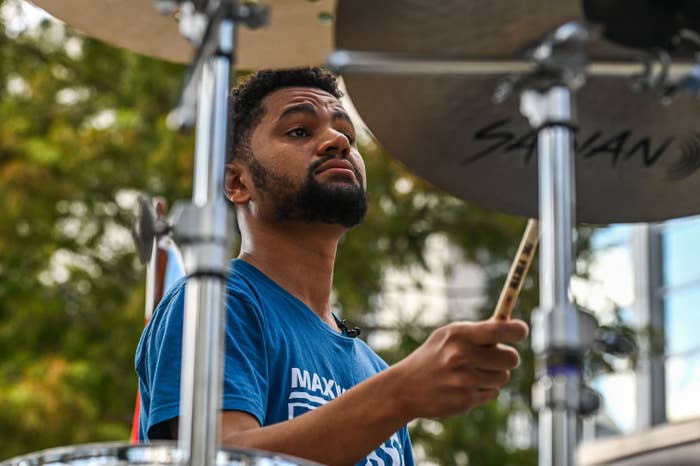 Maxwell Frost arrived at the US Capitol on Thursday, three days before his orientation as the newly elected representative for Florida's 10th Congressional District, thrilled for what lay ahead. He'd arrived early to Washington, DC, for a reason that makes perfect sense to a 25-year-old: He had tickets to see the 1975 play at the Anthem.
"I've seen them like 12 times," he told BuzzFeed News. "They're one of my favorite bands."
Frost has made headlines for his trailblazing firsts — he's the first Gen Z and first Afro-Cubano representative in Congress. But after his victory was declared on Tuesday, fans began uncovering posts that revealed a highly important new element of representation: Maxwell Frost is the first Twitter-bred stan to enter Congress.
It began when fans found a selfie Frost had posted with Harry Styles in 2014, with the caption "yea....you could say we're friends now @Harry_Styles."

Frost happily shared the story behind the Styles pic. Back in 2014, he'd gone to One Direction's free concert, 1D Day, at Universal Studios in Orlando. Despite arriving at 2 a.m. for tickets for the 10 a.m. show, he'd been too late for front-row tickets. But he took off his wristband and sidled up to the stage, managing to sneak past security.

"I'm a pretty big finesser," Frost said. "We got the picture with Harry and I had a very small five-second conversation with Liam, where I was just like, 'Have a good gig, man,' and he was like, 'Thank you, man.'"
Cultural touchstones such as being a Directioner have made young people across the country stan Frost. His love of pop music and the way he expressed it online is the perfect encapsulation of being a teenager in the early 2010s.
And his stan credentials are serious. Frost was one of the first people to purchase Ariana Grande's debut album, which secured you an invite to her Christmas party in Miami (which he traveled three and a half hours to, chaperoned by a friend's dad). He revealed that he's camped out twice to see the 1975.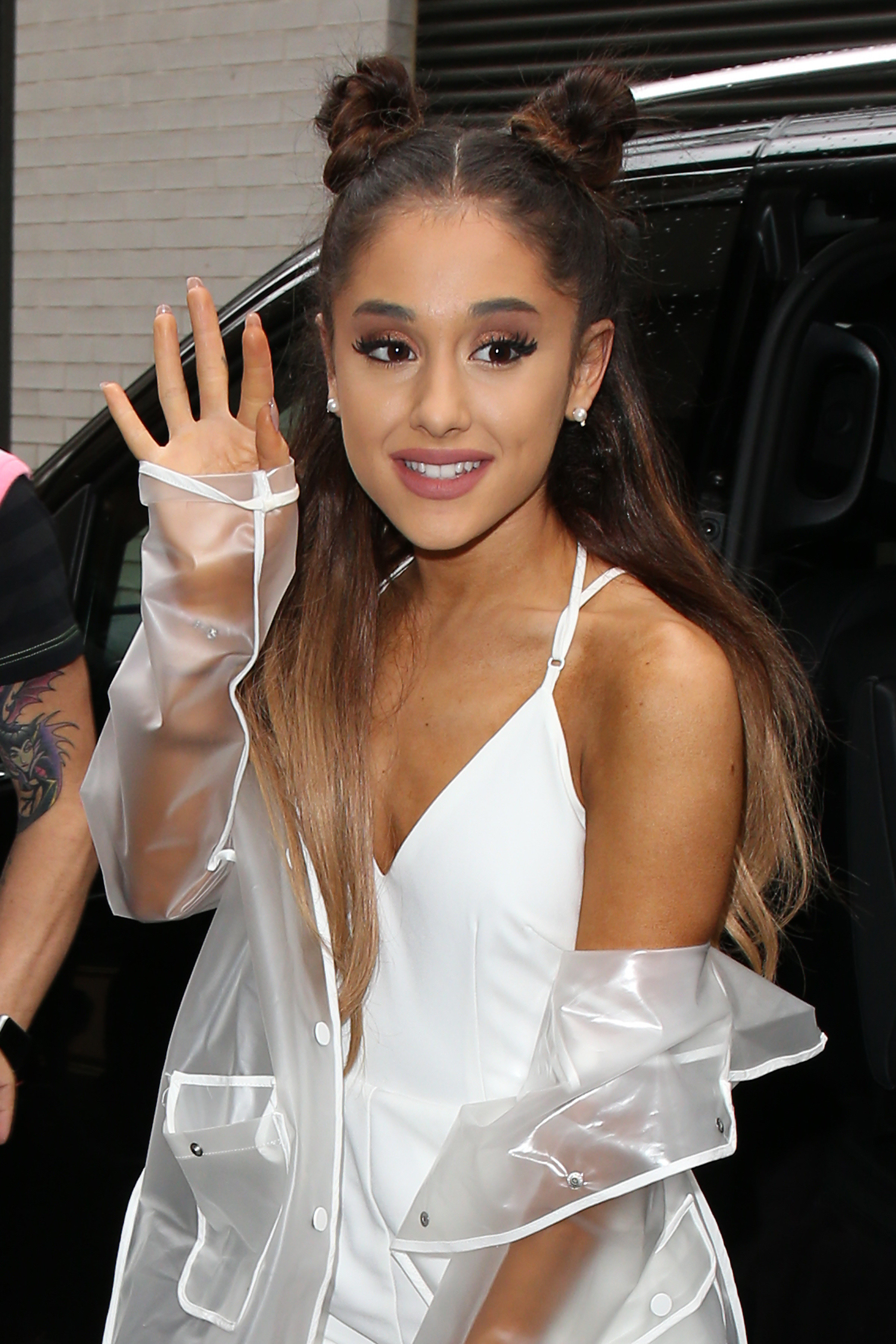 Fans have uncovered tweets that revealed his past love for Yu-Gi-Oh, Cardi B and Nicki Minaj, and Grande, among others. "Feels good to have someone just 4 years older than me representing me," one wrote. "I wish you were MY Representative!!" said another user.
Frost has lived the same reality we have lived — tweeting directly at celebrities, taking 0.5x selfies just to be a little unserious, and growing up to find your tween self lurking on a forgotten corner of the internet.
Kevin Lata, Frost's campaign manager, said it took him two entire days before the campaign began to scour the depths of Frost's chronically online Twitter footprint. "There's a lot of stuff that is not there that did not meet the threshold to stay," Lata said. But the Ariana at Starbucks tweet did.

"I really wanted to use my personal account because, at the beginning, it was really just Kevin and I on the staff," Frost said. "We just didn't have the capacity for a social media manager or anything. It was really just me managing social media and Kevin helped with DMs. I already had kind of a little following from [working at] March for Our Lives, and I didn't want to rebuild an audience."
Frost said he also just didn't care too much about maintaining a highly curated, professional Twitter account. "I think our generation is a lot more relaxed about what people do personally and stuff," he said. "I'm not going to a town hall and my constituents being like, 'You got that fire Harry Styles pic.'"
But having grown up online, watching how stans latch on to issues or rivals, contributed to Frost's willingness to hear ideas from people contacting him online. "Stans persevere," he said. "I always got ideas when people are messaging stuff."
And he also used the stan feeling of belonging to help build his campaign. "You know how each fandom has its own culture?" Frost said. "I think we tried to replicate that kind of thing — where you're talking about the same issues. We had our own culture and some people became friends at events. I don't know if I necessarily connected it to being a fan, but if you really think about it, it's kind of what it is."
Frost is excited to start his new job. But on Thursday, as he prepared to see the 1975 for the 13th time, we discussed the optimal concert standing spot. "I like to be in the back of the pit, where it's kind of like stragglers," he said. "I can dance and be free."