Four labor and delivery nurses have become the center of viral backlash after they posted a TikTok sharing patient behaviors that give them the ick.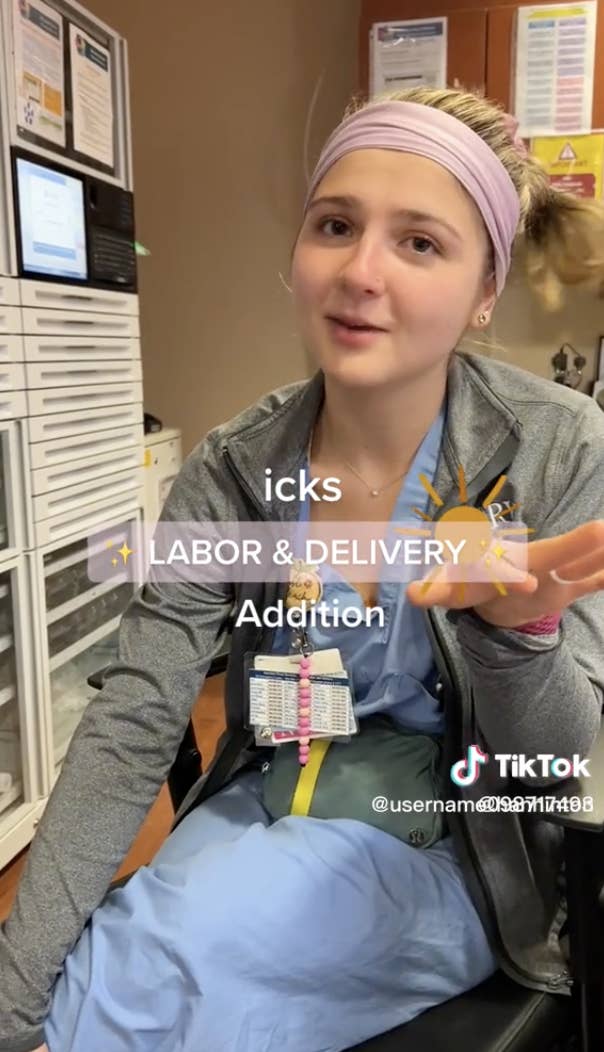 In a video originally posted by @hanhinton, a group of nurses wearing Emory University healthcare uniforms shared the things that peeved them — a hospital-focused twist on the popular social media trend. "My ick is when you ask me how much the baby weighs, and it's still in your hands," one nurse said. "Saying you don't want any pain medicine, no epidural, but you are at an eight out of ten pain," another added.
The nurses also mentioned icks about other people in the delivery room. "When the dad comes outside and asks for a paternity test right outside the room door," one nurse said.
Immediately, users took to the comments to share their outcry over the video. Many said they felt it was unprofessional and lacking empathy. "Pregnant with my first and idk how to feel about this video," one person said. "My ick is when people work in healthcare and don't have compassion for people," another commenter said.
Emory Healthcare announced in an Instagram statement that it took "appropriate actions" in light of the TikTok, framing the nurses in question as "former employees." It did not respond immediately when BuzzFeed News requested clarification on what happened to the staffers.
"We are aware of the TikTok video that included disrespectful and unprofessional comments about maternity patients," the Georgia-based university system stated. "This video does not represent our commitment to patient- and family-centered care and falls short of the values and standards we expect every member of our team to hold and demonstrate."
Over the years, medical professionals have come under fire for their work-related TikTok content. Nurse Olivia Vanderford was criticized after a TikTok featuring her walking away from the camera while somber music plays, captioned "lost a patient today." Many criticized the nurse for filming content while at work and for turning a patient's death into content. "aw man can't believe my patient died let me go make a tiktok rq," one said.
Others also pointed out that many Americans have had negative experiences with the healthcare system, and studies about increasing maternal mortality rates, caused by a broken system, continue to permeate headlines.
The @hanhinton account was deleted and reactivated, with only one new post from Friday left on the feed, as other social media handles have been deleted. But the video has been reposted onto several other accounts. "Unprofessional nurses," one user captioned the reposted video. "Such a disgrace to all patients. Would never want my nurse to be like this. Nasty."