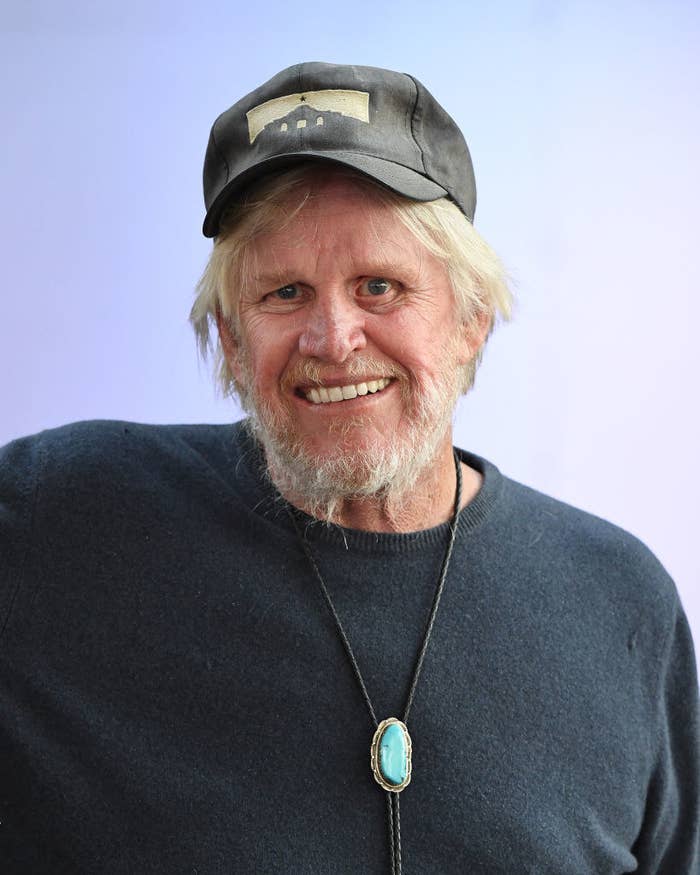 Actor Gary Busey is facing sex crime charges stemming from alleged incidents at the Monster-Mania Convention in New Jersey earlier this month, authorities announced Saturday.
The Oscar-nominated actor was a featured guest at the horror movie fan convention held at the Doubletree Hotel in Cherry Hill from Aug. 12 to Aug. 14. Cherry Hill Police responded to the hotel during the event for a "report of a sex offense," the department said in a press release.
As a result of the ongoing investigation, Busey, 78, is now facing four sex offense charges, including criminal sexual contact and a disorderly conduct count of harassment, in relation to incidents that occurred during the convention, police said.
It is unclear if the actor, who lives in Malibu, California, is in police custody as of Saturday.
Authorities told Fox29Philly that at least three women reported that Busey touched them inappropriately while signing autographs at a meet-and-greet. Police said they expect more people to come forward now that the charges have been made public.
Police said they received "multiple complaints" about the actor during the event, the Philadelphia Inquirer reported.
"It was about contact," Cherry Hill lieutenant Robert Scheunemann told the Inquirer. "It was about touching."
Busey was meant to be a featured guest for all three days of Monster-Mania Con, but was removed from the rest of the program after the allegations surfaced.
"Sci-fi fans will surely know Gary for his role as Peter Keyes in 1990's popular sequel Predator 2," the convention's advertisement read. "Don't miss your chance to meet Gary Busey at the show!"
A Doubletree Hotel employee, who declined to be identified, told BuzzFeed News Saturday that a victim, who he estimated was in her mid-20s, approached him on the night of Aug. 12 about being inappropriately touched by the actor. The employee said he assisted her in contacting the police.
"Everything was fine until Friday night, when the incident happened, and then he was removed from the show," he said. "Most of what they are allegedly saying happened to a lot of females, and because it's Gary Busey I think some people were just laughing it off, but then he picked the wrong person, is what it came down to."
Busey has previously been accused of sexual assault. In 2016, the Daily Beast reported that Busey allegedly sexually harassed a woman working on Donald Trump's reality show The Apprentice.
"We were smoking cigarettes outside, and Busey was standing next to me," the woman told the Daily Beast. "And then at one point, he grabbed me firmly between my legs, and ran his hand up my stomach, and grabbed my breasts," she said, adding that the actor then grabbed her hand and put it over his penis.
Trump reportedly knew about Busey's alleged abuse, but laughed it off and kept Busey on the show. Busey later endorsed Trump during the 2016 election.
BuzzFeed News has reached out to Busey's representatives for comment.