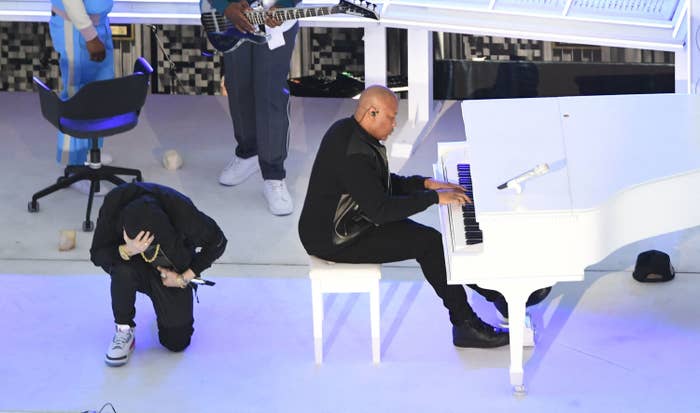 Rapper Eminem knelt during the middle of the Super Bowl Halftime Show on Sunday, reportedly in a protest tribute to NFL-star-turned-anti-police-violence-activist Colin Kaepernick.

This year's Super Bowl halftime show is already being widely regarded as one of the best ever with performances from iconic hip-hop artists of the 2000s including Eminem, Dr. Dre, Snoop Dogg, 50 Cent, and Mary J. Blige.
But the moment of Eminem kneeling, with Dre playing the piano next to him, toward the end of the halftime show, had people buzzing as earlier reports had said the NFL had banned the rapper from kneeling.
"The league nixed a plan by Eminem to kneel, Colin Kaepernick-style," Eriq Gardner reported in the Puck on Sunday.
Eminem has not yet responded to BuzzFeed News' request to clarify if his intention was to show solidarity with Kaepernick, who knelt during the national anthem in a protest of police brutality and racial violence against Black Americans.
Kaepernick started his kneeling protest in 2016, and over the years other athletes joined him, although he was ostracized by the league.

Other moments during the halftime show were reportedly changed to remove references to police violence against Black people.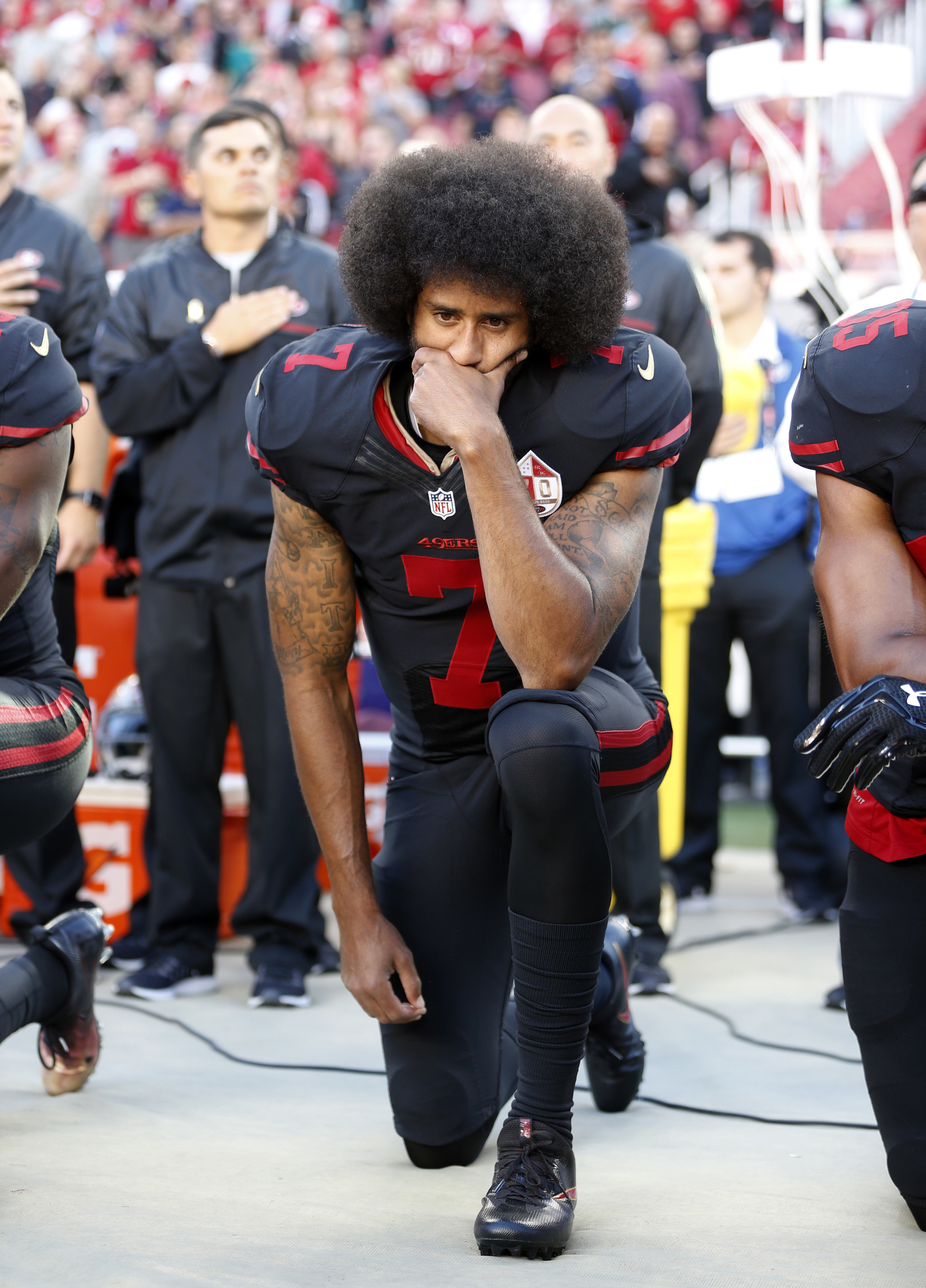 During Kendrick Lamar's performance of "Alright," lyrics referencing police brutality — "We hate po-po / Wanna kill us dead in the street for sure" — were omitted during the performance.

The NFL reportedly asked Dr. Dre to remove the lyric "still not loving police" from the song "Still D.R.E.," the final performance of the show.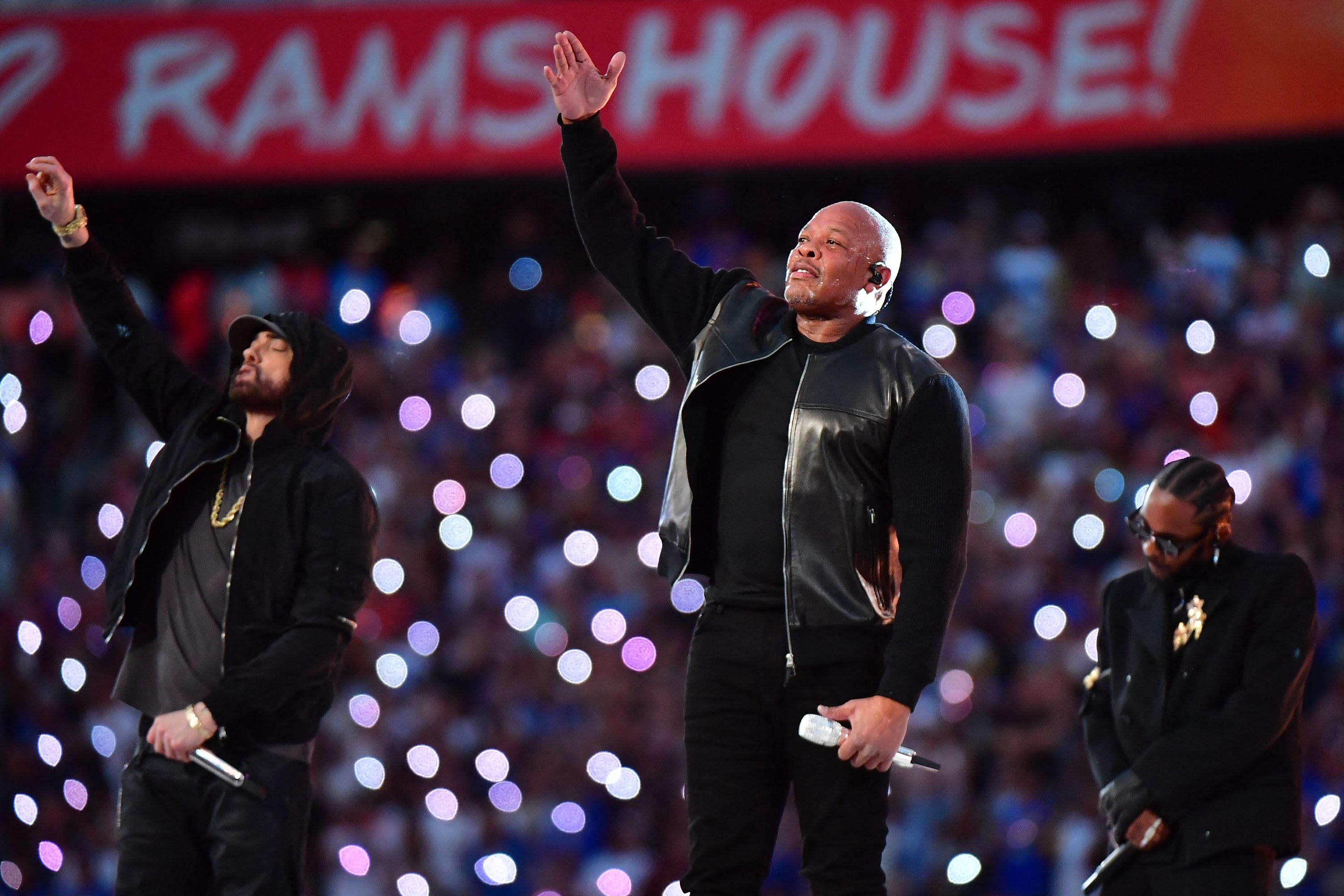 The NFL has not yet responded to a request for comment on whether Eminem was asked to not kneel during the halftime show and whether other requests to remove any reference to police violence are true.
But the most visible action taken by Eminem has had viewers flock to Twitter to share their reactions, sharing support for the rapper.

Amid the outpouring of support for Eminem, some emphasized that the rapper needed to confirm if his action was in solidarity with the movement against systemic racism.

When Beyonce performed in the Super Bowl's halftime show in 2016, with dancers dressed in tribute to the Black Panthers, conservatives were furious at her for politicizing her performance.

The NFL has faced criticism in the past for its treatment of Kaepernick, and other players who knelt during the national anthem, including issuing statements that disciplined athletes for shows of public protest. Kaepernick later sued the league, saying it had colluded to keep him from getting another job, and settled in 2019.