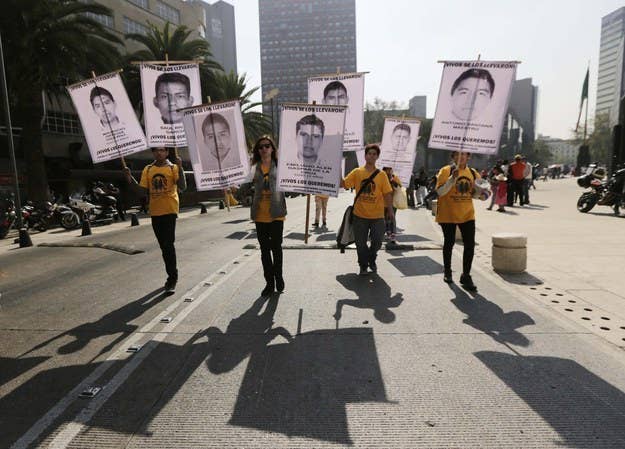 The remains of at least one of the 43 Mexican college students who disappeared in September have been identified, officials have told the Associated Press and Agence France-Presse.
The charred remains, found near a garbage dump, were identified by Argentine forensic experts working with the Mexican Attorney General's office.
According to a report in El Financiero, the forensic team identified one body as that of 19-year-old Alexander Mora, one of the students who disappeared on Sept. 26.
A member of Mora's family confirmed to the AP that they had been told the remains were Mora's.
The September disappearance of the students and subsequent recovery of plastic bags filled with charred remains sparked mass protests across Mexico and vigils in 43 U.S. cities.
Three suspected gang members confessed to the killings, saying the students had been handed over to them by the former mayor of the city of Iguala, Jose Luis Abarca. Dozens of police officers, as well as Abarca and his wife, have since been arrested.