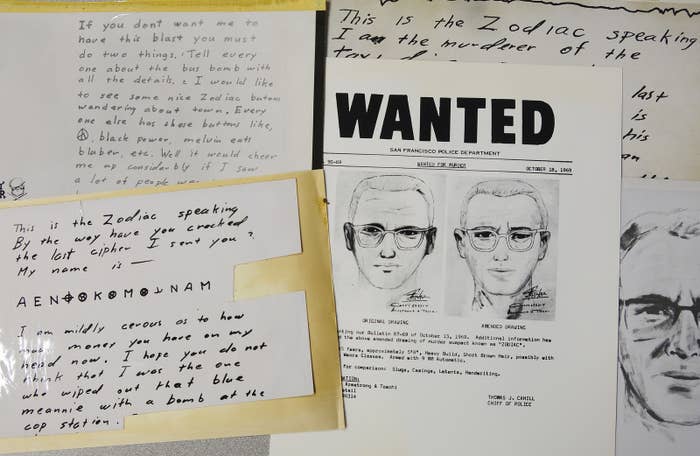 Investigators in Northern California have submitted decades-old letters from the Zodiac Killer to a DNA lab in a new attempt to identify the notorious Bay Area murderer using the same online genetic databases used to catch the suspected Golden State Killer last week.
Vallejo Police Detective Terry Poyser told the Sacramento Bee that investigators recently sent the letters to a private DNA lab for a type of advanced analysis that had previously not been available.
Poyser said the lab would attempt to obtain a full DNA profile from saliva on the envelope flap and stamps. If a genetic profile can be obtained, investigators will then try to run the DNA through online genealogical databases.
"They were confident they would be able to get something off it," Poyser told the Bee.
The Zodiac Killer terrorized the San Francisco Bay Area in the late 1960s and early 1970s, killing five people and leaving two survivors in attacks in Benicia, Vallejo, Lake Berryessa, and San Francisco. He claimed responsibility for many more deaths in a series of taunting letters he sent to local news outlets.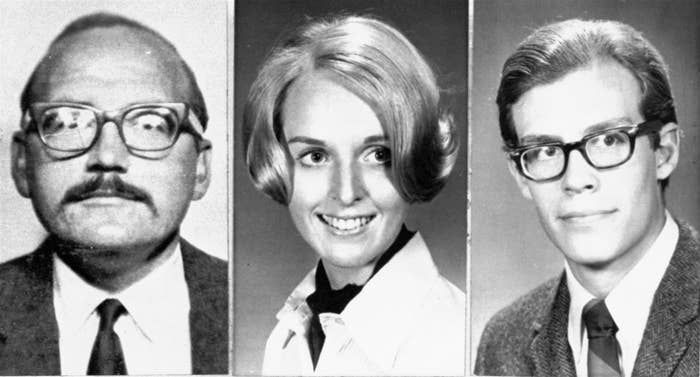 The letters, which were infamously signed with a symbol of a cross over a circle, included four cryptograms that the Zodiac claimed contained his identity. He demanded the cryptograms be published on the front page of the local newspapers and threatened to kill more people if they weren't.
Last week, investigators in Sacramento announced the arrest of the man they believe to be the Golden State Killer, who raped dozens of women and killed 12 people across California. The suspect was ultimately identified after investigators ran the killer's decades-old DNA found at the crime scenes through public genealogical websites and found relatives with matching segments of DNA.
There is no confirmed DNA evidence from the Zodiac at any of the scenes, but in the early 2000s investigators in San Francisco developed a partial genetic profile by testing saliva traces beneath a stamp.
The partial DNA profile helped investigators rule out longtime suspect Arthur Leigh Allen in 2002.

Investigators in Napa County also developed a partial DNA profile from evidence at the Lake Berryessa scene around 2010, but they haven't been able to determine if the DNA belongs to the Zodiac.
"That is an unknown male that we know is not from one of our victims," Napa County Sheriff's Lt. Chris Carlisle told BuzzFeed News. "We just don't know for sure if that's the suspect."
Carlisle said they've offered to compare their profile with other agencies but so far that hasn't happened.
"I think that there are joint agency efforts that can be done on this and it's beyond just the DNA," Carlisle said, adding that uploading the Golden State Killer's DNA profile to open-source DNA databases was "very innovative."

"I don't know the status of San Francisco or Vallejo's evidence, but I know if there's a sample to be submitted I think it's a good idea," he said.
Vallejo Mayor Bob Sampayan told BuzzFeed News he didn't know the specifics about the latest effort to obtain a complete DNA profile from the Zodiac's letters, but he said the police department routinely sends samples to laboratories for analysis.
"This is just good follow-up police work," said Sampayan, who briefly worked on the Zodiac case as a homicide detective for the Vallejo police force. "The data grows exponentially, so there's the hope that we might be able to find out who this person was."