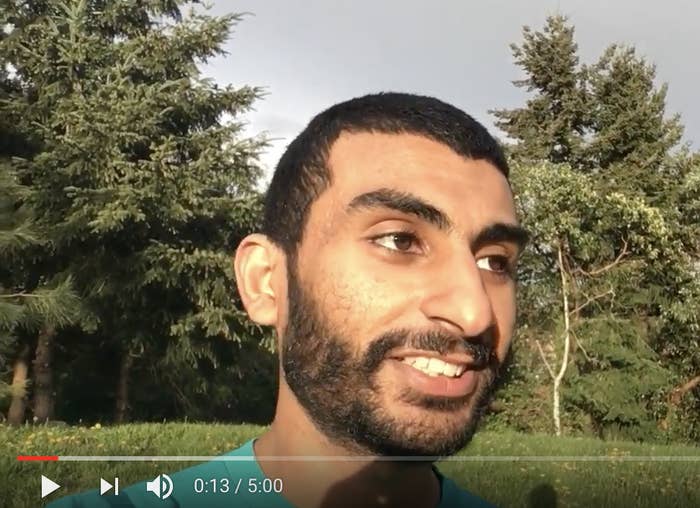 A YouTube livestreamer was arrested Thursday after walking into a crowded room on the University of Washington campus and playing an audio clip stating that an explosive device had been "charged" and would soon detonate.
Authorities said the man, known as Arab Andy on YouTube, walked into the room filming on a phone, the University of Washington Police Department said in a statement.

"He asked for everyone's attention and a pre-recorded message emitted from a speaker on his jacket, announcing something to the effect of 'the C4 is charged' and a countdown began," the statement said.
Video of the incident, which has since been removed from Arab Andy's YouTube channel, shows people running out of the room after hearing the recording. Police said someone activated the fire alarm as they ran away.
"Dude you cannot get a better reaction than that," the man says on the video. "Holy shit."
The man, later identified as Jammal Harraz, was arrested shortly thereafter on suspicion of making a bomb threat. He is being held in King County jail on a $75,000 bail, according to online booking records.
"The investigation revealed this was a prank and there was no device on him or left in the room," the department said in the statement. "UWPD, in collaboration with Seattle fire and Seattle police, determined there was no ongoing danger."

Other videos uploaded to Arab Andy's channel show he regularly made money off of similar pranks in which users made small donations through YouTube's paid commenting system to play text-to-speech messages in public places.
In other videos, the messages elicit more confusion than panic.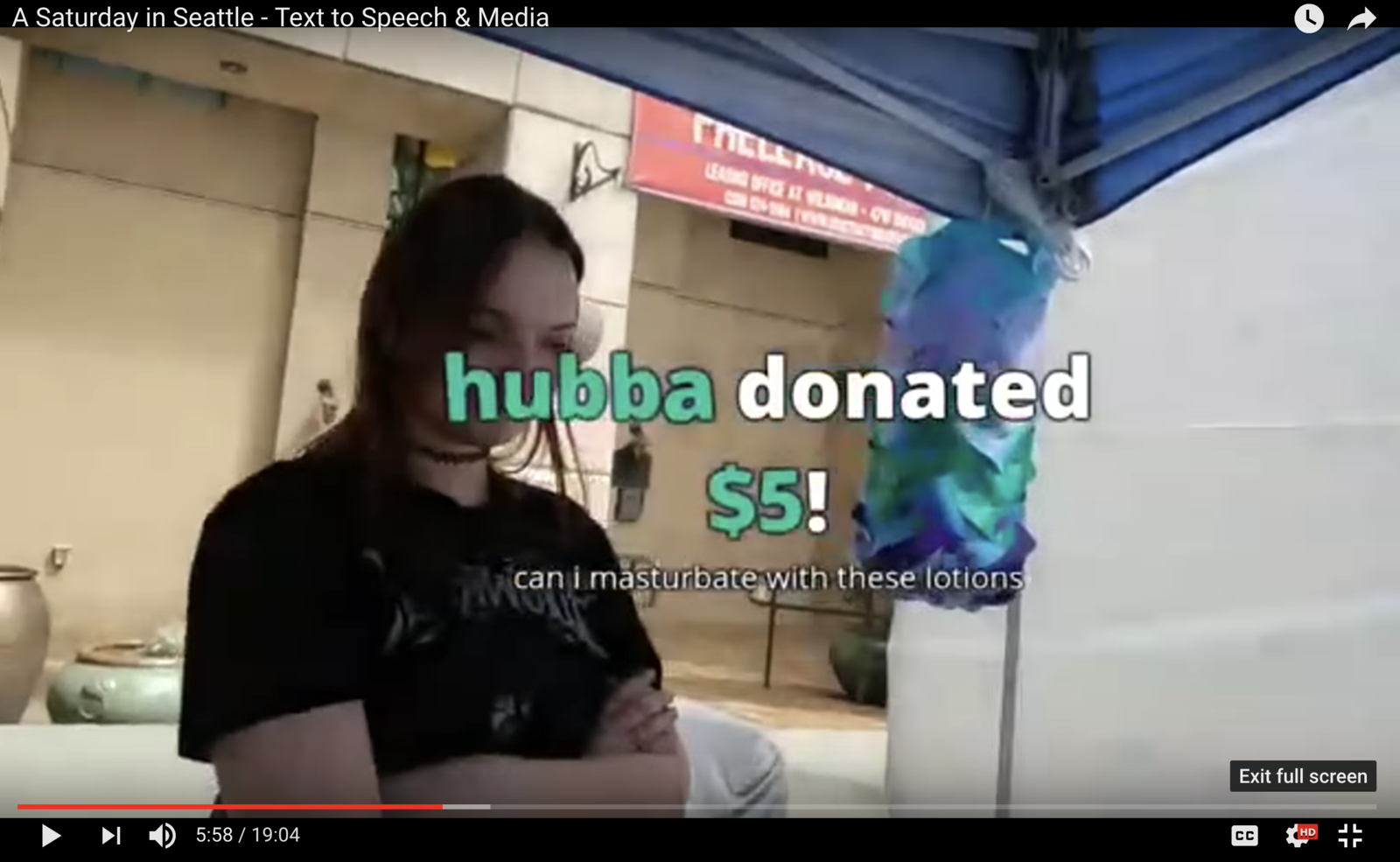 BuzzFeed News has found that the system, known as "Super Chats," has been used to spread and monetize racism and hate speech. The product has also drawn criticism for hosting videos that exploit children, spread extremism, feature bestiality, and spread conspiracy theories.
YouTube did not immediately respond to a BuzzFeed News request for comment about Thursday's incident.