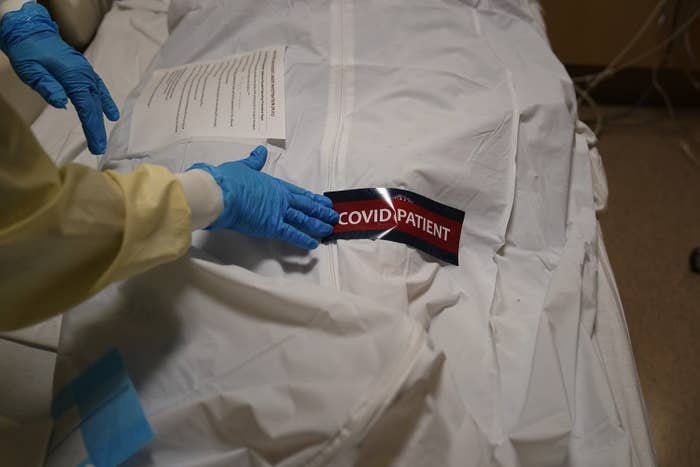 With her hospital overwhelmed by patients with COVID-19 and oxygen supplies running low, Sarah faced a terrible dilemma: To save one person, she needed to take away oxygen from someone else. She did, and they died.
It's a decision that the 30-year-old emergency medicine physician faced multiple times in just one 12-hour shift at a community hospital in Los Angeles County this winter, forcing her to determine in each case which patient had the best chance of survival. For doctors like Sarah, who BuzzFeed News is identifying by a pseudonym to protect her career, tough choices are part of the job, but this time, she said, it felt different. After working grueling shifts for nearly a year and losing patient after patient, rationing oxygen brought the weight of the pandemic crashing down and sucked her into darkness.
"I just cried the whole way home," Sarah said. "There's a lot of emotions that just run through your head. Part of you is like, I didn't sign up for this. This isn't something I should be doing. Part of you has hate towards people who are not respectful of wearing masks, part of you feels like you are the worst person ever because you did make a decision like that."
"There's so much sadness and it's hard to remember the good," she said.
With the expectation that the US will have enough vaccines to inoculate every American adult by Memorial Day, the end of the pandemic is within sight, but young doctors are still reeling from more than a year of trauma from working on the frontlines.
Due to widespread staffing shortages and increased hospitalizations, resident physicians took on more patients and duties with little training and less supervision. As they faced off against a novel virus, doctors at times felt helpless, unsure why patients who were otherwise healthy had gotten so sick. Telling families that their loved ones had died became even more emotionally taxing as visiting hours were canceled, and watching people lose multiple relatives was heartbreaking. Pleading with patients — and sometimes even coworkers — to wear a mask has been tiring. In some places, jobs are scarce as hospital budgets have taken a hit. So now, physicians who are just beginning their careers fear they're burning out too soon and wonder if they'll be able to stick with the medical careers they worked so long and hard to achieve.
"It's just very mentally exhausting on days that I work and even sometimes into the next day," one 31-year-old emergency medicine doctor in Chicago told BuzzFeed News. "I feel like there has got to be something else that makes me happier."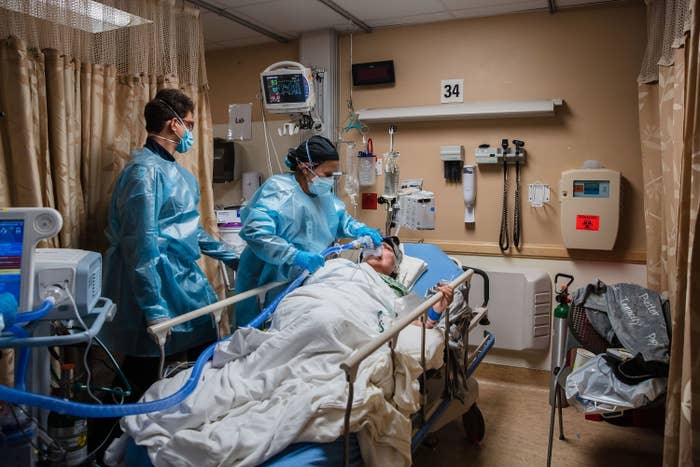 When COVID-19 brought New York City to a halt last spring, second-year internal medicine residents at a Manhattan medical center were put in charge of pop-up intensive care units to help manage the influx in patients with severe illness, according to a 30-year-old trainee, who asked to remain anonymous so he could speak freely about his experience. ICUs are typically designed with glass doors and an external monitoring system, which the temporary units didn't have. As a result, staff, who were already shorthanded and lacking in intensive care experience, couldn't always hear patient alarms going off. Only later would they find a patient had ripped out their IV, or their sedation had worn off and they'd dislodged the endotracheal tube helping them breathe.
It left him with a persistent anxiety: that something terrible was happening inside a patient's room while he was busy taking care of someone else as they were dying."You're basically trying to be in like five different places at once and there's never really, truly a moment to just rest," the New York resident said. "You're constantly on edge."
As doctors were stretched thin, they were also uniquely frustrated by the pandemic. Physicians described watching even seemingly healthy patients succumb to the coronavirus and not having effective drugs to treat them — an issue that continues to elude scientists.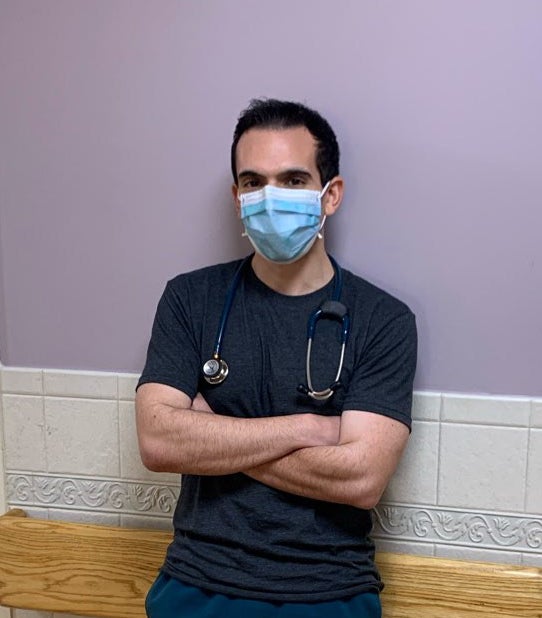 Anthony Ventimiglia, a 28-year-old internal medicine resident in New York City, told BuzzFeed News he will never forget a man in his fifties who "by all objective accounts" should have survived. Worried that he had missed something, Ventimiglia reviewed the case with a supervising physician, trying to find any explanation for why the patient, who had no other medical conditions, was dying. "It was just really frustrating to see that despite your best efforts, you know, sometimes there's nothing that you could do to actually improve the outcome," he said.
While he was working nights last spring, Ventimiglia said he dealt with a death each shift, something that he typically experienced just once every three or four months. Over the course of the shift, care teams responded to as many as 18 codes for patients experiencing cardiac arrest or hypoxia — low oxygen levels. The alerts were so incessant that it got to the point where Ventimiglia dreamed about hearing codes in his sleep. "You're waking up in this cold sweat like, Oh man, what floor is this code? And then you take a second and you realize, Wow. I'm in my apartment."
Because the reasons why patients died were not always clear, physicians said it was difficult to explain to families what had happened — particularly since bans on hospital visits left them unable to see a loved one's deterioration in person. Having those conversations over and over again was tough. "For better or for worse — I really don't know — at some point I sort of just became numb to it," Ventimiglia said.
For Osagie Usen, an internal medicine resident at University Medical Center in El Paso, Texas, one phone call will forever haunt his memories of working in the ICU as COVID-19 devastated the border city last fall. While preparing a patient for surgery, Usen, 30, called the woman's son to obtain permission to move forward. But as he was explaining the situation, the patient, who had previously chosen to obtain a do-not-resuscitate order, flatlined in front of him.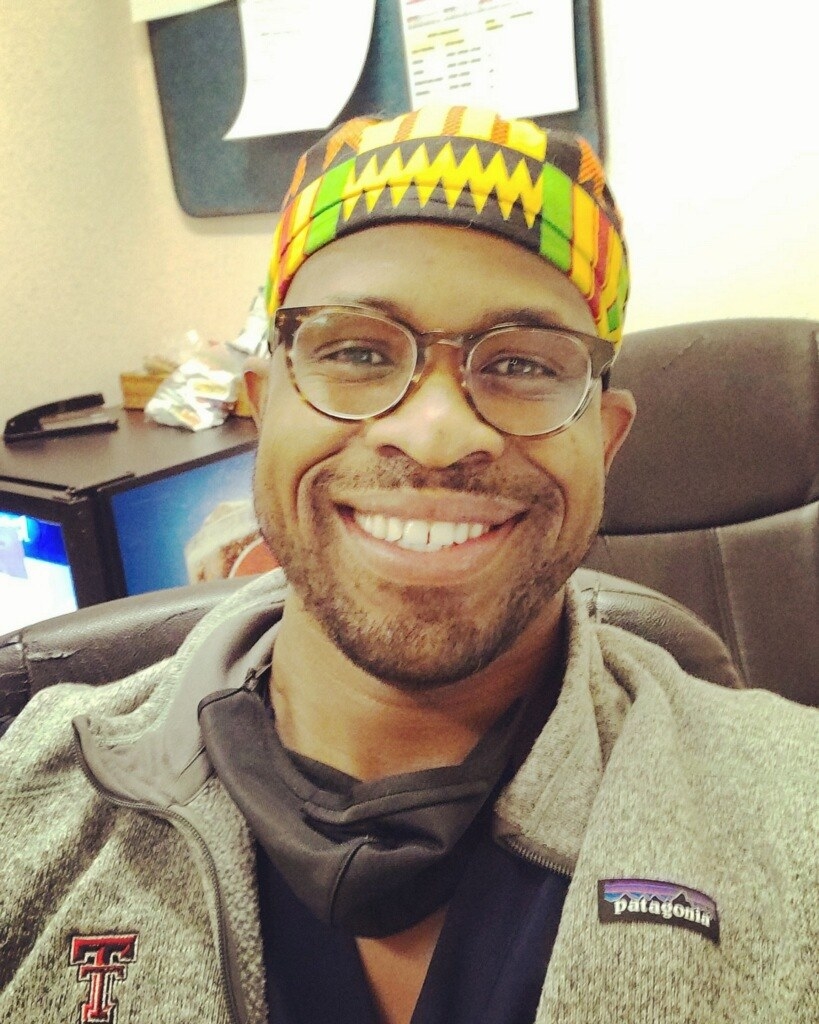 "Literally as I'm talking about, 'Hey, your mom's not doing too good. She's going through this, she's going through x, y, z,' it changed to, 'I have to inform you your mom just died' — in midsentence," Usen recalled with an anguished sigh. "That rattled me."
Months later, the 30-year-old, who is nearing the end of his second year of residency, said he is still recovering from those demanding shifts in the ICU. Though working in critical care was never his first choice, the experience has made him confident he's not cut out for it. "I feel I'll burn out too quickly," said Usen, who instead plans to specialize in gastroenterology.
Others fear they're already burning out. Sarah, the emergency physician in Los Angeles, said treating patients COVID-19 has been so traumatic that she doesn't know how she'll handle the gunshot and stabbing victims she was accustomed to taking care of before the pandemic. "I have no desire to see any of that now," she said. "It's kind of sucking the lives out of us a little bit."
She worries she'll become callous toward patients and fail to provide them with adequate care, and she wonders if her other relationships will also suffer. "If I have a kid, am I going to take this home to my child and be all upset all the time because emotionally I'm not available because of all the stuff we've seen?" Sarah said.
The stress of the job has already put a strain on her relationship with her boyfriend, an ICU physician at another Los Angeles hospital. With both of them seeing so much death and the exhaustion they feel, it's difficult to unwind when they're not working.
"There's kind of an overall depression in our house," Sarah said. "At one point, he came home and he just looked so upset and I was like, 'You need to perk up before I even talk to you because I had a bad day, and if you had a bad day, then we're just going to sit here and wallow in our bad days.'"
In Chicago, another emergency medicine physician who finished her training last year said work has been so draining that she has considered leaving medicine. But she isn't sure what else she would do. The 31-year-old doctor, who asked that her name not be published to protect her job, said she feels too guilty having spent the past 12 years in college, medical school, and residency to suddenly change course.
"So many of my friends started their lives 10 years ago, and it's frustrating because it's like well, I could have done that," she said.
Already feeling burned out by residency, she took a part-time hospital job when she finished her training last summer, thinking she'd return to full time after a year. But because of the pandemic, she'll probably put that off for at least another year. "Work is just so exhausting," she said.
But as doctors were running themselves ragged, medical centers saw significant decreases in revenue as elective procedures, which are generally more lucrative than other services, were canceled and patient volumes declined. Even though COVID-19 patients filled hospital beds, at times requiring care for multiple weeks, hospitals were unable to financially make up the difference with so many of those individuals being on Medicaid or having no insurance at all, said Janet Coffman, professor of health policy at the University of California, San Francisco.
As a result, multiple physicians told BuzzFeed News their pay and hours have been reduced and now emergency medicine residents, in particular, are facing a tough job market due to the lower patient volumes. Theo Koury, an emergency physician and president of Vituity, which provides staffing services to hospitals and other organizations, said the company's physicians saw emergency visits decrease by as much as 50% in some areas and that across the country, patient loads are still 20% to 25% below prepandemic levels.
"With that decreased volume, facilities aren't needing to hire as many physicians because we don't have as many patients to care for," Koury said. "Physicians already there are enough care for the volume that we have."
The strain on the job market has been "the icing on the cake of stressors," said one emergency medicine resident in Chicago, who asked that his name not be published so as not to jeopardize any potential employment opportunities. The resident, who said he owes close to half a million dollars in student loans for medical school, accepted the fact that he'd be saddled with debt, but he never thought he wouldn't be able to find work.
"We're always told the more training you get, the higher you go in your education, the better your opportunities for a job will be," he said. "But no thanks to COVID, that's not true now."
Koury said it's still unclear if and when emergency department volumes will bounce back. Still, the lower numbers of visits and an apparent shift toward other types of healthcare services, like telehealth, have some emergency physicians worried about the future of their specialty.
In Colorado, Linda, an emergency medicine doctor who works part time at two small rural hospitals, has taken a pay cut of $10 per hour, lost support staff, and seen her shifts reduced. But instead of reverting to pre-COVID staffing levels as emergency room visits start to return to normal levels, she said they're being asked to do more with less.
"This might be the last few years where we can make a decent living, so we're just doing what we can right now and kind of anticipating our job potential to just kind of crash," said Linda, who finished residency in 2016. "Maybe it already has."
A year ago, doctors and other healthcare workers were hailed as heroes, even saluted in some neighborhoods with a nightly chorus of music, cheers, and banging pots and pans. But then came the conspiracy theories, the politicization of mask-wearing, and a blatant disregard for health guidance. Now, some physicians aren't so sure their work matters.
"There's patients that don't think it's real," the Chicago physician said. "There's patients that will come in sick and say that they are going to get together for Christmas with their big family, and you just told them that they're COVID-positive so you know that it's going to be 20 more cases in a week."
"You're working your butt off at work and then you're on Instagram seeing people traveling without a care in the world," Sarah said. "It's emotionally frustrating for providers because you feel like all the work you're doing is pointless."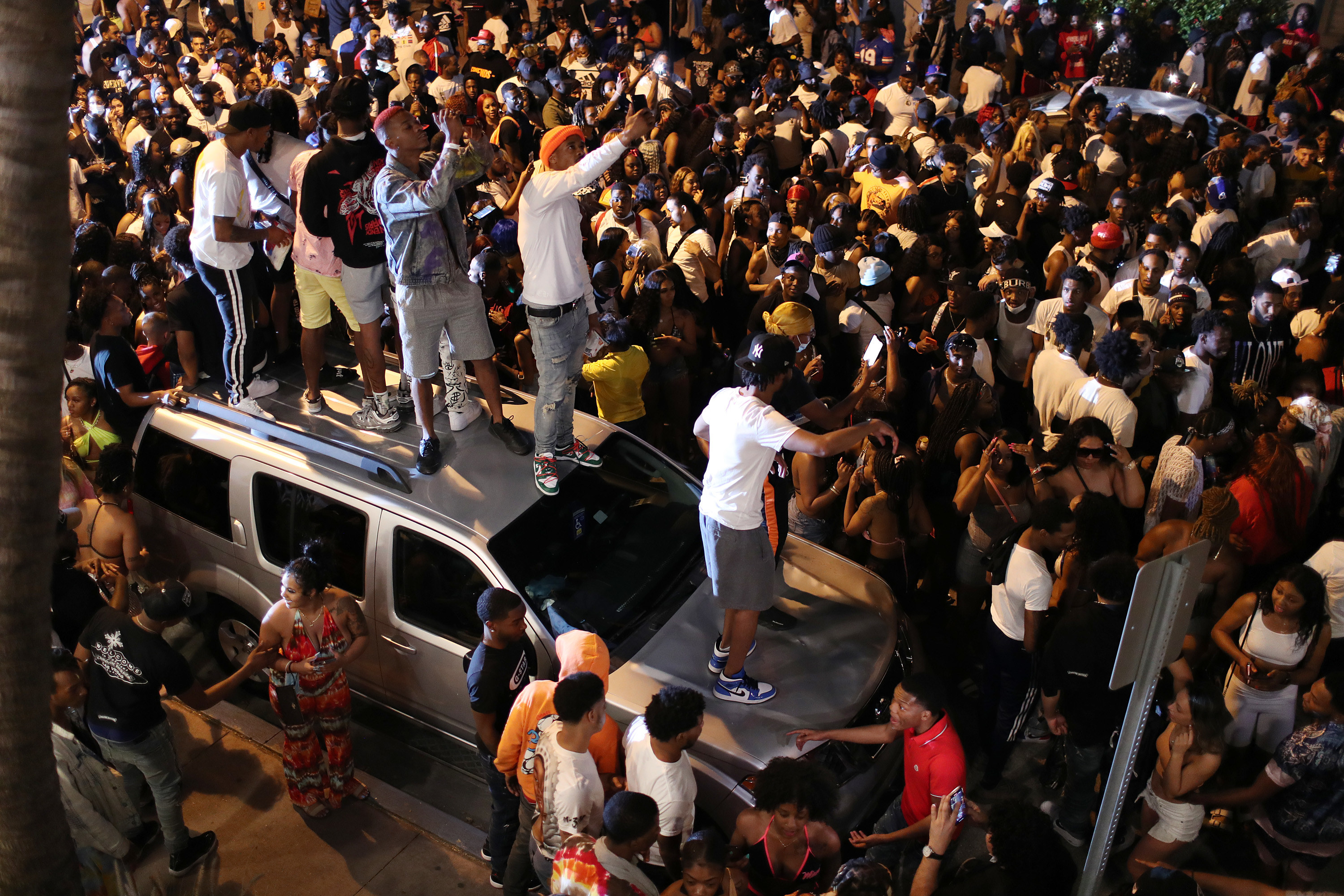 These days, Linda said she is hopeful about the vaccines but "pessimistic about humanity." She continues to encounter maskless patients and even has to convince other staff to wear their face coverings in the hospital.
"Every day has just been harder," she said.
As unnerving and stressful as the past year has been, some doctors feel like they're coming out of this crisis more prepared than ever. Usen, the resident in El Paso, said almost nothing about his job agitates him anymore.
"I pretty much now can feel comfortable running like a wing of 50 to 70 patients by myself at night — something that I don't think I would have ever felt I would be comfortable with had I not gone through this pandemic," he said. "I truly believe it made us better doctors."
Simply acknowledging that the experience they were getting on the frontlines was unlike anything their predecessors went through has also made it a bit easier to deal with all the death and despair.
"Our growth was accelerated a little in some ways," said the internal medicine resident in Manhattan. "To the point where sort of finishing the rest of our residency was kind of a breeze after that because nothing could ever be as bad."