Leaders from Germany, France, the UK, and others quickly condemned President Donald Trump's decision to withdraw the US from the Iran nuclear deal on Tuesday.
Finalized in 2015, the deal, which placed limits on Iran's nuclear program in exchange for relief from economic sanctions, was presented as a major foreign-policy win.
The US, UK, France, Russia, China, Germany, and Iran were all parties to the agreement, which was also endorsed by the UN Security Council.
Here's what world leaders are saying about Trump's decision to withdraw from the deal:
German Chancellor Angela Merkel, French President Emmanuel Macron, and British Prime Minister Theresa May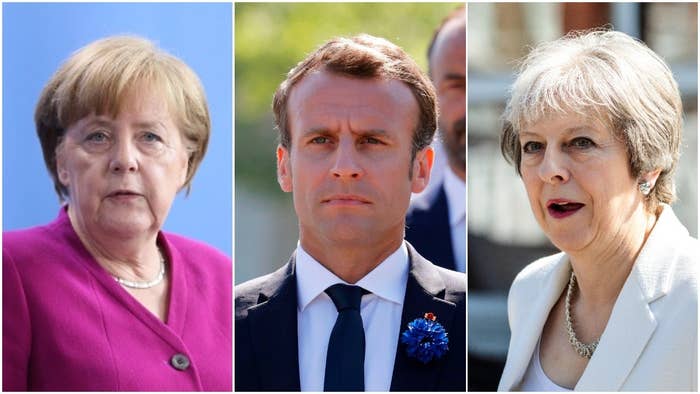 In a joint statement, they expressed "regret and concern" about Trump's decision and reiterated their commitment to the deal.
"This agreement remains important for our shared security," the statement said.
Together, we emphasise our continuing commitment to the JCPoA [the Joint Comprehensive Plan of Action]. This agreement remains important for our shared security. We recall that the JCPoA was unanimously endorsed by the UN Security Council in resolution 2231. This resolution remains the binding international legal framework for the resolution of the dispute about the Iranian nuclear programme. We urge all sides to remain committed to its full implementation and to act in a spirit of responsibility.

According to the IAEA [International Atomic Energy Agency], Iran continues to abide by the restrictions set out by the JCPoA, in line with its obligations under the Treaty on the Non-Proliferation of Nuclear Weapons. The world is a safer place as a result. Therefore we, the E3, will remain parties to the JCPoA. Our governments remain committed to ensuring the agreement is upheld, and will work with all the remaining parties to the deal to ensure this remains the case including through ensuring the continuing economic benefits to the Iranian people that are linked to the agreement.
The statement went on:
We encourage Iran to show restraint in response to the decision by the US; Iran must continue to meet its own obligations under the deal, cooperating fully and in a timely manner with IAEA inspection requirements. The IAEA must be able to continue to carry out its long-term verification and monitoring programme without restriction or hindrance. In turn, Iran should continue to receive the sanctions relief it is entitled to whilst it remains in compliance with the terms of the deal.

There must be no doubt: Iran's nuclear program must always remain peaceful and civilian.
Macron wrote on Twitter that the US withdrawal leaves the "nuclear non-proliferation regime" at stake.
Iranian President Hassan Rouhani
UN Secretary General António Guterres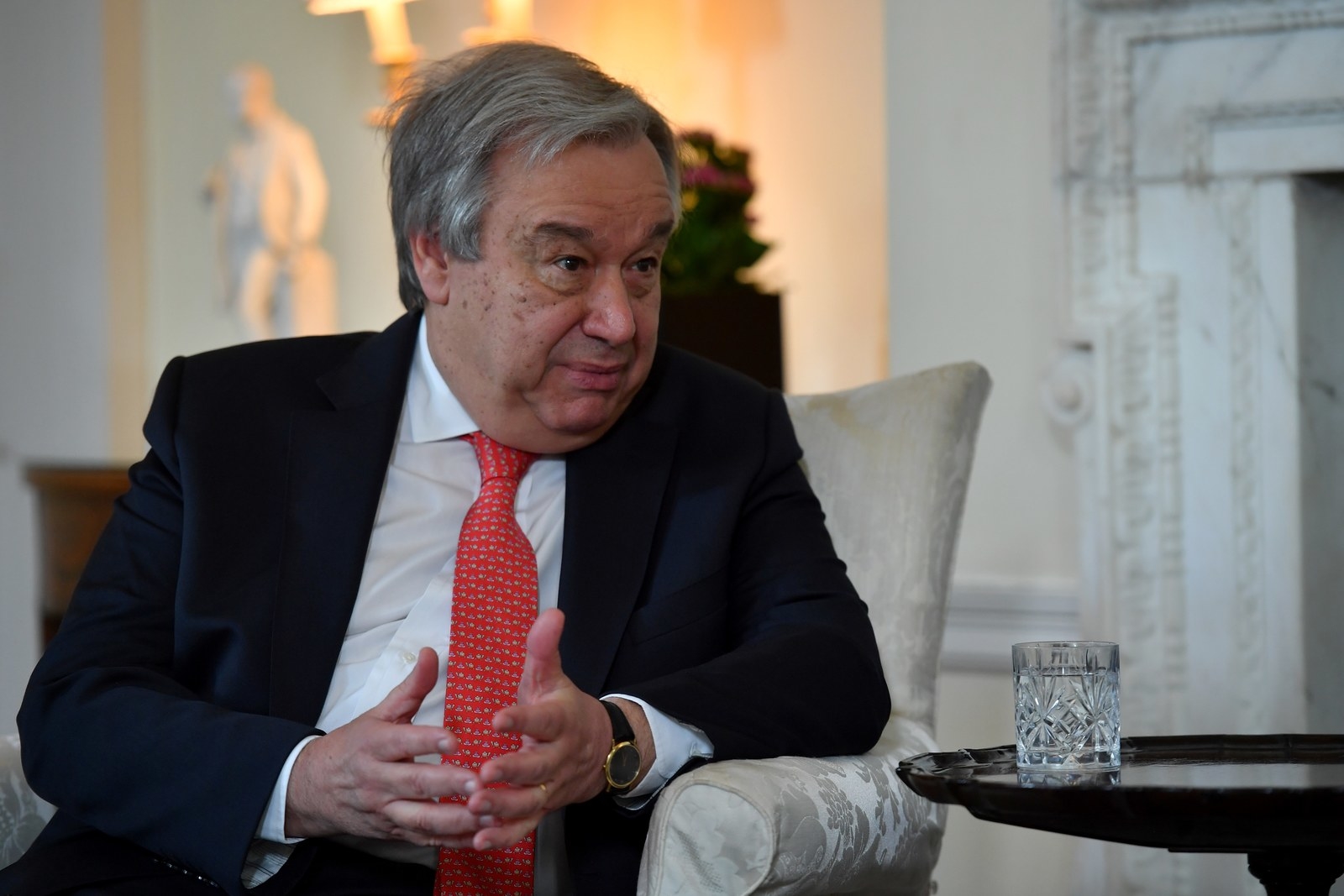 Former US secretary of state John Kerry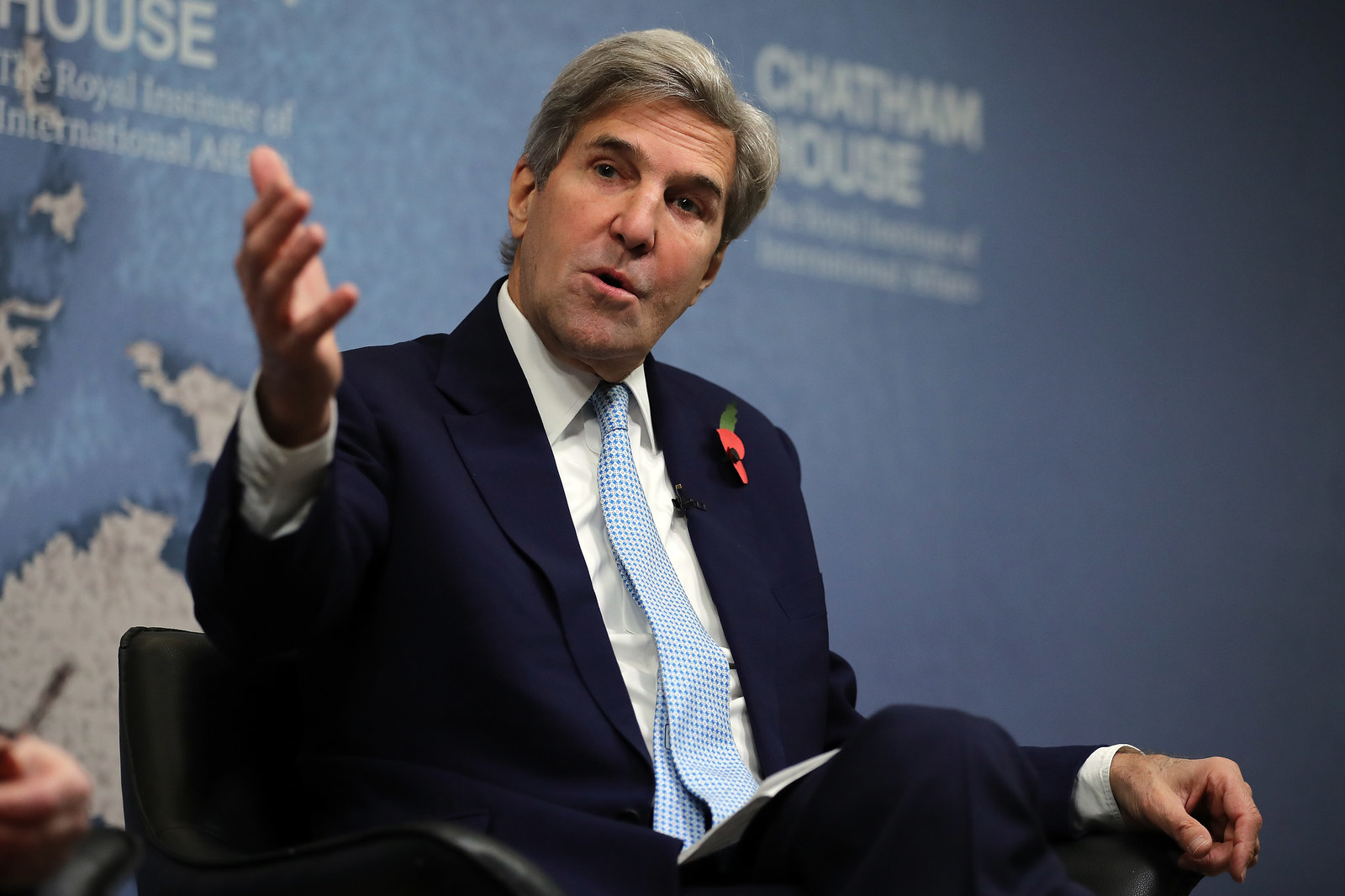 Russian Foreign Ministry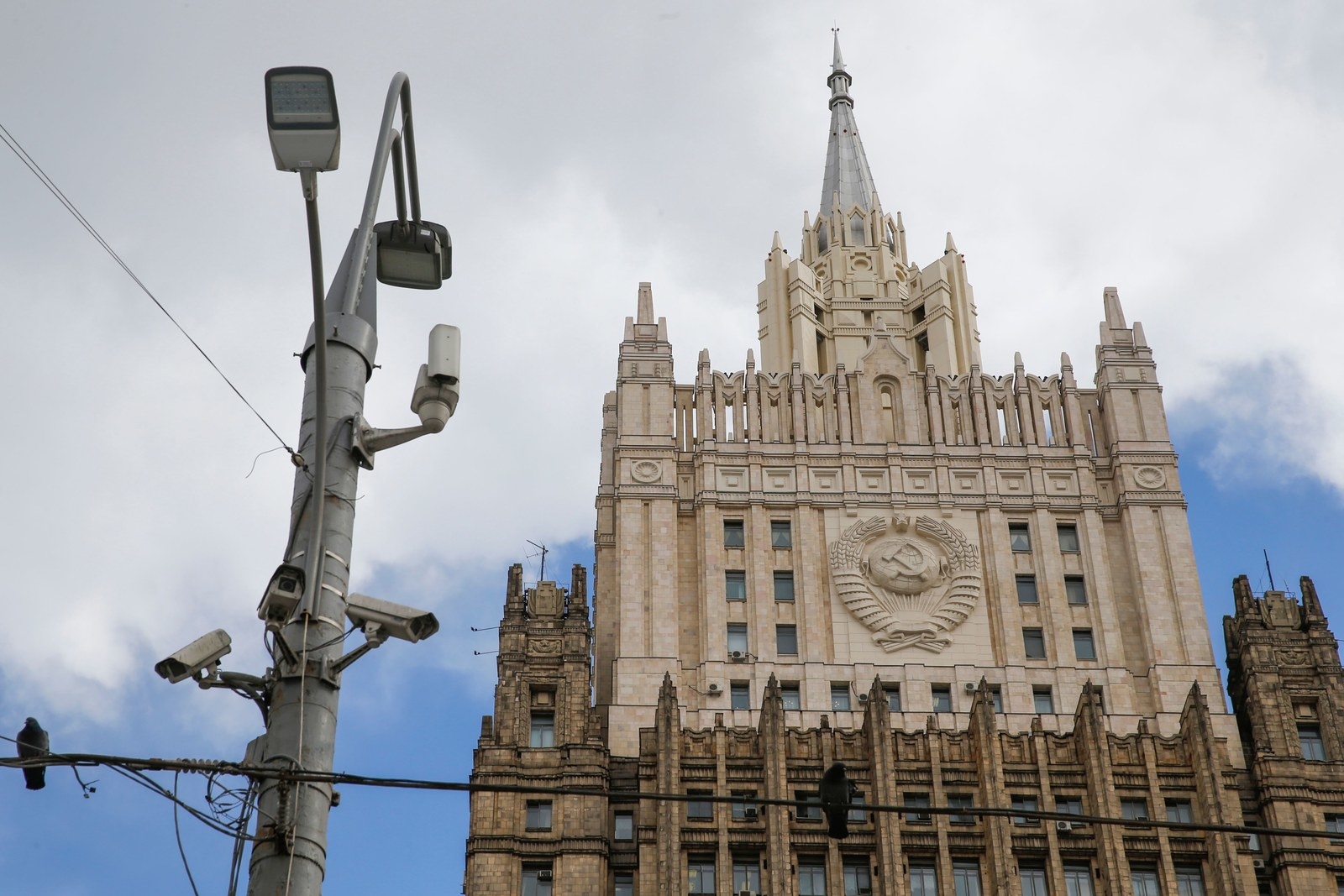 Irish Deputy Prime Minister Simon Coveney