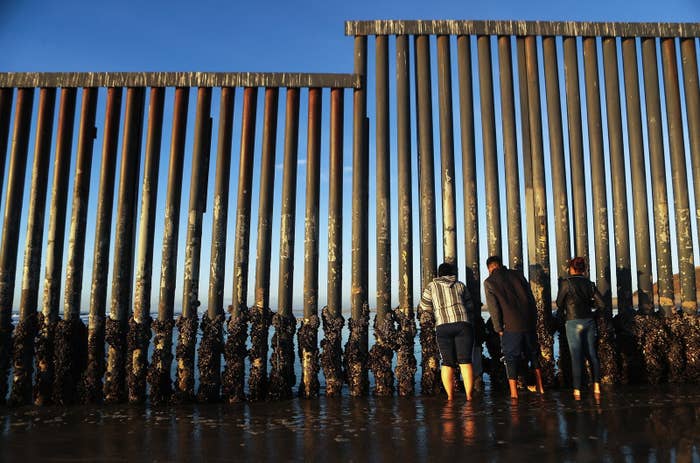 A 26-year-old Guatemalan woman was injured after she attempted to scale a fence at the US–Mexico border with her two young children.
US Border Patrol agent Tekae Michael said the woman fell off the border fence near the San Ysidro Port of Entry and landed on pieces of rebar that pierced her side and buttocks around 11:25 p.m. Friday. Agents and paramedics treated her at the scene.

She was later transported to a local hospital where she was treated for non–life-threatening injuries.
The woman was accompanied by her two children, ages 3 and 5, Michael said. The children were evaluated at the hospital and subsequently released to Border Patrol custody.
"Entering our country illegally, particularly over our walls, is not only dangerous, but also very foolish," San Diego Sector Chief Patrol Agent Rodney Scott said in a statement. "This woman placed her own life and her children's lives in peril. She could have easily died if not for the quick response by our agents and EMS."
Michael told BuzzFeed News the woman was not part of the migrant caravan that has been camping out in Tijuana, adding that officials are still investigating how the woman reached the area.