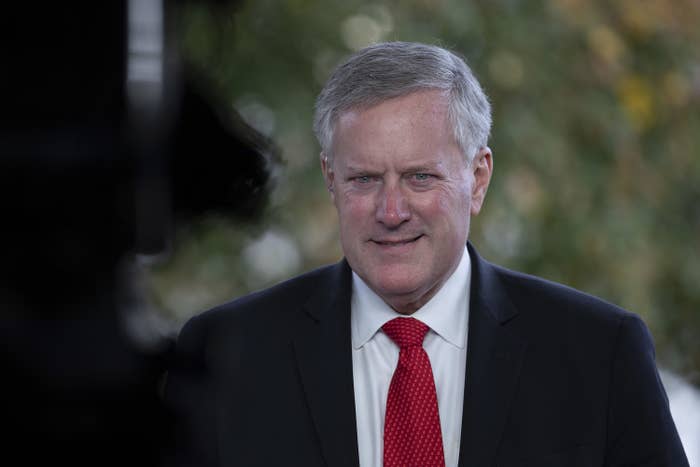 White House chief of staff Mark Meadows has tested positive for the coronavirus, officials confirmed to multiple media outlets Friday evening.
The White House did not immediately respond to requests for comment.
News of Meadows' positive test results comes amid a surge in new cases across the United States and just days after he said the Trump administration was "not going to control the pandemic." More than 230,000 people in the US have died from COVID-19, and nearly 10 million have been infected with the coronavirus since the pandemic was declared in March.
It was not immediately clear when or how Meadows was exposed or when he was last with the president.
Weeks ago, an outbreak at the White House sickened dozens of people within Trump's orbit, including the president himself, first lady Melania Trump, and their son Barron.
Roughly two weeks ago, Vice President Mike Pence's chief of staff, Marc Short, and other aides also tested positive for the coronavirus.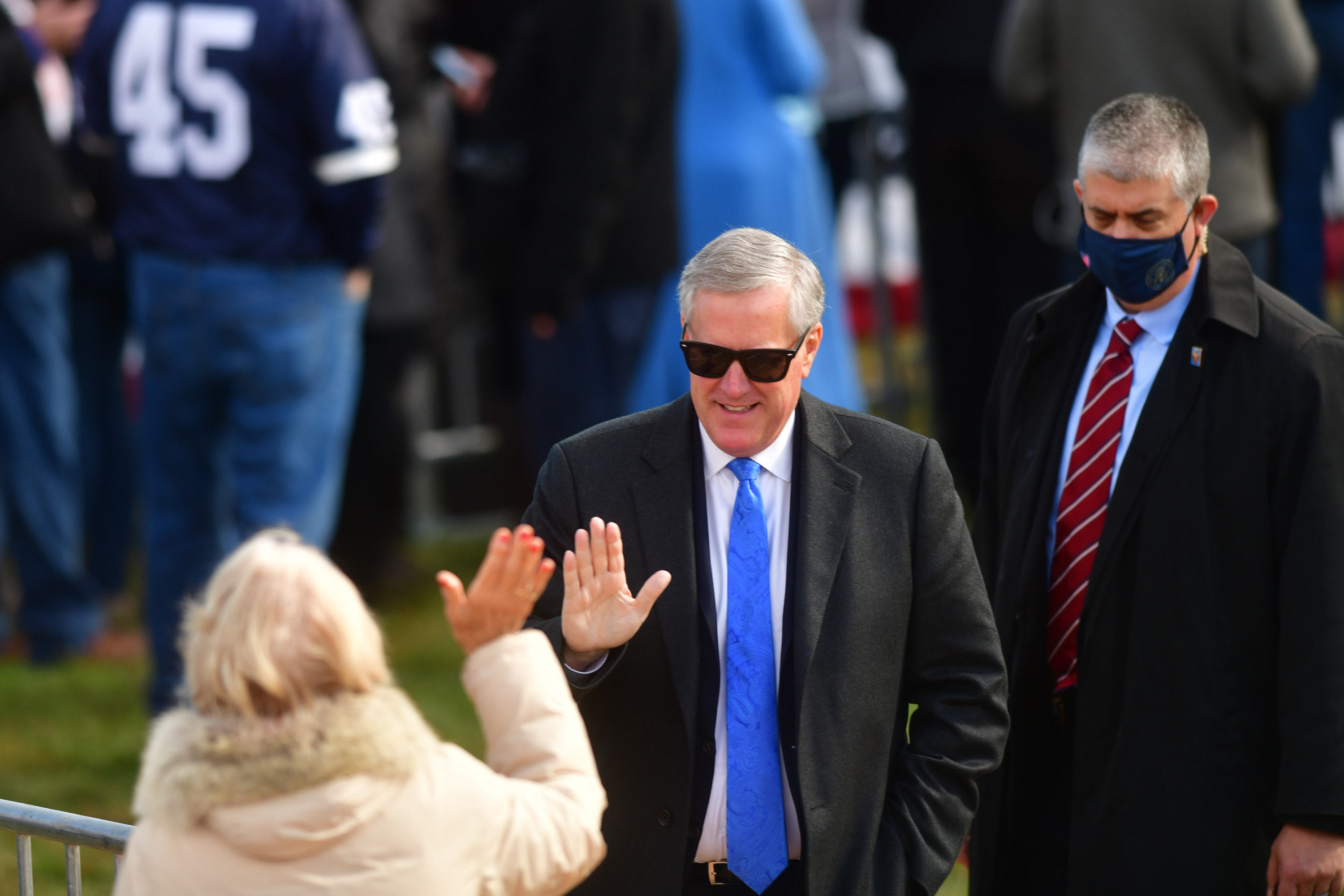 At an Oct. 31 rally for the president's campaign in Newtown, Pennsylvania, Meadows was seen taking selfies and pictured greeting supporters while not wearing a mask. He also visited the Trump campaign office in Virginia with the president on Election Day, as well as a party at the White House that was attended by hundreds of people. On both occasions on Tuesday, he was seen not wearing a mask.
Meadows is among the many staffers who have gone maskless inside the White House. Last month during a visit to the US Capitol, Meadows refused to wear a mask while speaking with reporters. When a reporter expressed concern about him removing his face covering, he walked away, saying, "I'm not going to talk through a mask."