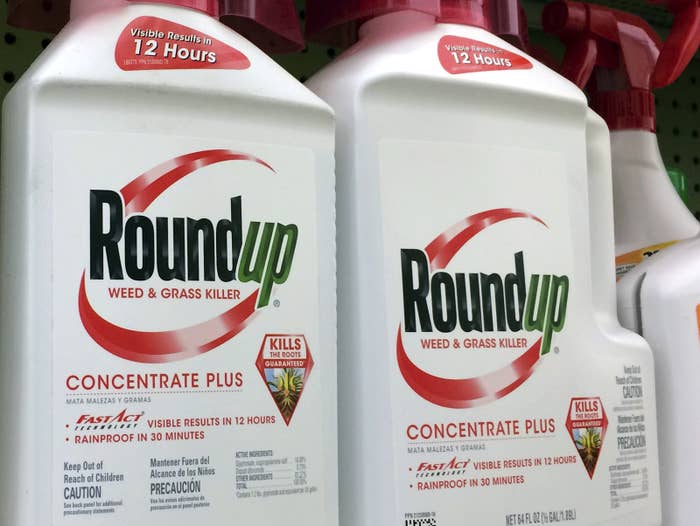 A San Francisco jury has awarded nearly $290 million in damages to a terminally ill man who alleged a widely used weed killer caused his cancer.
In a verdict announced Friday, the jurors ruled in favor of Dewayne Johnson, a former groundskeeper for a San Francisco Bay Area school district, saying that agrochemical giant Monsanto caused him harm by failing to adequately warn about the potential dangers of using its popular weed killer Roundup.
They also concluded that the exposure to the products was a significant factor in causing harm to Johnson.

Jurors awarded Johnson about $39 million in compensatory damages and $250 million in punitive damages. Monsanto plans to appeal the decision.
"I just want to thank the men and women and everybody on the jury ... for the hard work that they've done and for the days that they've spent in that courtroom," Johnson said during a press conference Friday evening. "I'm glad to be here to help, but the cause is way bigger than me, so hopefully this thing will start to get the attention that it needs."
The lawsuit alleged that exposure to the herbicide in the company's products caused Johnson's cancer and that the company knew and did nothing to warn users of the product.
It's one of thousands of cases that have been filed against the St. Louis-based chemical giant nationwide.
"Despite the Environmental Protection Agency's failure to require labeling, we are proud that an independent jury followed the evidence and used its voice to send a message to Monsanto that its years of deception regarding Roundup is over and that they should put consumer safety first over profits," Brent Wisner, one of Johnson's attorneys, said in a statement.
Johnson, 46, worked as a groundskeeper for the Benicia Unified School District and was responsible for applying Monsanto's glyphosate-based products Roundup and Ranger Pro on school properties between 2012 and 2015.
In 2014, Johnson began to get lesions on his skin and contacted Monsanto, asking if his skin irritation could have been caused by the products. The company discussed his complaints, according to emails presented during the trial, but no one ever got back to him, so he kept using the product.
In August 2014, he was diagnosed with non-Hodgkin lymphoma and now has months to live.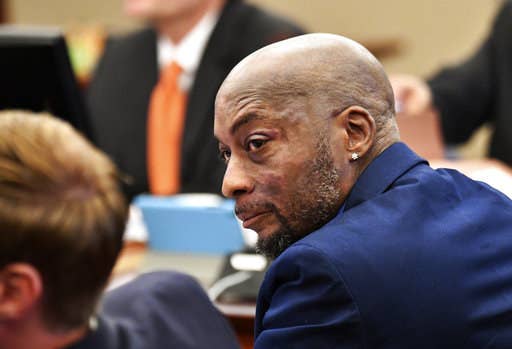 "I never would've sprayed that product on school grounds or around people if I knew it would cause them harm," Johnson said during his testimony. "It's unethical. It's wrong. People don't deserve that."

Monsanto has continued to argue that the herbicide, which it has sold since the 1970s, is safe.
In 2015, the World Health Organization's International Agency for Research on Cancer classified glyphosate as probably carcinogenic to humans, but a draft report by the US Environmental Protection Agency (EPA) last year concluded the herbicide is not likely to be carcinogenic to humans.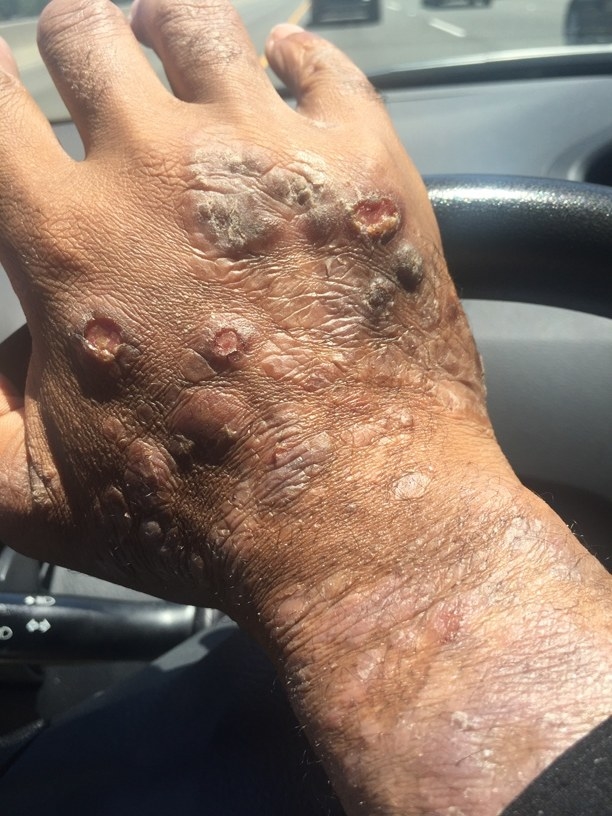 "Today's decision does not change the fact that more than 800 scientific studies and reviews — and conclusions by the U.S. Environmental Protection Agency, the U.S. National Institutes of Health and regulatory authorities around the world — support the fact that glyphosate does not cause cancer, and did not cause Mr. Johnson's cancer," Monsanto Vice President Scott Partridge said in a statement.
He added that the company will "continue to vigorously defend" the herbicide, calling it a "vital, effective, and safe tool for farmers and others."
But jurors found that Monsanto knew or should have known that the chemical was dangerous and acted with malice or oppression by failing to adequately warn consumers of the potential risks.
Friday's verdict came after a federal court ordered the government to ban another agrochemical linked to health problems.

On Thursday, the 9th Circuit Court of Appeals issued a ruling requiring the EPA to ban chlorpyrifos, a widely used pesticide sprayed on an array of crops, including fruit, nuts, and vegetables.
Environmental advocates say the chemical has been shown to have adverse health effects on humans, particularly children and pregnant women, including lower IQs, lower birth weights, and attention deficit hyperactivity disorder.